Sports betting fans now have a new way to make quick deposits and withdrawals, maintaining their betting balances as they see fit. Cash App, a powerful app that allows you to manage your betting funds, has been gaining traction with sports bettors all over the world. As a result, we bring you an in-depth overview […]
11 minutes read time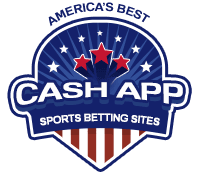 Sports betting fans now have a new way to make quick deposits and withdrawals, maintaining their betting balances as they see fit. Cash App, a powerful app that allows you to manage your betting funds, has been gaining traction with sports bettors all over the world.
As a result, we bring you an in-depth overview of Cash App gambling and how it combines with Bitcoin. Also, we make sure to swing by the best sportsbooks that accept Cash App and help you to quickly move your money.
To get the best experience betting on Cash App sports sites, we recommend reading through the rest of this article, to see how to set up, use, and ultimately benefit from the many perks that are integrated with this payment solution. While the crypto focus of the app may be a little new to inexperienced Bitcoin owners, the upsides of familiarizing yourself with this payment method are many.
Here are our top online sports betting sites that accept Cash App:
Top Betting Sites That Accept Cash App
1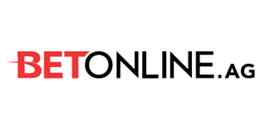 BetOnline
Features
Very generous bonus payment system
Bonus codes for every major event
Mobile compatible and accessible
Payout Speed 1-4 days
Exclusive Bonus 50% up to $1000
2
Bovada
Exclusive Bonus 50% up to $750
3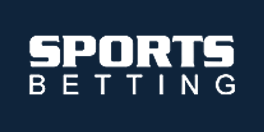 SportsBetting.ag
Exclusive Bonus 50% up to $1000
4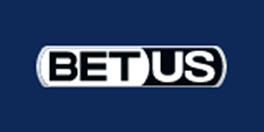 BetUS
Exclusive Bonus 125% up to $3125
The list of the sportsbooks above summarizes some of the best Cash App betting sites you will find available to you. Each sportsbook is listed along with its strengths and areas of improvement, and you can navigate to the sites that you think are truly bringing you the best experiences. Here are several criteria we use to determine if the casino is actually worth your while.
Cash App Available as Payment
The first thing we make sure of is that the casino you have picked supports Cash App as one of the payment methods. You will find many popular brands that feature Bitcoin payouts to also feature Cash App as a handy complement of the betting experience.
Our team will always make sure that you have the first and most important conditions met, and that is access to the payment option that you want to use.
Excellent Bonuses and Promos
Bonuses and promotions are a great way to make the most out of the odds. Risk-free bets, free bets and cashback are some of the best ways to boost your bankroll and create excellent win conditions for yourself.
Even if one bet flops, you are still earning cashback, and possibly loyalty points on it. Accessing a bonus won't make you a bettor sports bettor, but it will definitely make the sports betting experience way more fun.
Great Odds for All Bettors
Our team knows great odds when we see them. We only bring those sportsbooks to your attention that will provide you with a great experience and always create some value betting opportunity for you. Of course, you can shop around and compare odds yourself before you commit to any one sportsbook.
Live Betting and Streams
Live betting or in-play is an essential part of the way we experience sports these days. That is why we enjoy Cash App betting operators that have in-play betting features as it makes a great complement to your experience.
Live betting odds change rapidly so it helps to have a payment method that will allow you to access your funds just as quickly and make split-second decisions without breaking a sweat.
Powerful Mobile Platform
A great sportsbook will make sure that it's fully mobile optimized, including powerful Android and iOS platforms that will allow you to enjoy yourself around the clock. Cash App benefits from mobile sportsbooks as it creates a seamless integration and flow between the individual sections of the website. Our team is determined to bring you the best possible experience and a mobile platform is part of that.
What Is Cash App, and Can You Use It for Betting?
Cash App rings familiar to sports bettors and ever since the payment solution launched in 2013, it has been adding new features to keep up with its offer. The first major shakeup that eventually led to the transformation of this solution as a leading sports betting payment option happened in 2015.
At the time, Cash App was known as Square Cash, and it introduced a unique $cashtag which allowed the app users to transfer money rapidly. That and the addition of Bitcoin trading quickly established the payment options as a fast, easy, convenient, and safe way to transact money.
Eventually, demand for the solution grew and sportsbooks hurried to incorporate what seemed like a payment method that was unhindered by any third parties. The app immediately became one of the best payment solutions and remains such to this day.
Sportsbooks are happy to feature this method to meet sports bettors' expectations of having a quick and reliable payment method as their ally. The app may have slightly different functionalities depending on where you are using it from, but for the most part, you will be free to deposit, make a bet, and cash your winnings without any traction from the app.
How to Get Started with Cash App
To get started with Cash App, and sports betting on the right sportsbooks, you only need to follow a few broad-stroke steps. We will walk you through the overall process and help you with the exact deposit and withdrawal processes a bit later.
1. Get Your Cash App
To get the app, all you need to do is go to the official website or simply navigate to the Google Play or Apple App stores. There, you will find the suitable version of the app you want to download.
2. Set Up Your Account
Now that you have downloaded the app, it's time to create your account. Follow the automatic prompts that will lead you through the process and help you get yourself going
3. Fund Your Account
Once you have the account up and running, it's time to fund your account. To do so, just link your Cash App with a credit or debit card or purchase Bitcoin directly in the app.
4. Verify Your Wallet
To have the best possible experience with Cash App, you need to verify your wallet. Just do, as most sportsbooks will already expect you to comply with KYC and AML processes, this is no different.
5. Transfer Your Funds
Cash App works both ways. You can deposit and withdraw with it and it's a simple enough process that will prove a walk in the park.
6. Bet on Your Favorite Sports
Last but not least, you can start betting on your favorite sports out there. Just navigate to the selections you want to back and commit the amount you find appropriate.
Use Cash Up to Deposit and Withdraw
Naturally, you may want to know a thing or two about how Cash App deposits and withdrawals work. We have provided you with a quick step-by-step guide that will allow you to top up your Cash App or cash out your winnings without any friction.
Deposits
Have Cash App Installed – After you install Cash App, you will be prompted to top up your account. This is easy and the preferred currency here is Bitcoin. You may purchase Bitcoin directly while browsing the app or by linking your crypto wallet with it and transferring some of your existing funds there.
Verify Your Bitcoin Wallet – Before you can carry out transactions, Cash App would want you to confirm that you are the owner of the Bitcoin wallet you want to use. Once you do, you will be prompted to navigate to the settings which allow you to enable deposits and withdrawals. We usually switch both on as we use Cash App for both types of transaction.
Top Up Your Sportsbook Account – The next step is to transfer the funds to your sportsbook account. Once there, you may use your Bitcoin to place bets on all available selection.
Withdrawals
Make Sure You Pass KYC/AML Verification – Before you can withdraw with Cash App from most sportsbooks, you will be asked to verify your identity. This is part of the KYC/AML process that will help Cash App and the sportsbook to confirm that you are the person who you claim to be.
Cash out in BTC – Bitcoin cashouts are the norm at Cash App and they offer a level of speed, comfort, and reliability that most players come to appreciate. You do need to provide your wallet address one more time.
Enter your Cash App address – By Cash App address, we mean your Bitcoin wallet address which will already be listed in your deposit options since are now cashing out. You can alternatively just scan a QR code and be on your way.
Specify the Amount and Withdraw – The last step is also quite intuitive. All you have left to do is to just enter the amount you wish to cash out and be on your way. Cash App withdrawals will usually take less than a day to complete.
How to Choose the Best Cash App Betting Site for You
To select the best sportsbook that accepts Cash App, you need to run through several criteria. Other than the comprehensive reviewing technique we use, our team recommends looking into some details that will directly impact your experience.
No Payment Pending Periods
Cash App is a pretty standardized way to participate in gambling sites and move your money in and out of them. Some sportsbooks may have a pending period of up to 72 hours before they process your cashout but any betting agency that claims it needs more is best avoided.
Cash App for Promotions
Sportsbooks that exclude Cash Back from promotional offers may not be the best option for you. If you are determined to carry on, there is no reason why the sportsbook can't be a great place to bet, but you may be limited in the choice of promos, free bets, and other nice materials.
Customer Support 24/7
You may feel a little entitled when you ask for customer support 24/7. However, this is pretty standard practice, and you will find yourself benefiting from it as all your queries will be answered. The level of customer support is often indicative of how great a sportsbook is.
Pros and Cons of Using Cash App
Just like anything else, Cash App has its upsides and drawbacks. But, so far as the drawbacks go, we do believe they only have to do with logistics. There is nothing inherently flawed in the design of the game.
Pros
Great way to power your sports betting experience with Bitcoin
There is an option to load your account with "vouchers"
Most players find the method very intuitive to use
Cash App is secure as it's subject to financial regulation
Most sports betting sites offer you bonuses with it
Cons
Currently only available in the US and UK
Need to download a separate app to use it
Some small fees apply to transfers
You must verify your identity on the app and betting site
Closing Thoughts
Overall, Cash App is a great way to add to your sports betting experience. Players are welcome to examine and explore the full variety of options there are by simply moving Bitcoin into their account and betting on the sports they enjoy the most. Cash App has other strengths as well. While it requires a lot of KYC and AML, you can argue the payment method is fairly anonymous because it uses advanced encryption and keeps your data safe. Overall, you will find this payment method to be quite helpful and useful.
FAQ
Is Cash App safe to use?
Yes, Cash App is actually one of the safest casino payment methods that you can enjoy as it allows you to quickly move your money in and out.
Can I use Cash App with Bitcoin at sportsbooks?
Yes, Cash App is created to be used with Bitcoin as its main currency of exchange. This way people who want to bet on sports and want to use crypto can do so easily.
Do all sportsbooks accept Cash App?
No, there are select sportsbooks, such as Bovada, that accept Cash App as a viable banking option and method.
Where is Cash App available for sports betting?
Cash App is only available in the United States and the United Kingdom so far. The app may be expanded to other jurisdictions in the future.
Do I need to pay any fees to complete Cash App transactions?
There are small Bitcoin transaction fees that are almost negligible. Cash App has been working on eliminating any fees along the process, but some work still needs to be done.
How long do Cash App withdrawals take?
This depends on the sports betting site. They should usually be completed <24 hours. However, some websites may have a pending period of up to 72 hours that is independent of the withdrawal itself.