Placing a wager in the United States is already legal and nine states – as of December 2019 – have joined Nevada in offering some of the best betting opportunities since PASPA was struck down in 2018. This brings up the question, which are the legal online sports betting options that are worth your while […]
12 minutes read time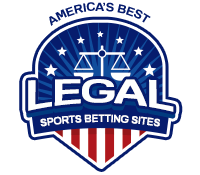 Placing a wager in the United States is already legal and nine states – as of December 2019 – have joined Nevada in offering some of the best betting opportunities since PASPA was struck down in 2018. This brings up the question, which are the legal online sports betting options that are worth your while and why?
With a freshly warded off threat from the DOJ's Wire Act Opinion, American bettors are safer than ever, and the expansion of the industry is going at full force. In August 2019, Iowa and Indiana launched their betting industries for business, and a few months before that, Pennsylvania introduced its own betting product. More states are coming down the pipeline.
Our list of hand-picked sportsbook will help you place a wager legally at a trusted bookmaker, wherever in the USA you are.
Take a look at these legal sports betting options for US players in 2019:
Top 3 Legal Sports Betting Sites
1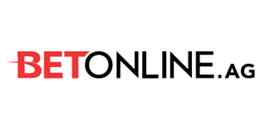 BetOnline
Features
Very generous bonus payment system
Bonus codes for every major event
Mobile compatible and accessible
Payout Speed 1-4 days
Exclusive Bonus 50% up to $1000
2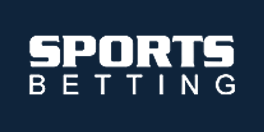 SportsBetting.ag
Exclusive Bonus 50% up to $1000
3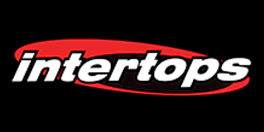 Intertops
Exclusive Bonus 200% up to $200
Finding the Best Legal Online Sports Betting Sites
Establishing what a trusted and legal online sports betting authority is, shouldn't be too difficult. All such companies have been given an official license – either from a state or a national body, or an international organization that specializes in issuing remote licenses and is recognized in multiple jurisdictions. Therefore, finding the best legal online sports betting sites shouldn't take long. In some cases, a license is not available, as the website has years of reputation that can be proven and it has established trust with a large base of sports betting enthusiasts and fans.
Depending on where you are in the world, you will usually have access to a variety of sports betting operators – some familiar because of their brand name, others prominent for having teamed up with advanced suppliers, such as Kindred, Genius Sports, Scientific Games and so forth.
If these names don't yet mean much to you, you shouldn't worry. In the United States, there are 16 states that are currently offering legal wagers – in one form or another. While the number changes rather quickly, and for the better, the opportunities to place a wager grow as well. Around five of these 16 states are still pending the launch of their sportsbooks.
List of U.S. States Allowing Sports Betting:
Delaware
New Jersey
Mississippi
Virginia
New Mexico
Rhode Island
Arkansas
New York
Iowa
Indiana
States Pending Sports Betting Launch:
Tennessee
Montana
Indiana (possibly not launching until Q1, 2020)
North Carolina
Washington DC
Legal Online Sports Betting Websites Check List
Before you entrust even a single operator with your private details, you need to make sure that they are legal. In 2019 and beyond, verifying the legality of a sportsbook is no problem at all. First, you need to look for a license.
Licenses
A license is very easy to spot. All websites will display it in their footer. That's the fine script for you, and apart from a neat badge that displays the licensing institution logo, you should also look for who the issuer and receiver is.
Most companies' legal names won't be their sportsbook brands and vice versa. The best way to verify a license is to copy the displayed ID and run it at the issuer's website. To put things in perspective, you should check a UK license at the UK Gambling Commission's (UKGC) online portal and for New Jersey, you will have to refer to the New Jersey Division of Gaming Enforcement (NJDGE).
A query will immediately return automatic information about whether a license is active. Some registers would allow you to see if a sportsbook has been fined or/and how recently they have obtained their license. As to the rest of the sportsbooks that do not necessarily have a license, you will need to go based on reputation alone. Those sportsbooks have a very real interest in coming across as upstanding members of the sports betting world, and it's unlikely that they would commit anything that would endager their reputation.
Security, SSL Encryption, and Payment Options
Consider these the pillars on which each sportsbook. Any online sportsbook should focus on creating an environment that protects the customer's interest – whether this is any type of identifiable data or banking information, you can rest assured that the established brands won't seek to harm you in any way.
SSL encryption is the way operators secure your money. This type of security mechanism is widely recognized as the absolute basis of creating a foundation of trust between visitors and a website. On top of everything else, you can recognize a good sportsbook by virtue of their payment methods selection.
Most companies focus on running a number of payment options, including established bank cards, e-wallets, direct bank transfers, and even cryptocurrencies. Although, buyer be warned: cryptocurrencies aren't necessarily a preferred payment method among legal online sports betting sites, specifically in the United States.
Customer Support & Interface
When it boils down to the user experience, you can certainly expect more from a licensed casino operator. For the most part their customer support is based in the same time zone, which makes it easier to get hold of the agents.
So far as the user experience goes, the interface is usually better and the website itself is intuitive and compatible with a range of devices and operating systems.
Don't Forget to Check the Juice
Juice or vigorish are terms used interchangeably which signify the small fee that sports betting operators charge from customers. That's how most companies make profit and it is one of the binding tenets of all legal online sports betting. This rate fluctuates from one betting operator to the next, but often by not so much often at all – an average rate is 2%. Anything up to 2.60% is quite normal.
Yet, depending on the market you are playing in this could be a bit on the low side or a bit on the high side. Judge a sportsbook based on the specifics of your own market.
Reputation: Form Your Own Opinion
One thing that all legal sports betting sites – big or small – strive towards is to make sure that they have an impeccable reputation. It's important to understand that things aren't black and white and for the most part – to draw a proper conclusion for yourself – you will need to study other opinions.
The general consensus is that a licensed operator can be trusted, but this rule seems to be more applicable in certain markets. The United States, surprisingly late to the party, has some of the strictest consumer safety practices.
In Europe, they are replicated just in places like Sweden and Denmark, with the United Kingdom now enacting sweeping changes to tighten the corkscrews of better player protection. Reputation therefore is not something that you can take at face value. This is why the best sportsbooks will continue to fight for every good review and seek to make amendments to customers they may have wronged – purposely or inadvertently.
Legal Betting and Land-based Casinos
An important condition for the existence of sportsbooks in the United States is the availability of a land-based property that is affiliated with an online brand. For instance, William Hill can operate in New Jersey thanks to their collaboration with Tropicana for example. To have legal online sports betting, you need a land-based casino to agree and collaborate with your business, plain and simple.
Each company – supplier or betting brand – needs to team up with a racetrack, a casino or a mix of the two, i.e. racino. A cursory look at betting in Pennsylvania, for example, would reveal a very complex network of brands, casinos and racetracks.
It's not uncommon for a single venue to have different partners, as it caters to a broader range of gamers and offers multiple verticals beyond betting.
Most Legal Sports Betting Sites Have Apps
There are many upsides of playing at a licensed operator – the legal sports betting apps are indeed one of the greatest perks. Highly-customizable and allowing you to set up a betting layout that ultimately helps you enjoy the specific markets you are the most interested in.
An app lets you bet from anywhere at any time and it adds more value to your efforts as a sports fan. By being able to track lines and fixtures as they change, you can stay on top of your game. All betting apps are available for iOS and Android in 2019.
In-play Bets Simpler at Licensed Websites
Why is it easier to place in-play wagers at legal sportsbooks? The answer is simple – reputable data companies, such as Kindred, Genius Sports, and Sportradar are far more likely to want to work with established companies which enjoy the legal backing of their jurisdiction.
Most offshore websites that are worth your while will have to secure partnerships with companies that may charge a little more. Data pirating is also a serious offense that some operators might do – knowingly or otherwise – and we recommend that you keep your distance from such places.
Put simply, in-play is always better with the available recommended legal websites as the data is swift, accurate and can be used to make reliable predictions about the outcome of a game.
Legal Sports Bonuses
Sportsbooks all have some form of complimentary offer – more or less – that has to do with allocating certain funds to new and existing players. The best operators will have offers constantly, but those offers will be well-measured, as per the latest safety standards in the respective jurisdiction. To have a truly legal online sports betting experience, you will mostly see that the total amounts you can claim are slightly lower.
Therefore expecting $2,000 in bonuses right from the get-go could be something that most players find themselves reluctant to commit to. A great bonus offer is usually balanced well enough to allow players to want to play without over-committing too much funds.
The Signing Up Process, Prepare to Comply
All legal sports betting websites have social responsibility. Put simply, they need to guarantee that whoever places the bet is:
The person they claim to be at registration
Of the legal age to make a wager
In full control of his own funds
Not excluded from betting activities due to addiction
Not a criminal trying to launder money
All of this makes the registration at any credible sportsbook operator a very detailed and thorough process, which you need to comply with. Here are the obligatory steps to registering your account with a licensed betting processor:
Enter your full names and address truthfully
Provide accurate contact information
Prepare to go through phone verification (usually by SMS)
Submit the documents required in the identity verification process
This is the moment where you need to decide if you want to stick with the betting operator. Without disclosing the required information, however, you won't be able to place a single wager. Yet, if you feel this is a violation of your privacy, remind yourself that all operators are bound by law to ensure the safety of all information you share, and are subject to stiff penalties for a failure to do so.
Variety of Sports & Markets
Ultimately, one of the important conditions that determines whether you stick or give certain sportsbooks a pass is how many sports and markets there are available. In the majority of the cases, sportsbooks will do their best to provide you with all conceivable markets out there. Any major competition should be covered. So far as the lines (odds) go, each operator should decide for themselves.
Overall, legal sportsbooks offer slightly better odds, as competition is big among operators and this naturally drives some better rates for users. Of course, you need to remain scrupulous about this as well, as there are no sure-fire guarantees that a licensed operator will always offer you the best odds.
That's why cross-referencing with other bookmakers and cherry picking the ones you like best is always recommendable.
Legal Online Sports Betting Sites: A Final Word
The betting landscape is changing at a very quick pace. From the United States to Australia and from China to Latin America, sports betting operations are afoot. Worldwide, people enjoy sport, and as it turns out, they also love to risk money on the outcome of sporting contests. With this said, the world needs more trustworthy sportsbooks, and the only way to achieve this is by upholding new entrants to the same stringent criteria.
When necessary, these criteria should also be fortified so as to provide the best playing conditions for sports fans. With this being said, the industry is yet to change a lot, but the best legal betting sites should all stay the same benchmark for safe wagers.
Legal Offshore Betting Questions
Is online betting legal in the USA?
Yes, online betting has been legal since May 2018. Today, there are 11 states that have legalized sports betting, including New Jersey, Illinois, New York, Pennsylvania and others. 7 states have passed laws, but still haven't launched officially. 24 states are in various stages of legalizing the industry, and 8 states have taken no action.
Can I trust offshore sportsbooks?
The only way to determine if a sportsbook can be trusted is by reading a professional review and using community boards. Places like Reddit and Quora provide first-hand experience of from players, and a professional review will cover all important aspects of a sportsbook, including licensing, reputation, and available banking options.
Is offshore sports betting legal?
Offshore sportsbooks are not allowed to operate in New Jersey, Pennsylvania, Nevada, Pennsylvania or Illinois. The remainder of the United States has laws that are determined on per-state basis. To find out more, proceed to a legal sports betting tracker to see what the current situation with each state is.