When it comes to sports fandom and sports betting, Ohio has always been flying under the radar. But with the arrival of new Ohio offshore sportsbooks, the state's residents have all the tools to bet on their favorite teams. Whether you're from Columbus, Cincinnati, Dayton, or any other town, it doesn't matter. Our top lists […]
12 minutes read time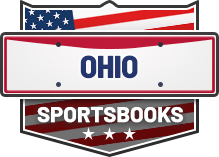 When it comes to sports fandom and sports betting, Ohio has always been flying under the radar. But with the arrival of new Ohio offshore sportsbooks, the state's residents have all the tools to bet on their favorite teams. Whether you're from Columbus, Cincinnati, Dayton, or any other town, it doesn't matter. Our top lists have you covered!
The Best Ohio Sports Betting Sites
Take a look at the best Ohio sportsbooks in 2023:
1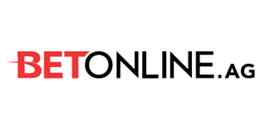 BetOnline
Features
Very generous bonus payment system
Bonus codes for every major event
Mobile compatible and accessible
Payout Speed 1-4 days
Exclusive Bonus 50% up to $1000
2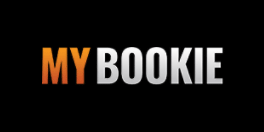 MyBookie
Exclusive Bonus 100% up to $1000
3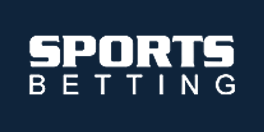 SportsBetting.ag
Exclusive Bonus 50% up to $1000
4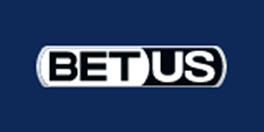 BetUS
Exclusive Bonus 125% up to $3125
5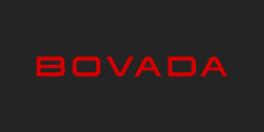 Bovada
Exclusive Bonus 50% up to $750
6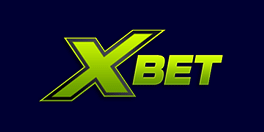 Xbet
Exclusive Bonus 100% up to $300
Explore Sports Betting and Offshore Sportsbooks in Various Ohio Cities
Discover more information about sports betting and offshore sportsbooks that are available in these cities in Ohio:
Calculate Your Sports Betting Taxes Ohio
Have you heard about the recent increase in the Ohio sports betting tax rate?
Starting from July 1, operators will be required to pay a 20% tax rate, which is double the previous amount. This change was approved by state officials and is expected to have a significant impact on the sports betting industry in Ohio.
Looking for a reliable and free Ohio sports betting tax calculator?
Look no further! Stay on top of your Ohio sports betting taxes with our free calculator. Keep track of expenses and stay compliant with state laws. Try it today for free!
Is Sports Betting Legal in Ohio?
When it comes to sports betting, Ohio has officially legalized it, but despite this, state-licensed sportsbooks and physical retail venues simply can't match the appeal and convenience of offshore sportsbooks. Ohioans are finding more value and broader options with these offshore operators.
The key point here is that there is nothing in Ohio's current laws explicitly prohibiting residents from placing bets with offshore sportsbooks. This means that Ohio residents are free to engage with these platforms without fear of legal repercussions. It's important to remember, however, that these offshore sportsbooks are not regulated by Ohio or U.S. law, which means bettors are relying on the regulations of the jurisdiction where the sportsbook is licensed.
Offshore sportsbooks offer several compelling benefits over their state-licensed counterparts. One of the biggest draws is their substantial bonuses and promotional offers that often far exceed those offered by local sportsbooks. Offshore operators are also known for their extensive betting markets covering a wide range of sports from around the world. This breadth of coverage often provides better odds and more betting options, thereby enhancing the overall betting experience.
While the legality of offshore sportsbooks in Ohio is a grey area, Ohioans are taking advantage of this ambiguity to enjoy a more diversified and rewarding betting experience.
As always, it's important for you to play at licensed Ohio offshore sportsbooks and not take any unnecessary risks.
How We Review Ohio Online Sports Betting Sites
One thing that might help you choose the best Ohio offshore sportsbooks is a glimpse into our review process. Of course, we can't spill the beans completely, but we're more than happy to let you know what our priorities are. Focus on these aspects yourself, and you'll notice yourself becoming better at judging online sportsbooks.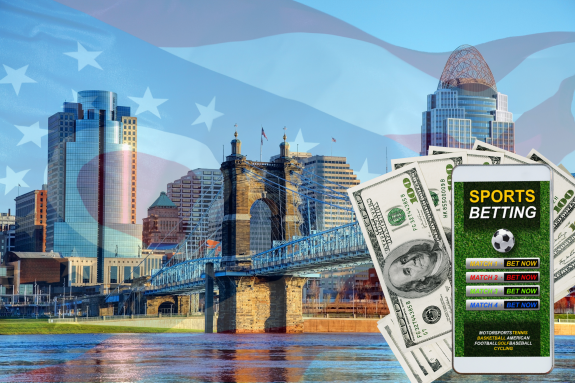 User-Friendly Interface and Platform
We prioritize user-friendliness and functionality when assessing the interface and platform of Ohio offshore sportsbooks. Our team evaluates the ease of website navigation, the efficiency of placing bets, and the accessibility of account information.
In addition, our team judges the compatibility of the platform with different devices and operating systems, ensuring that Ohio bettors can enjoy a seamless and engaging betting experience across multiple sports.
Promotions and Bonuses
Our review team evaluates the promotions and bonuses offered by Ohio offshore sportsbooks to enhance the betting experience. We assess the fairness and value of welcome bonuses, free bets, loyalty programs, and other promotional offers. We thoroughly examine the terms and conditions associated with these promotions, ensuring transparency and verifying that they genuinely benefit Ohio bettors.
Licensing and Regulation
Our review team meticulously examines the licensing and regulatory status of Ohio offshore sportsbooks. We thoroughly research whether the sportsbook holds a valid license from a reputable jurisdiction and is legally authorized to operate. We delve into the credibility and reliability of the regulatory body overseeing the sportsbook, ensuring compliance with industry standards. This assessment provides bettors in Ohio with the peace of mind that they are engaging with licensed and regulated offshore sportsbooks.
Commitment to Responsible Gambling
We place significant importance on the commitment to responsible gambling exhibited by Ohio offshore sportsbooks. Our team examines the presence of responsible gambling features such as deposit limits, self-exclusion options, and resources for responsible gambling. By promoting sportsbooks that prioritize the well-being of their customers and provide a safe and responsible betting environment, we aim to ensure that Ohio bettors can engage in gambling activities responsibly.
Variety of Sports and Betting Markets
We assess the range and depth of sports and betting markets offered by Ohio offshore sportsbooks. Our team scrutinizes the availability of popular sports such as football, basketball, baseball, and auto racing, catering to the diverse preferences of Ohio bettors. We evaluate the extent of betting options within each sport, including diverse bet types like moneylines, point spreads, totals, and prop bets. By considering the breadth and diversity of sports and betting markets, we aim to connect Ohio bettors with offshore sportsbooks that offer a comprehensive and engaging betting experience.
Competitive Odds and Lines
Our review team places great emphasis on the competitiveness of odds and lines provided by Ohio offshore sportsbooks. We analyze and compare the pricing of odds across various sports and events, ensuring that bettors can access favorable odds that enhance their potential winnings. By guiding bettors towards offshore sportsbooks that consistently offer competitive odds and lines, we help them maximize their betting value.
Banking Options and Payout Speed
We conduct a detailed analysis of the banking options and payout speed offered by Ohio offshore sportsbooks. Our team examines the availability of popular and secure payment methods such as credit/debit cards, e-wallets, or cryptocurrencies. We assess the efficiency and reliability of the sportsbooks' payout processes, ensuring that Ohio bettors can conveniently deposit funds and withdraw their winnings in a timely manner.
How To Recognize Ohio Offshore Sportsbooks That Are Scams
Recognizing potential scams among Ohio offshore sportsbooks is crucial to protecting yourself from fraudulent operators. Here are some key indicators that can help you identify potential scams:
Poor Reputation and Negative Feedback: Conduct thorough research on the sportsbook's reputation. Look for customer reviews, ratings, and feedback from trusted sources. Multiple negative reviews and complaints about withheld winnings, non-payment, or unethical practices are warning signs of a potential scam.
Unrealistic Promotions and Bonuses: Be cautious of Ohio offshore sportsbooks that offer exceptionally generous or unrealistic promotions and bonuses. Scam operators may use these offers to lure bettors into depositing money only to impose unreasonable wagering requirements or withhold winnings.
Unsecure Website and Lack of Encryption: Ensure the sportsbook's website is secure and has proper SSL encryption. Look for the padlock symbol in the URL bar, indicating a secure connection. A lack of encryption or an unsecured website can put your personal and financial information at risk.
Lack of Transparency and Terms and Conditions: Scam sportsbooks may have vague or misleading terms and conditions. Pay close attention to the terms of service, particularly regarding withdrawals, bonuses, and any hidden fees or requirements. If the terms and conditions seem unclear, unfair, or favor the sportsbook excessively, it is a potential scam indicator.
Absence of Responsible Gambling Measures: Legitimate sportsbooks prioritize responsible gambling. Scam sportsbooks typically lack responsible gambling features such as deposit limits, self-exclusion options, or resources for problem gambling. The absence of these measures suggests a disregard for the well-being of customers.
Sports You Can Bet on at Ohio Offshore Sportsbooks
At Ohio offshore sportsbooks, you can find a wide range of sports to bet on, including some of the most popular sports in the state. Here are five of the most popular sports that you can typically bet on at Ohio offshore betting sites, along with local gems:

Football
Ohio offshore sportsbooks offer exciting betting opportunities for football enthusiasts. You can bet on thrilling games featuring local NFL teams, such as the Cincinnati Bengals and the Cleveland Browns, as they compete against rivals from across the league. Additionally, college football is a popular choice, with Ohio State Buckeyes games being particularly captivating for both fans and bettors.

Basketball
Basketball fans in Ohio have a lot to look forward to when it comes to offshore sportsbooks. The Cleveland Cavaliers, representing Ohio in the NBA, provide ample betting opportunities. You can place bets on their games as they battle against formidable opponents throughout the season. Additionally, college basketball enthusiasts can enjoy wagering on games involving the Ohio State Buckeyes and other prominent college teams from Ohio.

Baseball
Ohio's rich baseball tradition shines through at offshore sportsbooks. You can bet on Major League Baseball (MLB) games featuring the Cincinnati Reds and the Cleveland Guardians (formerly the Cleveland Indians), two beloved teams with dedicated fan bases. Following these teams' performances and placing bets on their games adds an extra layer of excitement to the MLB season. For college baseball fans, offshore sportsbooks offer opportunities to wager on games involving the Ohio State Buckeyes and other universities in Ohio, providing a chance to support local talent.

Soccer
Soccer enthusiasts have plenty of betting options at Ohio offshore sportsbooks. Major League Soccer (MLS) matches featuring Columbus Crew SC, based in Columbus, Ohio, offer thrilling betting opportunities. You can place wagers on their games as they compete against other MLS teams in captivating matchups. In addition to MLS, international soccer tournaments, such as the FIFA World Cup and UEFA Champions League, attract bettors with their global appeal and offer a diverse range of betting markets.

Auto Racing
Auto racing fans can get in on the action at Ohio offshore sportsbooks. NASCAR races are a popular betting choice, including events held at the Mid-Ohio Sports Car Course in Lexington, Ohio. You can place wagers on thrilling NASCAR races featuring top drivers and teams competing on this renowned track. Additionally, IndyCar races, including the Honda Indy 200 at Mid-Ohio, captivate fans with high-speed action and present excellent betting opportunities.
Extra Features You Can Find at Ohio Offshore Sportsbooks
Ohio offshore sportsbooks often offer additional features to enhance the betting experience for users. Here are some of our favorites:

Live Betting
Ohio offshore sportsbooks offer the excitement of live betting, allowing you to place wagers on games or events in real-time as they unfold. With live betting, you can take advantage of dynamic odds and make strategic bets based on the current flow of the game. This feature keeps you engaged throughout the match and offers opportunities to capitalize on emerging trends and momentum shifts.

Cash-Out
Ohio offshore sportsbooks often provide a cash-out feature that enables you to settle your bets before the conclusion of an event. This feature gives you more control over your wagers, allowing you to secure a portion of your potential winnings or minimize potential losses based on the current state of the game. Cash-out options add an extra layer of strategic decision-making to your betting experience.

Live Streaming
Immerse yourself in the action with live streaming offered by select Ohio offshore sportsbooks. This feature allows you to watch live broadcasts of selected games or events directly on the sportsbook's platform. Live streaming enhances your betting experience by providing real-time access to the matches you have placed bets on, enabling you to make informed in-play betting decisions based on the unfolding events.

Betting Tips and Statistics
Ohio offshore sportsbooks often provide valuable betting tips, expert analysis, and comprehensive statistics to assist bettors in making informed decisions. These resources can include insights from industry experts, team/player statistics, head-to-head records, and injury updates. Access to such information empowers you to conduct thorough research and make more informed betting choices, improving your overall chances of success.

Virtual Sports
Experience the excitement of virtual sports betting available at select Ohio offshore sportsbooks. Virtual sports simulate matches or events using cutting-edge technology, providing 24/7 betting opportunities. You can wager on virtual football, basketball, racing, and more, with realistic graphics and random outcomes. Virtual sports betting offers fast-paced action and instant results, creating a unique and engaging betting experience.
FAQ
Are offshore sportsbooks legal in Ohio?
Offshore sportsbooks operate outside the jurisdiction of Ohio, and their legality may vary. It's important to understand and comply with local laws and regulations before engaging with offshore sportsbooks.
How do I deposit money at an offshore sportsbook in Ohio?
Ohio offshore sportsbooks typically offer various deposit options such as credit/debit cards, e-wallets, or cryptocurrencies. Choose a method that suits your preference and follow the instructions provided by the sportsbook to make a deposit.
Can I trust the safety and security of Ohio offshore sportsbooks?
It's crucial to research and choose reputable offshore sportsbooks with a track record of prioritizing user safety and security. Look for sportsbooks with proper licensing, secure website encryption, and positive customer reviews to ensure a safe betting environment.
What sports can I bet on at Ohio offshore sportsbooks?
Ohio offshore sportsbooks typically offer a wide range of sports, including popular options like football, basketball, baseball, soccer, and more. You can also find betting options for local teams and college sports in Ohio.
How do I withdraw my winnings from an Ohio offshore sportsbook?
Withdrawing winnings from Ohio offshore sportsbooks usually involves selecting a withdrawal method provided by the sportsbook, such as bank transfers, e-wallets, or cryptocurrencies. Follow the sportsbook's instructions and adhere to any withdrawal requirements or limits in place.