Frequently Asked Questions Our Most Common Questions From Players We constantly receive questions from players on our site so we display our most popular queries to save you the hassle and time. However, don't be discouraged to contact us as we're always receptive of questions, feedback and suggestions! What is the difference between an 'offshore' sportsbook and […]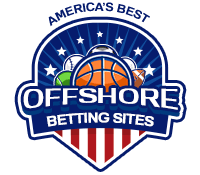 Offshore sportsbooks have long been the only alternative to place a wager on the outcome of athletic contests in many places across the world. Overcoming great odds and working out innovative solutions to make their platforms accessible, today's offshore websites have built a lasting reputation that makes them a valid choice for fans who love to bet on sports.
We will only focus on those betting sites that offer the best value for your money and help you transact cash to and from their platforms in a quick and easy manner. As a bettor yourself, you will only be interested in the most value-added wagers you can place while guaranteeing yourself that all payouts will be honored.
To save you the trouble of looking around for suitable online venues to place a wager at, we have prepared for you a list of top sports betting sites
Here are our top 4 online sports betting sites:
Top Rated Offshore Sportsbooks in 2023
1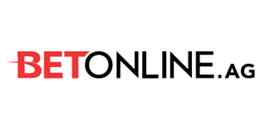 BetOnline
Features
Very generous bonus payment system
Bonus codes for every major event
Mobile compatible and accessible
Payout Speed 1-4 days
Exclusive Bonus 50% up to $1000
2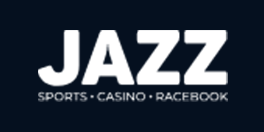 Jazz Sports
Exclusive Bonus 100% up to $2500
3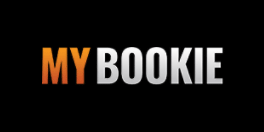 MyBookie
Exclusive Bonus 50% up to $1000
4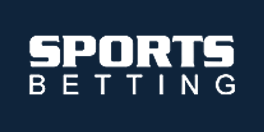 SportsBetting.ag
Exclusive Bonus 50% up to $1000
5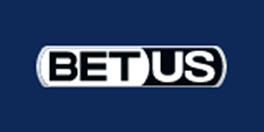 BetUS
Exclusive Bonus 125% up to $3125
6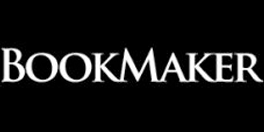 BookMaker
Exclusive Bonus 15% up to $600
Our bread & butter is in sports such as NFL, NBA and MLB. We are equally happy to offer insight on NHL, soccer, tennis, golf, UFC, motor racing, esports and horse racing, among others. We bring you free picks, previews,reviews, bonuses, promo codes, promotions, strategies, tips, industry news from the betting industry & more.
Offshore Gambling Definition: What is 'Offshore' Betting?
The offshore sportsbetting market is one of the largest in the world, generating billions worth of revenue each year. In the United States alone, the American Gaming Association (AGA) has established that bettors place approximately $150 billion worth of bets offshore. The net worth of the industry worldwide is much higher with other important markets also lacking the necessary framework to cater to demand.
For the past 20 years, offshore sportsbooks have been steadily building their reputation and today they are a respected authority trusted by very possibly millions of Americans.
By definition, 'offshore betting' is a type of sports betting that is conducted outside the mainland, whether this is the USA, Australia, Canada or even China. Websites that operate outside 'the mainland' do so to provide millions of bettors with viable choice when it comes to sports betting options – something that is denied to the majority of players at home, often due to the UIGEA act of 2006.
Even when an alternative exists at home, being able to wager offshore has become somewhat of a benchmark-bearer of its own, capable of offering a variety of payment solutions that regular mainstream sites fail to provide.
While offshore gambling sites lack 'a legal definition,' they have been upholding industry-defining standards and have performed just as well as legal bookmakers. Licensed by authorities like the Curacao eGaming and Kahnawake Gaming Commission and places like Panama, Costa Rica, Antigua and Barbuda, websites comply with all important standards for integrity today.
This translates into quicker payouts for you as a bettor and better lines available around the clock.
How Do We Pick & Recommend the Best Offshore Sportsbooks?
Selecting a trustworthy offshore sportsbook is more of a challenge than picking a regular betting site. With no governmental body to scrutinize activities, bettors sometimes get skittish. However, the offshore industry has been here for over 20 years, and this gives it credibility and some weight. We have devised a methodology that allows us to single out those sites that have consistently delivered on their promises.
All Sportsbooks That We Recommend Are:
Carefully reviewed by multiple betting experts
Established, reputable sportsbooks
SSL-secured and safe to make bets using
Provably Fair
Whatever the regulatory framework behind a website, proving the fairness of a betting portal – offshore or mainland – is a matter of trial and effort. This comes with experience and we have taken it upon itself to emulate an authentic betting experience and be able to tell whether a sportsbook is worth it. As a result, our stamp of approval is given to betting portals that have met all industry requirements for provably fair bookmakers.
A Controversial Reputation
Reputation is a defining part of the analysis. The offshore wagering industry is full with its fair share of controversy, but as of 2019, the air has cleared. After years of building up their reputation, the best offshore sportsbook are reluctant to do anything that would put their good name in danger.
How Their Offshore Lines Fair
One of the main critics against mainland sportsbooks has been that they don't allow – for the most part – digital wagers. Industry observers have also noticed that offshore bookmakers still provide bettors with better lines and odds. Betting at a reduced juice is very common among sportsbooks located offshore. For example, instead of placing a $110 to win $100 back, many websites that operate out of Panama and Costa Rica, offer a $105-$100 bet or even $103-$100, which all adds up to slightly better profit potential over time.
Better Signup Bonuses With Offshore Books
While a bonus comes after conducting all other mandatory checks, a bonus is still a very important part of the entire experience. Apart from the hefty signup bonuses that start from $1,000 and are available both in exchange of FIAT and cryptocurrency, offshore betting sites have also come up with lifetime reload bonuses as well as risk-free wagers that range from $25 to $50.
Top Offshore Sportsbooks' Welcome Bonuses
Whatever your sportsbook, you want to know that it has a great welcome bonus to offer back. You'll need enough starter's money to last you through the action-packed football and basketball seasons. Plus, there are dozens of other sports that may complement or be the main focus of your betting efforts.
This is why we have listed the top offshore sportsbooks based on their welcome bonuses:
| Sportsbook | Welcome Bonus | Promo Code | Wagering Requirement |
| --- | --- | --- | --- |
| BetOnline | 50% up to $1000 Welcome Bonus | BOL1000 | 10x / 30 days |
| SportsBetting.ag | 50% up to $1000 Welcome Bonus | SB1000 | 14x / 30 days |
| MyBookie | 100% up to $1000 Welcome Bonus | OSBMB | 10x / 30 days |
| Xbet | 100% up to $300 Welcome Bonus | OSBXB | 10x / 30 days |
| Bovada | 50% up to $250 Welcome Bonus | N/A | 5x / 30 days |
In our experience, the best offshore sportsbook will always provide you with bonuses that are cashable and offer you fair rollover requirements. While each bonus is specific, and in the case of Intertops we recommend that you read our review first, these signup offers will help you boost your bankroll significantly.
You can equally rest assured that our top 5 offshore sportsbook have been listed by virtue of their overall offer – and bonuses. While we understand that $1,000 can be a lot of money to have in 'free bets,' we also know that what matters to a good bettor in the long term is the availability of great lines and quick payouts, both of which are the ingredients of a successful account.
In fact, you can still be very successful even if you chose to go on your own. Most accomplsihed bettors turn a respectable profit of 20% of their starter's capital. Take this with a grain of salt, though, because despite the trends, experiences from one bettor to the next will vary.
Offshore Lines vs. Regular Lines
Sportsbooks are working hard to provide bettors with reliable lines and odds that can be used to bet on various events. Whether it's the NBA Draft or the Super Bowl, these betting sites will always have odds ready for you to enjoy. There has been an open competition between mainland bookmakers and their offshore counterparts to offer the best odds. You probably want to know if the offshore lines are better, but this is a matter of comparing each particular event and judging it on its own. The types of wagers you can place are quite varied as well. You have options such as:
Spreads
Totals
Money Line
Team Points
Futures
Game & Player Props
Shopping around for great odds is common practice in regulated and unregulated markets, and the plurality of the offer is what gives most bettors an edge when betting on offshore sites. Therefore, to choose the best odds, you will need to approach your sports betting with diligence.
If pressed, we need to give offshore betting sites props for covering events that mainland bookmakers could have missed, such as the NBA Draft.
Advantages of Betting on Offshore Sportsbooks
While non-mainland companies are forced to operate on their own and uphold their own standards for integrity and player safety, the best sportsbooks have been able to distinguish themselves by meeting consumer demand and establishing actionable betting plans. Here are the key areas of focus these websites have been able to achieve:
Safety: Licensing a business is as simple as registering it offshore, but the true standard-bearers for the offshore industry have gone well beyond a simple registration to establish their good name. Today, SportsBetting.ag and Bovada are synonymous of integrity without the necessity of government control.
Mainstream deposit: One of the main critics against the sector has been the lack of sufficient payment options. However, things have changed drastically and for the better. BetOnline alone offers 20 mainstream payment options that facilitate payments.
Quick withdrawals: One of the main pet peeves in the past was the lack of reliable cash out. However, you can withdraw within 24 hours of an offshore sportsbook today, guaranteeing that your money will arrive safely and quickly.
Platforms: Mainstream platforms have the advantage of using great vendors, but offshore betting platforms have had over 20 years and billions worth of revenue to streamline their platforms. When you choose from well-reputed offshore betting sites, you will always play safely in the knowledge that you have picked a highly responsive, iOS, Android and desktop platform.
Bonuses: Clear bonus conditions are the norm today. Sites such as Intertops display all their wagering requirements and specific deadlines to help you always make an informed choice. Judged on their own merit, offshore sports bonuses are fantastic. You can get a $50 wager just for registering from a mobile device or be granted a $25 risk-free wager if you happen to bet on live sports.
Offshore Markets: The Available Picks
Perhaps having a little more money to spend in the first place, offshore books tend to be more daring when it comes to including new verticals and sports. There are some 30-odd segments you can pick from offshore, and the coverage is quite as vast as you would expect from an international sportsbook.
Easiest Sports to Bet On
What are the easiest sports to bet on offshore? It's definitely an interesting question. In the United States, for example, we seem to make our sports a tad too complicated. You don't think so? Just remind yourself of the MLB or even the NFL, or even golf.
Therefore, coming up with a somewhat accurate ranking of the sports in terms of how successful you can be as an offshore betting enthusiast is important. Our research shows that sports that have collegiate programs and generate the biggest interest are usually the ones you want to be betting on. This includes:
Now, golf is a tough nut to crack, but we include it on the list, because of the sports potential to help you land big wins. Boxing is another interesting discipline where big upsets are tied to big profits. Meanwhile, there is a very good following of the MLB and the games do cause their fair share of excitement, if you don't mind going a little loco about statistics.
Live Betting Offshore: A Viable Option
There is a lot that offshore sportsbooks share with their mainstream counterparts – and live betting is one of those activities. In fact, these bookies do no worse than their mainstream counterparts, specifically where in-play wagers are concerned. All sportsbooks we recommend are in fact quite technologically advanced and great lines on live sports are available.
In BetOnline, you will be offered a $25 risk-free wager for all live games, which means that you can request back your first $25 you ever wager on an event. The markets covered are many and various – featuring national and international events in tennis, baseball, football, and more.
Some websites integrate the in-play offer directly in their sportsbook – such as Bovada – but others focus on a stand-alone section that helps you keep even more focused. Both options have their merits and in our experience, offshore live betting is fully-optimized to meet the expectations of today's gamers.
Answering the Question: Is Offshore Sports Betting Legal?
Yes, offshore sportsbooks are completely legal so long as they have been granted a license from a credible and trusted body of authority. While different jurisdictions will treat offshore wagering or payment processing differently, the fact of the matter is they have no say in how these portals are run. In their essence, offshore betting sites offer viable betting options that are verifiable and trustworthy.
The main reason for the creation of this industry in the first place has been the lack of adequate legal measures. After decades of condemning sports betting – with laws such as UIGEA and PASPA in the United States specifically, or making it impossible for sports fans to enjoy a wager - some of the biggest jurisdictions in the world are finally hurrying up to create viable betting options.
Offshore is already fully-fledged and it is completely legal for you to place your wagers at one of the top sportsbooks out there. So long as a website accepts players from your country, you can place with little to no concern about the legal status of sports betting in your country. Of course, making sure that participating in a betting contest is not a crime is a good idea to do as research beforehand. However, our experience has taught us that in places such as North America, Australia and the United Kingdom, you can bet freely.
Identity Verification: A Necessary Prerequisite
In the mainland, you will always have to confirm your identity when registering a sports betting website. It's just one of the things that you do regardless of how much you expect to play. Offshore sportsbooks are equally catching up. In fact, they have already caught up. The only real difference when comparing the two markets is that you cannot place a wager unless you verify your account.
With sportsbooks located offshore, however, you can bet as much as you want, but before you can withdraw, you will be asked for a verification process. While the process takes as much time and is as strict in both types of books, people who play at offshore are often rather negligent of the verification process until payday.
A great way to save yourself some trouble is to start the process early after registering. You can still place a few wagers, but you will have plenty of time to provide the sportsbook with all the requested information. The verification process would necessitate an official government ID, a passport or a driver's license. You may be asked to provide a copy of a utility bill as a proof of address.
In addition, there could be some specific requirements about the size and resolution of the images. While all of this seems like a lot of hassle, snapping good pictures of the required documents won't take you more than a few minutes, including uploading. You will usually get your answer within 48 hours for most offshore websites.
Sports Betting News
Everything we do is for one reason and one reason only! To HELP YOU be more profitable and have a better experience betting on sports. Take a few minutes and navigate our entire site. Make yourself at home and definitely make OSB a place you come back to on a daily basis. Follow us on Twitter, like us on Facebook, and get us added to your favorites. We are here to stay!
Why Is Offshore Sports Betting Profitable?
Most betting fans know just about enough to make themselves a danger – to themselves. Even though many people can tell you the starting offensive line for the New England Patriots and you have your opinion on whether Stephen Curry can pick up the slack for Kevin Durant, this is hardly enough to help you to win or even break even.
What we are driving at here is that you will need to spend countless hours following the news, studying injuries, and focusing on handicap bets for the best possible return. A lot of real money betting in the USA is about understanding the game in a detail that an average person is not too enthusiastic about picking up. We have put together a table to use as a general guide when you set out to place a bet. This will give you a decent example of how you can tailor your sports betting game to maximize your winnings.
| Favorite | Winning % | Underdog | Winning % |
| --- | --- | --- | --- |
| -110 | 52.38 | +110 | 47.62 |
| -115 | 53.49 | +115 | 46.51 |
| -120 | 54.55 | +120 | 45.45 |
| 125 | 55.56 | +125 | 44.44 |
| -130 | 56.52 | +130 | 43.48 |
| -135 | 57.45 | +135 | 42.55 |
| -140 | 58.33 | +140 | 41.67 |
| -145 | 59.18 | +145 | 40.82 |
| -150 | 60.00 | +150 | 40.00 |
Even more importantly, you need to be realistic about how much money you can win. Once again, in pure numbers, your total won amount will be determined by your base investment. So, if you put down $10,000, you could potentially win between 10% and 25% on your investment. The percentage you win isn't based on the investment, however, so don't be mislead by this.
That's a very good amount to generate out of a hobby. With offshore sports betting being so accessible, you can see the point why many people are doing this. Some people tend to argue that the risk is not really justified, and they are perhaps right.
Yet, the people who turn a profit aren't actively seeking to make real money sports betting into a full-time profession. You just love to spend time talking and watching sport anyway. Your winnings are a by-product of a passion, and not the other way around.
Meanwhile, you can still find out quite a few sport-specific things if you just focus on our comprehensive list of guides we have released for your comfort.
Sports Betting Blog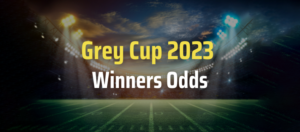 It's time again for the Canadian Football Season to begin, and it's the Toronto Argonauts who will be defending the Grey Cup after defeating the Winnipeg Blue Bombers 24-23. Toronto have opened the season as narrow favorites to retain the Grey Cup with odds of +550, while the Tiger Cats (+650) and Stampeders (+700) followed […]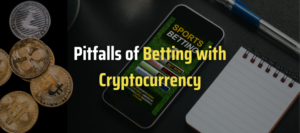 Cryptocurrency has gained significant popularity in recent years, and its application in various industries, including online betting, has grown exponentially. While using cryptocurrency for betting offers certain advantages, it also comes with a set of pitfalls that bettors should be aware of. We explore these pitfalls and shed light on the potential risks of crypto […]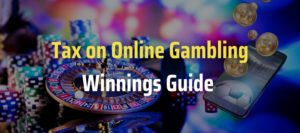 Gambling can be an exciting and potentially lucrative activity, but it's essential to understand the tax implications associated with gambling wins. In the United States, the Internal Revenue Service (IRS) imposes specific rules and regulations regarding the taxation of gambling winnings. We explore the key points individuals should know about taxes on gambling wins in […]
Offshore Betting and Payment Processor
For a long while one of the main pet peeves of the industry was the inherent difficulty that stemmed from having to deposit and more importantly – withdrawal money. Waiting times were somewhat unpalatable to most players who just hoped for a quick in and out – as often as they needed it and when they wanted to. However, UIEGA and other laws around the world made it somewhat challenging to transact using popular payment options.
You will always be able to fund your offshore betting account with Visa, MasterCard, Maestro, Skrill, Neteller, ecoPayz, eCheck, Bank Wire Transfer, and various cryptocurrencies.
This was in the early 2010s. Today, things have changed and for much the better at that. The best offshore betting sites all come up with some delightful solutions you need to deposit or cash out your winnings. Depending on where you are in the world, the deposit and withdrawal options will vary, but in general you will always – or nearly always – be able to fund your offshore account with:
Visa
MasterCard
Maestro
Skrill
Other Cryptocurrencies
Neteller
ecoPayz
Bank Wire Transfer
eCheck
When it comes down to withdrawals, things are indeed a little more complicated. You will usually have fewer options and will have to rely on e-wallets, checks, and cryptocurrencies. Despite the rather exclusive choice of payment options, you can still get your payouts processed within 24 hours. The only real downside here is that you may need to work with a new or a different payment processor, but this is really no big issue.
In fact, you may prefer to have a dedicated and separate account for all your sports betting that is not directly linked to your bank account and so forth.
Flexible Deposits
Offshore betting sites allow you to deposit money instantly. Depending on the method you pick, you will be allowed to enjoy between $10 and $50,000. Some bookmakers put no limits on how much you can deposit, but we strongly recommend that you take certain things in moderation.
Quick Withdrawals
As we have outlined before, withdrawals can be a bit of a pet peeve. However, all top offshore sites have a quick solution to let you withdraw quickly and reliably. The overall industry standard is between 24 hours and 5 business days, which frankly – isn't too long for a withdrawal.
Frequently Asked Questions
Our Most Common Questions From Players
We constantly receive questions from players on our site so we display our most popular queries to save you the hassle and time. However, don't be discouraged to contact us as we're always receptive of questions, feedback and suggestions!
What is the difference between an 'offshore' sportsbook and regular sportsbook?
Regular sportsbooks are regulated in the country they offer betting options in whereas offshore sportsbooks are not located in the country. The licensing body for each sportsbook determines which sportsbook is considered offshore. For an offshore sportsbook can be regulated by the Malta Gaming Authority (MGA) or the Kahnawake Gaming Commission, which issue remote gaming licenses.
However, if the sportsbook isn't regulated in New Jersey or Pennsylvania, the United States where it operates, the company will still be considered 'offshore', and not hold an official license to provide sports bets to local residents. Conversely, regular sportsbooks will hold licenses from the countries they operate in while still having the option of obtaining a license from a regulator that isn't based in the country.
What are the advantages of offshore betting sites?
In many states in the United States and other markets, offshore betting sites offer sports betting options when no other options exist. Furthermore, offshore betting sites often end up offering better odds, more markets and a bigger selection of online bonuses.
What is the best offshore betting site?
If you're playing from the US (excluding DE, NJ, NY or PA), BetOnline is currently recommended owing to its platform, bonuses and banking options. Other offshore sportsbooks worth looking at today are SportsBetting.ag and Intertops for their quality and respectable range of depositing options. Sports Interaction is a great choice for Canadian players. The sportsbook has added some excellent Canadian-specific and sports-specific welcome bonuses to their offering and a wide range of deposit options. Another sportsbook to consider is Interac, which has established itself as one of the finest offshore betting sites.
Are offshore sportsbooks legal?
Offshore sportsbooks are legal for US players unless you reside in Delaware, New Jersey, New York or Pennsylvania which have successfully passed sports betting legislation. In those states, sportsbooks are considered bad actors. To find out more about each specific country and the specific betting laws, see the legal sports tracker.