Making real money wagers from your sports betting apps is becoming more popular by the day. If a sportsbook offers an app, you can rest assured that the majority of your fellow players are placing their wagers on the go. In New Jersey in the United States, over half of all revenue is generated via […]
10 minutes read time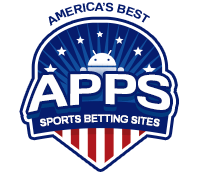 Making real money wagers from your sports betting apps is becoming more popular by the day. If a sportsbook offers an app, you can rest assured that the majority of your fellow players are placing their wagers on the go. In New Jersey in the United States, over half of all revenue is generated via mobile.
Whether you're playing on a smartphone, tablet or anything in between…
Here are our top online sports betting sites for mobile devices:
Top Mobile Sports Betting Sites
1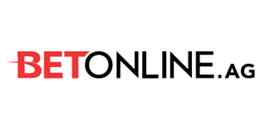 BetOnline
Features
Very generous bonus payment system
Bonus codes for every major event
Mobile compatible and accessible
Payout Speed 1-4 days
Exclusive Bonus 50% up to $1000
2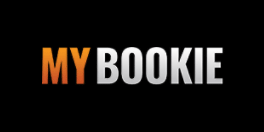 MyBookie
Exclusive Bonus 100% up to $1000
3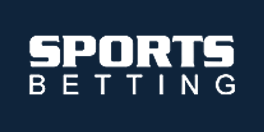 SportsBetting.ag
Exclusive Bonus 50% up to $1000
4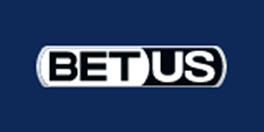 BetUS
Exclusive Bonus 125% up to $3125
5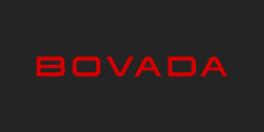 Bovada
Exclusive Bonus 50% up to $750
6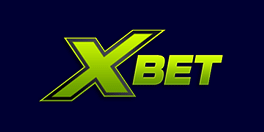 Xbet
Exclusive Bonus 100% up to $300
Sports Betting Apps for Real Money: Have Your Pick
There is no mistaking the importance smartphones and mobile devices play in our daily lives these days – whether it's sports betting apps or your social media. If you can think of it, your phone probably can do it. Every aspect of everyday life can be handled on the go. Ordering food, sending email, personal banking, shopping for gifts, there's nothing these gizmos can't do, really.
And if there is something they can't do, there's probably an app for that in development right now. The apps that allow you to bet on sports are growing in popularity. Following a Supreme Court decision in 2018 dismissing a federal ban on sports betting (PASPA), the interest in clever apps allowing you to place a wager has increased. Today we take a look at the best betting apps that offer great opportunities to place a wager .
For example, at the end of last year, the Garden State generated $184 million in total revenue, and over half of that – $104 million – came from mobile wagers. This was then, the number of mobile wagers as of 2019 has grown exponentially thanks to a combination of friendlier legal statures and the lawmakers' realization that people prefer to play without the ties of a land-based venue.
Each state has its own combination of sportsbooks and associated apps, of course, so choosing a sports betting app in the United States, for example, means that you are more or less restricted to your home market. There is a way to tell whether a betting app is worth your while, though.
Testing Sports Betting Apps for Functionality
Regardless of the legal status of your market – i.e. legal vs offshore – you can tell with a fair degree of certainty whether a sports betting app you use is reliable. First, consider the reputation and credibility of the issuer, i.e. the sportsbook. Then you simply need to install the app and go through a checklist that would help you determine the quality of the software. Make sure to:
Check compatibility with iOS and Android
Verify that all main features are active on the app
Study the navigation and determine the ease-of-use
Look into how customizable the interface is
See whether in-play betting is offered
Check if you can use the available banking options
A great sports betting app will try to do this and more for the user. There are quite a few examples of apps that we can showcase today as genuine solutions that allow you to place your wagers freely on the go without any extra hassle. Our recommended & tested top solutions include:
DraftKings
FanDuel
PointsBet
William Hill
Most of these apps are available in the United States, specifically in the case of the first three which are exclusively U.S. brands. The above-mentioned solutions are also the best sports betting apps in NJ. So far as William Hill is concerned, the brand operates both in the United States and the United Kingdom, among other places. Overseas betting apps that top the UK market include many excellent titles, such as:
Bet365
William Hill
Paddy Power
Unibet
Ladbrokes Coral
Sports Betting Apps for Android and iOS: What's the Difference?
You will notice that in each instance where you can download an app, you will have to choose between Android and iOS, depending on your device's handheld operating system (OS). While in the past Android dominated the share of available app solutions. Yet, thanks to HTML5 technology, iOS users and lifting restrictions for native apps, the Apple Store is equally popular.
So far as the functionality goes, both types of software are evenly matched, and they exhibit no specific advantage over one another whatsoever. There used to be some minor feuds with the Google Play Store and Apple themselves, but flagship operators have nothing to worry about.
The only real difference today is that both companies – i.e. Google and Apple are pushing for tighter regulation. For example, both companies now expect developers to have native apps, which are developed fully on the platform they use rather than being an imported version of the Android or iOS system.
Betting Bonuses and Convenience
Perhaps the most touted feature apps do share is the fact that they are very convenient to use. Not having to sit down at your computer to check a bet and always being in the know thanks to checking up on the latest lines and fixtures, gives you a significant advantage. Plus, it saves time and can be done from any place, at any time.
An app will also allow you to cherry-pick bonuses as you normally would from the desktop version of the website. There are fewer mobile specific bonuses these days, and sportsbooks just let you have a go at the regular bonuses. This way they guarantee that everyone is included, and no one has to worry about playing from a specific app to be able to access every single last promotion.
There is a trend where the bonuses available on sportsbooks are sort of falling in numbers for the sake of better terms and bigger payouts, and that's not a bad thing.
Best Betting Tips – Apps Worth Your While
Sworn sports fans are not simply interested in being able to place a wager from an app. In fact, a great betting app should be able to tip well. What are tips? They aren't necessarily predictions of the game, but rather a feed of information that a good punter – i.e. a sports bettor – can read, analyze and act on for his or her ultimate benefit. Tips often include:
News about injuries
Head-to-head performance
Recent results
Odds and predictions
Of course, there are great tipsters and some sportsbooks could even hire specialists who will share their own take on events and why they believe a certain outcome is more likely. For the most part, these predictions would be reflection of the available odds and vice versa.
Sports Betting Apps: Safe & Reliable
Just like with anything else, you should always exercise caution when you are installing a new piece of software. Most apps are reliable, but to guarantee yourself that you are only placing wagers from the best such software solutions, you would do well to stick with the best brands that will face accountability should something negative transpire.
Security so far as sports betting apps go is determined by what already applies for the desktop brand itself, including:
SSL encryption
License
Reputation
You need to stay on top of your betting experience by making sure that you only choose the most reputable sportsbooks.
Quick Access to All Markets
One of the reasons why sports betting apps pack such a powerful punch is that they allow users to benefit from the full functionality of the desktop version. As such, when you browse through an app today, you can expect to find all main features available, including:
Variety of sports
Odds and lines
In-play options
Placing live wagers is one of the things that all great sports betting apps want to let you have. This include a live stream that will allow you to track the game's progression. However, the live streams available at most sportsbooks could be delayed between 30 seconds and up to several minutes, so you will need to tailor your bets accordingly.
All Bets Available
There is not a single real money bet that you couldn't place. All betting apps focus on providing you with sufficient opportunities, whether you are interested in tournament, match or future wagers. You can start betting on the Super Bowl or English Premier League (EPL) 19/20 winner today, all courtesy of your betting app.
Reading Data and Placing In-play Bets
Another great use of sports betting apps is of course live or in-play betting. Being able to track a lot of moving pieces at the same time is what will give your live betting game a distinct edge and possibly help you get better yields for your results.
Some of the advantages of these live betting apps include:
Ability to track a lot of information in real time
A quick access to multiple bets on the go
Good way of cashing out a losing bet
Of course, you need to consider the main drawback here as well – live betting is far more uncertain because the odds change in real time, and you cannot get the information sportsbooks do on time. There always is delay. Even then, though, a lot of smart bettors manage to turn a profit without much trouble, but nevertheless – the risk is much higher.
Account Management Made Simple
Sports betting apps also make account management very simple. Instead of using your desktop computer, you can keep track of your wagers, make new ones, and even withdraw some, whenever this is applicable – and if. Ultimately, you have a much quicker access to your account that is not subject of you being in a specific location.
Whether you are placing futures or match bets, the app allows you to stay in control by offering you a reliable tracking of all data from the world of sports in real time.
Banking from a Mobile App
Sports books are somewhat late to the party, but they are adapting. Some apps would still redirect you to the desktop website, accessible via a mobile browser, to carry out a transaction, but in quite a few cases you can reliably deposit and order withdrawals using nothing else but the app itself. Once again, the upsides here are easy to spot:
Quick way to order transactions
Ability to withdraw without incurring any fees
Saving time on having to access a desktop computer
Need a Second Opinion? Visit Reddit
There are many sports communities out there that will readily discuss which sports betting apps are in fact worth it. If you are in the habit of sharing insightful tips and while a lot of the comments are more personal, and perhaps a little prejudiced, the forum is still a very good source of information.
Reddit and professional reviewing services will be complementary insofar as you would be able to compare information and make up your own mind as to which apps to trust, and which to avoid as a rule of thumb. With the rather tightened regulatory climate in the United States and the United Kingdom, using sportsbooks is very reliable, as these portals are subject to stiff penalties if they fail to comply with specific criteria.
Sports Betting Apps: Real Money Wagers and More
Ultimately, sports betting apps are more than a trend. They successfully capture a shift in use of computers as well as that hobbies shouldn't cut into too much of our time. When you can save yourself some time from the logistics, and analyze a game on your daily commute, it's always worth doing so.
Even in the United States, where mobile betting is not entirely permissible everywhere, people would still go to a land-based venue – if they are required to – but would rather take out their smartphones or tablets to make a wager rather than queue up or use a terminal.