Illinois became ground zero of sports betting in June 2019, when Gov JB Pritzker signed a package of bills that legalized sports wagering in the Prairie State. First legal sports bets were taken on March 9, 2020, at Rivers Casino. Soon after, several A-list sportsbooks gained entry into the lucrative, and increasingly crowded Illinois betting […]
7 minutes read time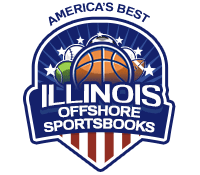 Illinois became ground zero of sports betting in June 2019, when Gov JB Pritzker signed a package of bills that legalized sports wagering in the Prairie State. First legal sports bets were taken on March 9, 2020, at Rivers Casino. Soon after, several A-list sportsbooks gained entry into the lucrative, and increasingly crowded Illinois betting market.
Sports betting enthusiasts are now spoilt for choice when it comes to Illinois sports betting apps. Not only can they join forces with some of the elite brands that offer legal services in Illinois, but they can also sign up with a plethora of offshore sportsbooks that accept US residents.
Now, why would you go to offshore betting sites with so many US-based legal operators being just around the corner? I'll give you one compelling reason — huge bonuses and promotions.
Although American bookies are generous in their own right, the promotional offerings they provide pale in comparison to those available on offshore sites. This is but one of the reasons why overseas betting operators present a great alternative to Illinois residents that want to tackle online sports betting.
In this article, I'll bring you up to speed with everything you need to know before setting off on an offshore betting voyage from Illinois.
Here are our top online sports betting sites for US players in Illinois:
Top Illinois Online Sports Betting Sites
1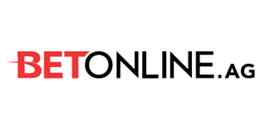 BetOnline
Features
Very generous bonus payment system
Bonus codes for every major event
Mobile compatible and accessible
Payout Speed 1-4 days
Exclusive Bonus 50% up to $1000
2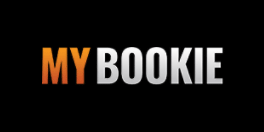 MyBookie
Exclusive Bonus 100% up to $1000
3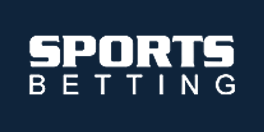 SportsBetting.ag
Exclusive Bonus 50% up to $1000
4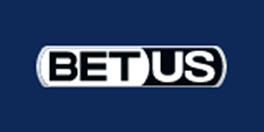 BetUS
Exclusive Bonus 125% up to $3125
5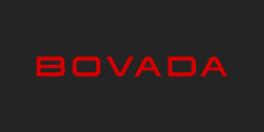 Bovada
Exclusive Bonus 50% up to $750
6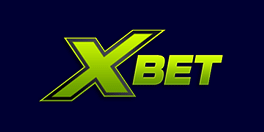 Xbet
Exclusive Bonus 100% up to $300
Is it Legal to Bet on Offshore Sportsbooks from Illinois?
Yes, online sports wagering is available in Illinois via domestic and offshore sportsbooks. There are no regulations prohibiting Illinois residents from signing up on offshore sites and betting for real money, which makes this form of gambling perfectly legal.
Why Are Offshore Sports Betting Sites Better
There are a few reasons why bettors are put off by the idea of placing wagers with offshore sportsbooks. Here are the biggest advantages these platforms have over domestic Illinois sportsbooks:
Larger welcome bonuses for new players. It's a known fact that offshore books provide a much higher promotional value to their customers than their US-based competitors. You can get thousands of dollars in free bets from welcome bonuses alone with offshore Illinois sports betting apps. Most sportsbooks that operate in Illinois offer an introductory bonus worth around $500.
More incognito and private. Most offshore sportsbooks offer cryptocurrencies as a banking method, which provide an unmatched degree of discretion and anonymity. This is particularly appealing to bettors that want to stay under the radar and play in a private setting.
Larger selection of sportsbooks. There are literally hundreds of US-friendly offshore sportsbooks out there. This is great news for bettors who can choose from a nearly limitless list of betting and gaming options, making it easier for them to spot a potentially lucrative opportunity.
Huge range of deposit and withdrawal options. With state-approved sportsbooks, you'll have several funding and cashout methods at your disposal. If you register at an offshore platform, that number rises significantly. From credit/debit cards to e-wallets, prepaid providers, and even cryptocurrencies, offshore Illinois sports betting apps provide an astonishing variety of banking options.
More features. US sportsbooks have just recently started catching up with some of the trends from the online sports betting industry. Offshore sportsbooks offer unique features that have not yet been adopted entirely by the Illinoian betting operators. These include live streaming, partial cash out, free contests, bet builder, and many more.
Different Types of Bets You Can Make
When it comes to betting with offshore sportsbooks, you'll have a wide variety of wagering options. Below, you'll find a rundown of the most popular types of bets you can make on almost every sport and competition:
Moneyline bets: It doesn't get any simpler than moneyline bets that involve betting on a specific player or a team. If you pick the winning side, you score a payout — simple as that. Your payoff is irrespective of the point difference or winning margin.
Point spread bets: With point spread bets, the goal is to predict the winning margin in a given game. The 'spread' is a parameter introduced by oddsmakers at sportsbooks that serves as an equalizer between two unevenly matched sides. The favorite is a team whose odds begin with a minus (-) sign. The underdog team is marked as being the (+) on the spread.
Totals bets: This is a wager on whether or not the combined point, goal, or run total scored by both teams (players) will be over or under a particular line set by the sportsbooks.
Futures: Futures are long-term bets made on something that's not going to be determined anytime soon. Usually, futures are related to winning some sort of a championship, season, or playoffs. For instance, you can bet on which team is going to win the Eastern Conference in the NBA before the season starts.
Props: Props are exotic side bets that are not directly related to the final outcome of the game. With props, you're betting on whether or not something will occur in a given sporting contest. For example, Will Lebron James Score a Triple-Double Before the Half-time?
These are the basic types of bets that you'll find across all sports, on almost every competition level. For prime-time events, the offer gets wider as this is when sportsbooks usually release unique wagers that add another level of excitement to the regular routine of sports betting.
Popular Sports Betting Markets in Illinois
Over the years, Illinois became an athletic powerhouse with a rich sports tradition. The Prairie State is home to numerous professional sports teams and professional leagues, most of which are based in the Chicago-area. In fact, the Windy City is one of the few cities in the US with representatives in all four major sports. The sportsbooks cover every Illinoian professional team in detail, offering a vast array of betting opportunities for their every game.
The Chicago Bulls belong to the upper echelon of NBA teams, having won six championships in the 90s, during MJ's era.
The Whitesox and the Cubs enjoy great success in the MLB. The Baby Bears took home the World Series Championship in 2016, ending a 100-year drought.
The Blackhawks are competing in the NHL as a member of the Central Division. They've captured six Stanley Cups since their inception in 1926.
The Bears are doing pretty well in the NFL, although they've hit a bit of a dry spell in recent years.
Apart from 'promo' sports, Illinois residents like to watch and bet on soccer, NASCAR, and horse racing. College football and basketball are also huge as Illinoian sports fans like to tune in and watch Northwestern's games in the Big 10 sports conference.
Different Illinois Events You Can Bet On
As we mentioned earlier, Chicago is a big sports town. It's home to a number of stadiums and event venues that host major sports events for the NBA, NHL, MLB, NFL, and MLS. Some of the most prestigious tournaments and competitions that take place in Illinois include the NCAA Tennis Championships, NCAA Men's and Women's Gymnastics Championships, PGA Championship, and many others.
All of these events attract massive betting attention and are offered by most Illinois sports betting apps.
FAQ
Is it Legal to wager on offshore sportsbooks from Illinois?
Yes, it is. Illinois laws don't forbid individuals to sign up and place real money bets with sportsbooks operating outside of the US.
What are offshore sportsbooks?
These are betting sites whose servers are located outside the US, usually in countries like Panama and Curacao.
Are offshore sportsbooks safe?
They most certainly are. These sites use top-notch security measures to protect their servers, including SSL encryption and the latest firewalls.
What are the best sportsbooks for players from the US?
It depends on your personal preferences. Some betting sites offer huge bonuses, while others are renowned for offering competitive odds. On this page, you'll find creme de la creme operators, sportsbooks that offer the highest quality of services on the market.
Are my payment details secure with offshore sportsbooks?
Absolutely! Offshore sportsbooks use cutting-edge security protocols to protect the integrity of their players' personal and financial data.