We're almost certain no one loves sports more than the Sunshine State. Whether it's one of the many pro sports teams or a storied college, you can enjoy some action at just about every corner. With that in mind, residents have plenty of Florida offshore sportsbooks at their disposal. And if the difficulties concerning legalization […]
12 minutes read time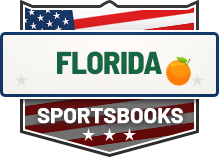 We're almost certain no one loves sports more than the Sunshine State. Whether it's one of the many pro sports teams or a storied college, you can enjoy some action at just about every corner.
With that in mind, residents have plenty of Florida offshore sportsbooks at their disposal. And if the difficulties concerning legalization continue, that number is only about to grow. So check our list of the top Florida offshore sportsbooks and back your teams in style.
The Best Offshore Sportsbooks in Florida
Our experts have tested and reviewed these offshore sportsbooks for reliability, security, and transparency. Trust our recommended sportsbooks for a safe and fair betting experience. Check out the top online sports betting sites for US players in Florida and bet with confidence today!
Here are our top online sports betting sites for US players in Florida:
1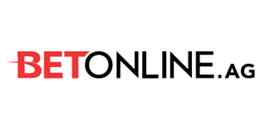 BetOnline
Features
Very generous bonus payment system
Bonus codes for every major event
Mobile compatible and accessible
Payout Speed 1-4 days
Exclusive Bonus 50% up to $1000
2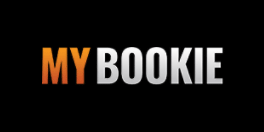 MyBookie
Exclusive Bonus 100% up to $1000
3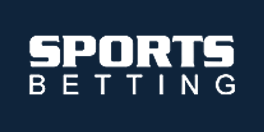 SportsBetting.ag
Exclusive Bonus 50% up to $1000
4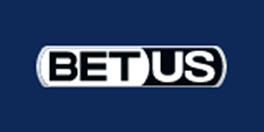 BetUS
Exclusive Bonus 125% up to $3125
5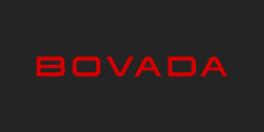 Bovada
Exclusive Bonus 50% up to $750
6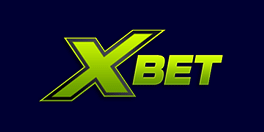 Xbet
Exclusive Bonus 100% up to $300
Top Offshore Sportsbooks in Colorado's Popular Cities
Check out the best offshore sportsbooks in Florida's hottest cities:
Gambling Winnings Taxation in Florida
Florida doesn't tax gambling winnings, but Uncle Sam still does. So, if you win big from casino games, slots, poker, lotteries, sportsbooks, racetracks, keno, bingo, or anything else, you're on the hook for federal taxes. Sometimes, the house/provider may withhold taxes on larger wins and send you an IRS form called W-2G. But even if they don't, you still have to tell the IRS about all your winnings.
Gambling Tax Rates in Florida
Florida has no state income tax, so residents who win money through gambling do not owe the state anything. However, their federal tax rate depends on their yearly income, which includes the gambling winnings after adjusting for deductions. If gambling winnings trigger a W-2G form, 24% of the winnings are withheld, but the final amount owed may vary depending on other sources of income.
Calculate Your Florida Gambling Winnings Tax – Free Calculator
Take control of your finances and plan ahead with our free calculator to determine your Florida gambling winnings tax.
Is Playing at Offshore Sportsbooks Legal in Florida?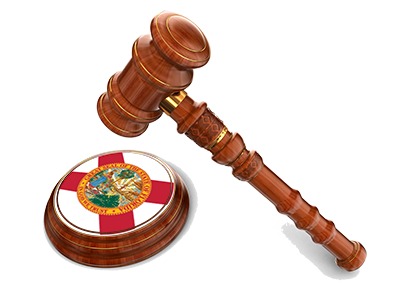 In 2021, there was an attempt to legalize sports betting in Florida, and for a brief period, mobile sportsbooks were operational. However, the Florida-Seminole Gaming Compact was deemed violated by a federal judge, leading to the shutdown of these mobile platforms after just five weeks.
While the legal landscape regarding sports betting in Florida may be complex, it's important to note that there have been no prosecutions of individual players for participating in offshore sports betting. This indicates a general focus on regulating operators rather than penalizing individual bettors.
Playing at Florida offshore sportsbooks provides players with increased freedom and flexibility. These offshore platforms offer a wide range of sports betting options, competitive odds, and innovative features while maintaining high standards of security and fairness.
The Flexibility of Florida Offshore Sportsbooks
Florida offshore sportsbooks offer unique flexibility for bettors, providing them with freedom and convenience in their sports betting activities.
Here are a few key aspects that highlight the flexibility of playing at offshore sportsbooks in Florida:

In-Play Betting: Florida offshore sportsbooks offer in-play or live betting, allowing you to place wagers on ongoing sporting events. This flexibility enables you to make bets during the game, adjusting your strategy based on real-time action and increasing the excitement of your betting experience.

Customizable Betting Limits: These offshore bookies often provide flexible betting limits, allowing you to adjust the size of your bets according to your comfort level and bankroll. Whether you're a casual bettor or a high roller, you can find betting options that cater to your preferred wagering range.

Cash-Out Feature: Many Florida offshore sportsbooks offer a cash-out feature, giving you the flexibility to settle your bets before the event's conclusion. This option allows you to secure winnings or minimize potential losses by cashing out early based on the game's current state.

Multiple Betting Markets: Sites based abroad provide a diverse range of betting markets beyond traditional outcomes, such as player-specific bets, team statistics, and game props. This flexibility allows you to explore various betting options and find unique opportunities to maximize your winnings.

24/7 Availability: Florida offshore sportsbooks operate online platforms that are accessible 24/7. This means you can place bets at any time, whether early morning or late at night, giving you the flexibility to engage in sports betting whenever it suits your schedule.
The flexibility offered by Florida offshore sportsbooks extends beyond the basics, providing you with a range of options to enhance your betting experience and tailor it to your specific preferences and circumstances.
FL Teams You Can Bet on at Florida Offshore Sportsbooks
Everyone knows the best way to bet on sports is to back the teams you truly love. Thankfully, Floridians are amongst the luckiest people in the US. While there are countless outstanding teams at all levels, the following ones reign supreme at Florida offshore sportsbooks: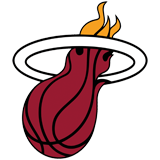 Miami Heat
The Miami Heat, famous for their "Heat Culture" and led by coach Pat Riley, have won several NBA Championships with star players like LeBron James, Dwyane Wade, and Chris Bosh. Their "Big Three" era marked a turning point in the franchise's history, with iconic moments like Ray Allen's game-tying three-pointer in Game 6 of the 2013 NBA Finals. The Heat are still a favorite at many Florida offshore sportsbooks.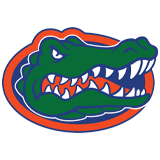 Florida Gators Football
The Florida Gators football program, located in Gainesville, has a storied history of success. The team won national championships in the 90s under the leadership of legendary coach Steve Spurrier. The Gators have produced notable players like Tim Tebow, Emmitt Smith, and Percy Harvin. They have fierce rivalries with the Florida State Seminoles and the Georgia Bulldogs, making them one of the top football programs in college sports.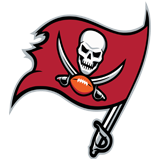 Tampa Bay Buccaneers
The Tampa Bay Buccaneers have had a rollercoaster ride in the NFL, but with the leadership of Tom Brady and a strong defense, they won their second Super Bowl in 2021. Their history includes a dominant defense in the late 1990s, which led to their first Super Bowl win in 2003. They have exciting rivalries with the New Orleans Saints and Atlanta Falcons.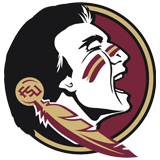 Florida State Seminoles Football
The Florida State Seminoles football team is a popular target for Florida offshore sportsbooks. They have a proud tradition and are known for their war chant and Tomahawk Chop. Under coach Bobby Bowden, they had a dynasty period and produced legendary players like Charlie Ward, Deion Sanders, and Jameis Winston. The Seminoles have had notable success, including multiple national championships and memorable matchups against rival teams such as the Miami Hurricanes and the Florida Gators.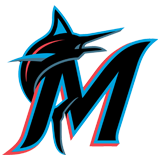 Miami Marlins
The Miami Marlins have had their fair share of ups and downs but have won two World Series titles in 1997 and 2003. The team has showcased its ability to compete and create excitement on the field with standout players like Giancarlo Stanton, Miguel Cabrera, and Josh Beckett. Their matchups against division rivals have provided memorable moments and intense competition.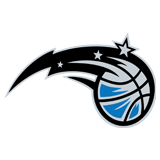 Orlando Magic
The Orlando Magic, based in Orlando, have been a prominent team in the NBA since their inception in 1989. The team's early success was highlighted by the presence of charismatic center Shaquille O'Neal and skilled guard Penny Hardaway, leading the Magic to their first NBA Finals appearance in 1995.
Although they fell short in the Finals, the Magic's high-flying style of play and thrilling playoff runs captivated fans. Over the years, the team has showcased talented players like Tracy McGrady and Dwight Howard, further adding to their legacy in the league. This made them a favorite at Florida offshore sportsbooks.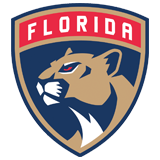 Florida Panthers
The Florida Panthers are a professional ice hockey team based in Sunrise, Florida. Despite being the only NHL team in the state, the Panthers have managed to build a dedicated fan base thanks to their notable players and exciting moments on the ice.
Benefits of Playing at Florida Offshore Sportsbooks
Florida offshore sportsbooks offer numerous benefits for bettors in the state. These platforms allow Florida residents to enjoy various betting options, including popular sports leagues and events.
Here are some key advantages of Florida offshore sportsbooks:
Enhanced Privacy: Florida offshore sportsbooks offer increased privacy compared to local sportsbooks. Using cryptocurrencies or alternative payment methods, bettors can enjoy anonymous betting transactions without disclosing personal or financial information.
Expanded Betting Options: Offshore sportsbooks in Florida often provide a wider range of betting options, including international sports leagues and niche sporting events that may not be available through local sportsbooks.
Competitive Lines and Odds: Offshore sportsbooks strive to attract bettors with competitive lines and odds. This means bettors in Florida can potentially find more favorable odds and higher payouts for their wagers.
Unique Promotions and Incentives: Offshore sportsbooks frequently offer unique promotions and incentives to attract new players and reward loyal customers. These can include special contests, exclusive bonuses, and customized betting offers tailored to individual preferences.
Flexibility in Deposit and Withdrawal Methods: Florida offshore sportsbooks often support a wider range of deposit and withdrawal methods, including cryptocurrencies like Bitcoin. This offers flexibility and convenience for bettors who prefer alternative payment options.
Comprehensive Live Betting Options: Offshore sportsbooks in Florida typically provide extensive live betting options, allowing bettors to wager on games and events in real-time. This adds an exciting and interactive dimension to the betting experience.
Remember, choosing reputable Florida offshore sportsbooks that prioritize player safety, employ robust security measures, and have a track record of reliable payouts is crucial. Conduct thorough research, read reviews, and consider the overall reputation of the sportsbook before making your decision. You can find all that, and then some, in our FL betting sites reviews.
How We Review Florida Offshore Sportsbooks
When reviewing Florida offshore sportsbooks, our team considers several unique aspects to ensure a comprehensive evaluation:
Advanced Betting Features
Florida offshore sportsbooks offer an array of advanced betting features, including cash-out options that allow bettors to settle their bets before the event concludes.
Additionally, they provide bet builders that enable users to create customized bets combining multiple selections. These unique features enhance the betting experience and empower bettors to take more control over their wagers at Florida offshore sportsbooks.
Betting Limits and High Roller Support

Our top picks cater to bettors of all levels, with flexible betting limits to accommodate both recreational bettors and high rollers.
Whether you prefer to place small wagers for fun or engage in larger bets, these sportsbooks offer a range of betting limits that suit your needs. High rollers can also expect special arrangements and personalized support, ensuring a tailored and rewarding experience.
Proprietary Software and Unique Offerings

Many Florida offshore sportsbooks utilize their proprietary software, distinguishing them from other platforms.
This allows for unique betting markets, innovative features, and exclusive promotions. With their distinctive offerings, these sportsbooks create a distinct and engaging betting environment for Florida bettors. From custom bet configurations to special promotions, they deliver a one-of-a-kind betting experience.
Data Analysis and Predictive Tools

The best sites provide comprehensive data analysis tools and predictive models to aid bettors in making well-informed wagering decisions.
These tools offer valuable insights, including statistics, trends, and expert predictions, enabling bettors to evaluate their options and make more strategic bets. By leveraging these data analysis and predictive tools, bettors can enhance their chances of success at Florida offshore sportsbooks.
Esports Coverage

Florida offshore sportsbooks recognize the growing popularity of esports and provide extensive coverage of various esports titles.
These sportsbooks offer many esports betting options, from League of Legends to Counter-Strike: Global Offensive and Dota 2. With dedicated sections for esports and competitive odds, they cater to the interests of esports enthusiasts and provide an exciting avenue for betting on esports events.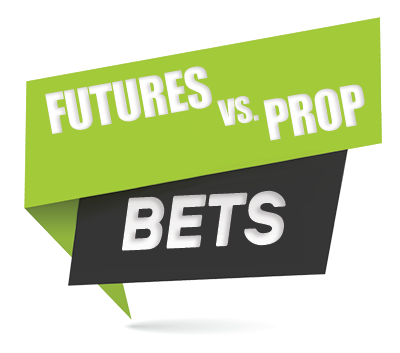 Futures vs. Prop Bets at Florida Offshore Sportsbooks
When it comes to betting options at Florida offshore sportsbooks, bettors often encounter two popular categories: futures and prop bets.
Futures bets involve predicting outcomes that will occur in the future, such as betting on the winner of a championship or the performance of a team over an entire season. These bets offer the excitement of long-term speculation and the potential for significant payouts if your predictions come true.
On the other hand, prop bets focus on specific events or occurrences within a game or match. These bets offer a wide range of options, including player performances, individual statistics, or specific game outcomes. Prop bets provide a more immediate and targeted betting experience, allowing bettors to engage with specific aspects of a game.
While futures bets offer the allure of high returns and the thrill of long-term anticipation, prop bets provide more immediate gratification and the opportunity to capitalize on specific knowledge or insights.
FAQ
Is It Legal to Wager on Offshore Sportsbooks from Florida?
No state-regulated sportsbooks are operating legally in Florida at the moment but the bettors can catch some action at the offshore sportsbooks which are safe to use. No laws prohibit you from accessing those sites.
How Do I Fund My Offshore Sportsbook Account in Florida?
Residents of the state can fund their sports betting accounts using a variety of payment options including credit cards, bank transfers, e-wallets and even crypto.
Can I Trust Offshore Sports Betting Sites?
Yes, you can. So long as you are playing are betting on a site that has been certified and is regulated by a reputable third-party you will never have to worry about safety and fairness.
Are There Sports Betting Apps Available for Bettors in Florida?
The top offshore sports betting sites always strive to cater to all kinds of customers including mobile users. Some offer native apps for mobile devices while others have optimized their responsive sites to work flawlessly even on smartphones and tablets.
Can I Bet on Esports In Florida?
Of, course. There are already several amazing sports betting sites that offer odds on esports games and tournaments from all around the globe.