SkyBook Welcome Bonus 100% up to $1,500 Verified Bonus Bet Now First Deposit Only: 100% up to $1,500 Verified Bonus Bet Now Information Payout Rate: 94% What we liked? Reliable Payments Variety of Bonuses Great Interface What we disliked? Slow Mobile Experience Negative Reputation Introduction SkyBook is the most intuitive offshore bookmaker we have come […]
SkyBook Welcome Bonus
100% up to
$1,500
Verified Bonus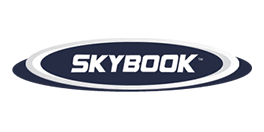 First Deposit Only: 100% up to $1,500 Verified Bonus
What we liked?
Reliable Payments
Variety of Bonuses
Great Interface
What we disliked?
Slow Mobile Experience
Negative Reputation
Introduction
SkyBook is the most intuitive offshore bookmaker we have come across. At a glance, the website doesn't lack a single feature. A perfect fit for a number of portable devices, you can always take betting with you when you choose SkyBook. If you want to benefit from their generous in-play feature, all it takes is a few clicks or taps. A separate dedicated horse racing section will have your sports wagering experience pleasantly freshened up.
In the following review of SkyBook, we attempt to determine what makes this bookmaker one of the best in the offshore industry. The operator carries its credentials lightly, without making any extra fuss about it. Certified by the Curacao eGaming authority, the credentials of the bookie don't end there. Quite on the contrary in fact. You will have many reasons to call SkyBook your home when you want to wager.
Recommended by multiple reviewing services, virtually any feature that you may need is covered by Skybook. We have taken a closer look at the banking facilities, and they panned out to be great. The neighboring bonus section was not an iota less accomplished than any of the other areas of the websites we have examined.
Don't take us on our word, though, and read on to find out what this sterling offshore bookie brings to the table for you.
History & Background
SkyBook goes a long way back. They started in 1998 when the online gambling industry was just burgeoning and so were the sports bookies. Needless to say, the original look of the website was rather different from what the optimized UI today offers. They started small and struggled for a great while, but despite the difficulties, they remained true to their customers, abiding by the rule of conduct they inscribed in the terms and conditions.
From that point on, it has been quite straightforward. They started branching out in new sectors of the gambling industry, continually brushing up on their current offer in a bid to boost customer satisfaction. In 2019, we can definitely say that they have succeeded without breaking much of a sweat.
And yet, they continue to be in the center of sports betting news. We have delved back into the past of the operator following a newsfeed. Our research did not discover anything shocking. A single Neteller complaint that had made headlines had been handled gracefully in favor of the customer.
Beyond that their rating had fluctuated up and down because they had some minor issues with their mobile version of the sportsbook. All of these bugbears are now done and dusted, putting the bookmaker in the very focus of our interest.
Pros: Reasons to Bet at SkyBook
And so, you may be wondering why you would open up an account with SkyBook. Well, we find the website to be one of the most reliable options for anyone who wants to play in the offshore industry. Yes, they do accept US punters and no – they don't let you foot the bill. In other words, you can expect SkyBook to continuously go the distance and make sure that your payments arrive promptly. And they do.
The selection of promos and welcome treats is quite notable in its own right, and you will be fascinated by the rich selection of solutions. Now, you can even experiment with these promotions and try to calibrate them to best fit your betting needs. At the same time, don't forget that you can just as readily forego all of the promos there if you find the wagering requirements too fussy, which we do not.
Meanwhile, the interface remains intuitive, which allows us to quickly find our way around the sportsbook, and that's definitely a point in the operator's favor. Upon closer scrutiny of the odds, we would say that they are about right, although you can slightly help yourself with those by choosing some of the tailored promotions.
Cons: Areas of Improvement for SkyBook
Now, there are some drawbacks that come along with this bookie, but we will argue that nothing is too serious. As we have pointed out, scandals and spats between bookie and customer are a rarity, and for the few that exists, for the most part, Skybook have resolved them amicably.
While SkyBook is highly-responsive on the mobile devices we tested, there is still some lingering clunkiness we perceive about the offer. Even then, you can rest assured that you won't have any trouble accessing SkyBook from the majority of available devices that support various system, including iOS and Android, no doubt.
Another issue that doesn't worry us particularly is the fact that we have come across a few high-ranking websites that tend to rake muck against SkyBook. We haven't found any substantial proof in the allegations nor were they presented in a form that was intended to be taken seriously.
With this in mind, it may do SkyBook some good to address such misinformation head-on in a bid to leave its reputation intact.
SkyBook Bonus Details
The welcome bonus on SkyBook constitutes a 175% deposit which ranges between $300 and $1,500. Now, that's quite the significant amount to simply brush aside without giving it much thought.
Let's start with the fact that this offer is available only for "recreational players". In other words, if you manage to get 90% of your bets, you may be in some hot water with the casino. We will be honest – we don't like the definition of a "recreational player" because it's too vague and it really makes it difficult to stomach.

100% Guaranteed Secure Deposits
Human-Verified Bonuses
Zero-Risk Betting with Industry-Grade Cyber Protection
Apart from that, though, the offer seems decent. You will have to pay a steep entry cost, however, depositing as much as $300 at the beginning. The promotion will then ask you to rollover your bets 18 times, which is rather steep.
It could be even a bit steeper when it comes to the conditions. You need to wager your deposit, transfer fees and free play winnings to clear the money and make them available for withdrawing to your bank account.
We love SkyBook, but the entry welcome bonus is steep, to say the least. You may be better off without it. If you are confident in your number-crunching skills, though, you may as well take it on.
SkyBook Banking Options
A quick hop over the banking page will reveal a dozen or so of available ways to deposit cash. However, be aware that you will have fewer options to withdraw your money. They may come with associated fees, too, which is a bit of a downside. The amount limitations are not all that bad as it would be rather unrealistic to expect to win and withdraw more than the specified amounts too.
One notable feature of the sportsbook is that it actually accepts banking cards which will spare you a lot of the hassle that you would otherwise have to deal with. With this in mind, you have quite the opportunity to move your money around.
Now, on to the constraints as far as withdrawal is concerned. Bitcoin, person-to-person and checks seem to be the only three available ways to claim your money, but that's actually quite normal for the offshore industry as a whole, so no reason to be cross with the bookie on this count.
Customer Support
The customer support is superb. You can get hold of SkyBook customer agents in all imaginable channels. Need to hear another person over the phone? Not a problem! You will never have to worry about a single thing on this count. Want to drop an e-mail? Be our guest. To be perfectly honest, though, we recommend that you opt for the Live Support function, also referred to as Live Chat.
Public View of SkyBook
After having perused many message boards, we've found the consensus to be mostly well-balanced, without any particular adverse anomalies. Still, some players found it rather restricting to have to deal with specific payment options, and also thought that customer support can be brushed up on. Bonuses were also cited as a possible area of improvement. On the plus side, customers have been satisfied with the number of games available.
Conclusion
SkyBet definitely has some areas to improve upon. They will need to listen to their customers if they expect to compete with other operators in the future. Having laid the groundwork of a great brand name and an excellent bookmaker, they should continue to pursue their success by adding to their offer and making the tweaks necessary to help the bookmaker stand out from the crowd.