College football is huge in the United States and fans from the nation over tune in to watch as up-and-coming athletes that promise to break into the bigger competitions out there meet on stadiums with catchy names such as The Death Valley and The Swap. With the College Playoffs and the College Bowl known as […]
17 minutes read time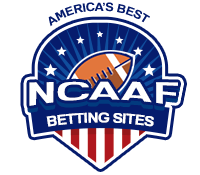 College football is huge in the United States and fans from the nation over tune in to watch as up-and-coming athletes that promise to break into the bigger competitions out there meet on stadiums with catchy names such as The Death Valley and The Swap. With the College Playoffs and the College Bowl known as some of the most intense competitions, you have quite a few opportunities to place a great wager.
Yet, you must be asking yourself what the most important events out there are, and far more importantly – what the best college football betting sites have to offer you? Being avid fans ourselves, we have prepared for you a comprehensive guide that will cover everything you need to know about the wagering options on college football, offer a few predictions of our own, cover the lines, and direct you to the most successful strategies and resources on the Internet that you will need to place a successful bet.
Here are our top online sports betting sites for college football:
Top College Football Betting Sites
1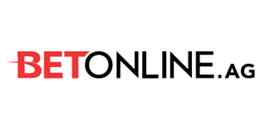 BetOnline
Features
Very generous bonus payment system
Bonus codes for every major event
Mobile compatible and accessible
Payout Speed 1-4 days
Exclusive Bonus 50% up to $1000
2
Bovada
Exclusive Bonus 50% up to $750
3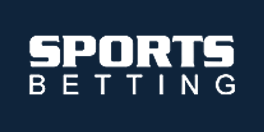 SportsBetting.ag
Exclusive Bonus 50% up to $1000
4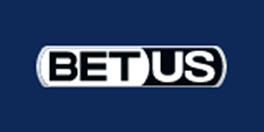 BetUS
Exclusive Bonus 125% up to $3125
Constantly expanding, the Division I Football Bowl Subdivision (FBS) numbers as many as 130+ schools today and it has created one of the most exciting landscapes for competitive college football known to date. The division is constantly changing, with new entries being signed up every year and even stronger rosters emerging in the different conferences. Presently, there are ten conferences, all of which have years of tradition and strong football track record to show.
How We Rank the Best College Football Sites
Picking a trustworthy website for college football is important. Even more importantly, you want to know that your money is placed at the best sites for betting on college football. To wager with the best possible odds and lines means to immediately boost your overall chances of landing a bigger profit. In fact, your ability to win big from your hobby will depend on your ability to choose a great sportsbook. Which begs the question: why are some college football sportsbooks better than others?
Competitive Lines: Having access to a number of wagers, including spreads, money lines and totals is great. Yet, you also want the lines to be competitive in the sense they offer you great opportunities to win. With the games broadcast on ESPN and ABC, what you need is the correct spread advantage and to choose bets that carry a significant return on your investment. If you had to choose between a -110 and -103 bet, you would probably stick with the -103, as the line would be more competitive.
Great Props: To a true fan of college football betting, it's hardly just about the money line – or naturally the spread. The more keen you are on the game, the more expectant you become. Therefore, a great sportsbook will focus on offering some fantastic props, including first & second half lines, quarter lines, and more.
All Games: To take a sportsbook seriously, you will expect all games to be covered. Take, for example, Bovada college football, which offered 50-odd games for the return of the season on August 24, 2019. With so many fans from the entire country, a true purveyor of college football lines and betting opportunities would always want to cover every single game.
Great Bonuses: Deposit bonuses are fantastic. The NCAAF and the return of the season should offer enough sportsbooks an incentive to come up with some original promotional work. A $1,000 deposit bonus is easy to claim, but there are even bigger promotions at the beginning of each season if you know where to look. Thankfully, you are certainly, you will never miss out on a great promo by sticking with established companies as MyBookie.
There are other factors that concern you, but are better left to a professional service to review. We look into those important but tedious details that you would happily have us sort out for you. Is the college betting site legit and trustworthy? Can you find the lines and odds you need at a specific brand? These are the sort of questions we answer for you and save you hours of research.
Understanding College Football Conferences
We are sure you already know which teams to bet on and you are familiar with the conferences. However, we need to outline a few basic principles. The FBS has 10 conferences presently, which are not all evenly matched. For example, you will find The Big 10 to generally consist of stronger teams, although as the seasons change, some conferences prove to be much stronger than expected.
Therefore, a team that has lost once in The Big 10 would still probably have a better chance to make the Playoffs than a team from The Mountain West Conference who hasn't lost at all. That's precisely the background knowledge you will need to make sure that you understand the specifics of college football, let alone bet on a team.
List of college football conferences:
The Big 10
The Southeastern Conferences (SEC)
The Atlantic Coast Conference (ACC)
The Pac-12
The Big 12
The American Athletic Conference
The Mountain West Conference
The Mid Atlantic Conference (MAC)
Conference USA
Sun Belt
College Betting Landscape

Even though there is a lot of action starting as early as August/September, college football – and any associated betting – really only pick off around November and December. This is when we start drawing really to the College Football Playoff National Championship, which is the post-seasonal college equivalent of the NFL's Super Bowl, and the ultimate contests for electing a winner each year.
2020 College Football Playoffs National Championship Date & Venue: 13 January, 2020 Mercedes-Benz Superdome, New Orleans, Louisiana
Once the teams settle the divisional rivalries, things move towards the College Football Playoffs (CFP), which serves as the basis of determining the champion of the Division 1 (FBS). A 13-member committee will preside over the choice of the nation's 25 teams based on how well each team performed in their Conference.
| Date | Game | Venue | Location | Time |
| --- | --- | --- | --- | --- |
| Dec 28 | Cotton Bowl Classic | AT&T Stadium | Arlington, Texas | 12:00 |
| Dec 28 | Fiesta Bowl (Playoff Semifinal) | State Farm Stadium | Glendale, Arizona | 16:00 – 20:00 |
| Dec 28 | Peach Bowl (Playoff Semifinal) | Mercedes-Benz Stadium | Atlanta, Georgia | 16:00 – 20:00 |
| Dec 30 | Orange Bowl | Hard Rock Stadium | Miami Gardens, Florida | 20:00 |
| Jan 1 | Rose Bowl | Rose Bowl | Pasadena, California | 17:00 |
| Jan 1 | Sugar Bowl | Mercedes-Benz Superdome | New Orleans, Louisiana | 20:45 |
| Jan 13 | College Football Playoff National Championship | Mercedes-Benz Superdome | New Orleans, Louisiana | 20:00 |
Once 25 teams are picked, the top 4 will make it into the Bowl Season, which is the semi-finals for the upcoming National Championship. The competing teams play a single-elimination round each known as the Bowl Season or otherwise the New Year's Six, named after the six venue's that potentially host the event, to wit Rose Bowl, Sugar Bowl, Orange Bowl, Cotton Bowl, Peach Bowl, and Fiesta Bowl. For the 2019/2020 season, the games will be under the aegis of the Fiesta and peach Bowl.
2019 Fiesta Bowl Date & Venue: 28 December, 2019 State Farm Stadium, Glendale, Arizona
2019 Peach Bowl Date & Venue: 28 December, 2019 Mercedes-Benz Stadium, Atlanta, Georgia
College Football Betting Week 1
Betting on college sports, and football in particular, is a pastime that needs to be pursued throughout the year. There are specific and important reasons for that. To begin with, the balance of powers in college championships is never set. While some schools tend to do better, big upsets are possible.
Adept college football bettors will spend a fair amount of the off-season doing their diligent research. In fact, the most successful bettors are busy studying transfers, new arrivals and other things, and that goes on around-the-year.
If you don't have as much time to spend researching Week 1 action, you may want to stick with the conferences. In recent years, the conferences to do best have been SEC and Big 10, although ACC and Pac-12 have already had very decent results.
In the event you choose to trust a betting guide for Week 1 of the college football season, we recommend that you approach the guide with no small amount of critical thought. Keep in mind that the first seven days of the competition are more or less the result of media hype.
We have spent quite some time studying various guides out there, and we could say that outlets such as Forbes, Bloomberg and USA Today, for example, usually post a very basic analysis of whom to bet on next.
Their picks aren't necessarily bad advice, but they don't explain the reasons why you would want to bet on a certain outcome. Therefore, when looking for NCAA football picks against the spread or just want to benefit from expert picks and parlays, we recommend sticking with specialized editions, such as ESPN, Bleacher Report, CBS, and possibly Sports Illustrated. There are quite a few great podcasts to study in detail as well, and don't forget about the forums, of course.
Betting Types and Available Wagers
Naturally, with the college football season gathering so much momentum, you will want to know what wagers you can place. There are many different options that offshore sportsbooks will be able to provide you with. Knowing how to benefit from those will only help you boost your overall bankroll, land a successful wager, and land a new meaning to the entire Division I and Bowl Season experience for you:

Read the Money Line: There are both pros and cons to wagering on the money line. On the one hand, this type of betting is becoming increasingly popular when it comes down to the underdog. It's easy to double or even triple your original stake, which is always a welcome development. However, some bettors argue that betting on the money line is tantamount to risking extra money on a bet, and they are not always happy to do so.
Point Spread: Point spread betting is the bread and butter of most of your fellow football betting enthusiasts. It all comes down to whether a team wins plus or minus a number of pre-determined point(s). This type of bet offers great flexibility and good yield. The NCAAF definitely provides with quite a few opportunities for spread betting.

Over/Under – Called 'over/under' and often seen as 'totals', this type of betting is a wager that is placed on the points scored by both teams. College football betting on the totals is another popular pastime as you only have to guess whether both teams will score above or under a certain number, with the teams' points pooled together to determine this outcome.

Futures – The futures can potentially bring you quite a bit of profit. For the early birds among you, calling the Bowl Season teams may seem tempting enough, and it is. Depending on when you bet, you may have to wait a little for the Bowl Season. Great sportsbooks, such as Bovada, offer college football futures that cover most landmark developments, including the NCAA Heisman Trophy winner as well as the NCAA College Football Championship winner.

Parlays – Parlays are a fantastic way to turn your sure-winners into even bigger payouts. When you play with parlays, you are essentially combining multiple bets into one ticket, and while the risk goes up, so does the potential payout, which is the whole point in the first place.

Teasers – Teasers allow you to add or subtract a pre-determined number of points, which could be any value as per the sportsbook you are using to play on. The numbers here are usually much higher than spread betting.
Simple College Football Betting Concepts
There is always a winning formula and it's all about finding it. NCAAF games will provide you with plenty of opportunities to place a wager and turn a decent profit. To max out your profits, however, you will need to follow some basic principles when placing a bet on college football. Let's start with some basic wisdom you can apply to your own wagers right away:
Understand the Game:To really max out your winning potential on any college football betting contest, you will need to accumulate knowledge and develop a gut feeling for the sport. There are a lot of moving pieces between seasons, of course, but some trends will always say the same. Be a fan and follow the game closely.
Play the Betting Lines: In college football, the spread will usually move to reflect public opinion. Remember how point spread is the more popular form of betting in NCAA games? Well, you can bet against the public, basing this move on the idea that the 'house always wins'. Of course there are things to consider here – the house wins in the long term, but not necessarily every single game. Therefore, when you 'fade the crowd,' you also need to take into consideration your own knowledge and understanding of the game.
Stick with the Big Names: You won't be exactly surprised to find out that SEC and Big 10 get the most media coverage and attract the biggest interest as a natural consequence. The Crimson Tide, Razorbacks, Gators, and Bulldogs are naturally all part of an important Conference, and therefore teams you would want to study up close.
Home Team Advantage: There is a lot of energy that goes in college football. Other than the objective factors of saving players travel time and offering them more time to rest and practice, the stadiums themselves have intimidating monikers. Just think about the Death Valley, the Swamp, and the Sea Red and how they have been chosen to defy and challenge any away team. Of course there's more at play when trying to make your football wagers, but the home advantage is still strong a good thing to look into.
Advanced Betting Tips for College Football
The NCAA is definitely full of surprises, so many surprises in fact. Yet, there are more guiding principles you can leverage to place yourself in a position where your bets are coming out successful in the end. Here are some advanced college football betting tips to consider as well:
Beat Me Twice, Shame on Me: While teams will very rarely play against each other more than twice a year, it's rather unusual to see the best teams ending up defeated by the same opponent twice. Therefore the 'hard to beat twice' rule should be factored as a guiding principle. Of course, each season will reveal specific information about the gameplay of each team, so you can tailor your college football betting accordingly.
Choose the Best Games: With 130-odd participating teams in Division I and over 50 games played ever week, you will definitely have a whole lot of options to choose from. Here is where a fussy bettor would have the most success. Don't bet for the sake of having placed a wager. Bet on the games that you are sure about. A common mistake is FOMO – 'the fear of missing out'. With over 200 games played every month, there's really not so much to worry about, however.
Time to Lose: A team can go undefeated for only so long. Even the best teams in the current season will accumulate a loss or two, question is – can you guess correctly when that will happen? Looking out for a top shape team that's about to lose can definitely bring you some great payouts.
We Don't Lose in a Row: NCAA teams seldom end up losing back-to-back games, which is rather helpful when trying to determine what to bet on next. This is yet another aspect to factor in preparing your next bet on college football.
Lastly, you want to pay special attention to the quarterback (QB). Quarterbacks will end up influencing a lot of the game, so choosing a team with a great quarterback will usually mean improved chances of winning. Of course, when you have two of these teams, it all becomes a bit of a toss-up.
Nevertheless, finding a great QB would be a great way to start your betting game. Remember that in NCAAF, the talent pool is spread and there are fairly more up-and-coming talents, some of whom you may never heard about before.
Choosing NCAAF Odds
So far, we have focused on practical tips & tricks that will help you improve your overall profit margin. Knowing the game and current 'meta' certainly helps. To help improve your overall game even more, you can always shop around for college football odds.
What this means is that you will always compare bets between sportsbooks and wager at the ones that give you the best overall college football odds. This is a great way to negate any edge that a sportsbook has over you. Of course, to register long-term profit, you may need to stick with just 2 or 3 sportsbooks at the most, as it wouldn't be reasonable to spread your efforts any further than that.
Tracking odds across sportsbooks can be a bit of a challenge, although what you will need to do is to first determine which games are worth betting on – independent from any odds – and only then proceed to placing a wager.
College Football – Betting Predictions
With the activity being one of the most competitive out there, you can expect a lot of enthusiasts, fans and experts to try and give their two cents on what's going to happen next. Prediction wise, you can probably to big media outlets, such as CBS Sports.
A great option if you are looking for free college football picks against the spread is Sports Illustrated who are an absolute authority of posting concise picks. It helps to have a little more information there, but that's no biggie, especially if you just want to run their lines against others'.
A publication that goes the full distance is Bleacher Report who offer some of the most in-depth pieces for each week's college football predictions. Have some betting to do? We strongly recommend that you spend time studying any of the above publications.
Another option to consider are the ESPN college football experts picks and parlays. You will find the media to have gone in quite some detail, starting with Week 1 onward.
NCAAF Podcasts & Reddit
You can never know too much about about NCAAF. Therefore, keeping yourself informed is important. Why do so just by reading though? There is a way to have access to all the information that you need in a synthesized form. For example, podcasts are great and they are highly entertaining. No reading involved, you just have to listen – whether you agree or disagree with an analyst is entirely up to you. There are a few that you will want to keep an eye for, including 'Solid Verbal' as well as the daily ESPN and CFB updates.

One way to keep yourself up to date is by visiting college football betting forum, and specifically – Reddit. The r/CFB (a subsection of the Reddit website), will get you the scoop of what is hot and new in college sports. There are a lot of people who actually have a close eye on certain teams, so you can get some valuable insight by reading the comments.
Plus, there are some cool college football betting apps out there that will feed you live updates – make sure to do your run of Google Play and Apple Store for anything that may help you always keep up with the latest developments in the sport.
College Football Betting Conclusions
College football is an entire world in itself. The rather less professional focus of the competition is perhaps one of the main things that sets this type of betting from any other. Yet, many of the college football players make it into the big league, and spotting talented players early on could help you consolidate your overall understanding of the game in the months, or perhaps even years to come. Lastly, we want to remind you that your knowledge of football will be what determines how much of your bets will turn out winners. Remember to enjoy NCAAF and results will surely follow soon enough.