Our National Pastime is enjoyable and popular for many reasons. The MLB has a long and rich history, passionate fans, and plenty of in-game action. One reason you may not hear much about is that baseball is also one of the most popular American sports for gamblers. To say Major League Baseball (MLB) has a […]
21 minutes read time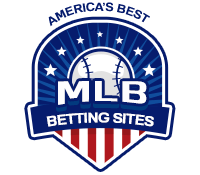 Our National Pastime is enjoyable and popular for many reasons. The MLB has a long and rich history, passionate fans, and plenty of in-game action. One reason you may not hear much about is that baseball is also one of the most popular American sports for gamblers.
To say Major League Baseball (MLB) has a long rich history with gambling is a bit of an understatement as there are about a dozen major motion pictures that have been produced on the subject. Gambling in baseball is a constant and as long as there is baseball, there will be somewhere to wager on baseball. Preferably, when you look for such opportunities, you will choose one of the best MLB betting sites yourself.
Here are our top online sports betting sites for baseball:
Top MLB Betting Sites
1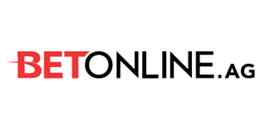 BetOnline
Features
Very generous bonus payment system
Bonus codes for every major event
Mobile compatible and accessible
Payout Speed 1-4 days
Exclusive Bonus 50% up to $1000
2
Bovada
Exclusive Bonus 50% up to $750
3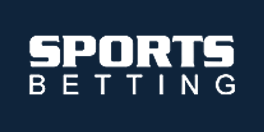 SportsBetting.ag
Exclusive Bonus 50% up to $1000
4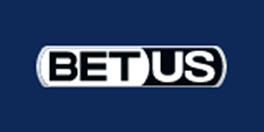 BetUS
Exclusive Bonus 125% up to $3125
Online gambling and sportsbooks are all the rage these days and there are plenty of baseball betting sites to place a wager. However, not all of these sites are created equal, especially when it comes to placing a bet on the MLB. It is important to find the right online sportsbook for you and your wagers.
Researching the pros and cons of a particular sportsbook is as important as researching the odds on a wager. There are options to take advantage of and features to avoid. Not to worry though as we've done all the heavy lifting for you. Below is a list of every feature you will need to tick off to place the best baseball wager you can at the best sites you can find.
All the MLB Wagers You Need
It is important in baseball gambling to be sure you have access to every game and every type of wager. Moneylines, spreads, totals, and in-game props should all be available for every MLB game on the site you choose. A site without these basic wagers is not an online sportsbook you want.
You will want to focus on those sportsbooks that offer you a full array of baseball games you can bet on. Need a little help find your way? Just think of the big board in a Las Vegas sportsbook. Every game and every wager imaginable is there and ready for you to play – why should your online sportsbook be any different?
Top Baseball Promotions
In effort to distinguish themselves from the rest, many online MLB betting sites will have plenty of promotions, bonuses, and special features for you upon signing up and as you continue to play. Welcome bonuses, matching bonuses, reload bonuses, contests, refer-a-friend offers, and on and on.
There are a ton of sites and they all offer something new to you. It is important before signing up with any online sportsbook to do your homework and find out if what they offer is what you need. You can visit any online sportsbook promotional page without signing up so it is wise to do so.
You want big bonuses with small rollover rates and special offers focused on baseball. Checking out just three or four sites will show you the big difference between them and how much there is to gain for you to pick the right one. Here are couple of examples of great baseball promotions you can pick:
100% Welcome Bonus
$25 Risk-free wager
25% MLB Reload Bonus
Refer-a-friend bonus
Ultimately, the choice of an MLB promotion should be based on what you need. Are you specifically looking for a big bonus? If so, you probably want to make the most out of your first deposit. With over 2,000 games during a regular MLB season, however, some bettors focus on being able to cash out weekly, so payment options are the focus of their interest as opposed to bonus hunting.
Guard Your Bankroll
A word of advise is to always guard your bankroll against unfavorable bonus conditions. There are smart ways of making sure that your bankroll stays wholesome as you continue to bet throughout the season. Try to focus on the MLB exclusively. The complexity of the game, lines, and betting options alone should make you aware to the fact that combining your MLB betting pastime with another sport could be quite distracting. Luckily for you, the MLB takes place at time when most other sports are in their off-season, so not as many distractions exist as it is.
First 5 Innings
One of the latest innovations in Major League Baseball gambling is the "First 5 Innings" wager. This is a very popular bet as it places more importance on starting pitching by cutting the game virtually in half, all without giving up odds. The wager is final after the bottom of the fifth inning. And a good starting pitcher can get you there no problem.
No more bullpens or late inning heroics. It is easy to see why baseball gamblers prefer it as there is nothing worse than a blown save in the ninth to ruin your day. Be sure your online sportsbook has this wager because if it doesn't it is not taking baseball betting seriously and you may want to have a look around the available MLB betting sites out there.
Live Betting on Baseball
Another very popular new feature to online sportsbooks is live betting. Not too long ago, if a game had started and you missed the first pitch, you were locked out of a wager. Now, MLB live betting allows you to place a wager at any point of the game. The lines, odds, and even totals are updated batter to batter, out by out.
Missed getting a bet in before starting time? No problem. Or maybe you didn't agree with the odds. Just wait because they can change. Live betting is a must-have feature for baseball betting on any online sportsbook. The available MLB bets on live contests should mostly focus on short-term goals that you can asses and place a wager on fairly quickly, such as:
Pitch count
Runs scored
Total strikeouts
All of these bets should happen within a half or two innings of the time the bet appeared on the sportsbook. Because of the dynamic of this form of wagering, most baseball betting sites will warn you to bet at your own risk.
Baseball Betting Guide
Betting on Baseball has a long history in our country, and even other countries. All the way until the early 1920's, there were many places in the United States that had laws on when and where you could do your betting on baseball. Surprisingly, the history of baseball betting in the United State is rampant with corruption, match-fixing and other under-the-table practices.
During the time in baseball from 1877 to 1920 the stories about how Major League Baseball had a tough time keeping players, coaches and officials from fixing the games were very popular – and common. What does this mean, you may ask? Players were performing poorly in order to lose, because they likely had a bet on their team to lose.
The biggest betting on baseball scandal known to date is the 191 Black Sox Scandal. This happened in Chicago when the players were fixing the game, and eventually implicated 8 members of the team. Yet, we are hopefully behind the times when people could just go ahead and fix games, and no small part of this is thanks to the best MLB betting sites. If there is something fishy going on, you can rest assured that the baseball websites we recommend will be the first to notice.
Four Steps to Start Betting on Baseball
There are four quick stops you got to make to start placing bets on baseball. From finding a credible sportsbook to making sure you are familiar with some of the basic concepts, we're here to give you a quick rundown:
The first step involves finding the best offshore sportsbook, so you can get your baseball bets all started. There are tons of MLB betting sites out there, so it's going to be important that you do your research and check out which is going to be the favorite. Not in the mood of reading all the details yourself? Why not swing by our recommended list of top baseball betting sites instead?
Once you have found a website that meets your specific baseball betting needs, it's time to sign up for an account. You are not going to be able to bet on baseball without an account at the sportsbook you have selected. To pass certain verification checks and be able to play and cash out later, you will need to provide truthful information about yourself. This implies that you will need to trust the MLB site you have selected, which is precisely we advise you to pick from our recommended list.
Next, you are going to need to fund your account. This is called a deposit. When you deposit, you are using a specific payment method to fund your account. There is a minimum deposit amount you need to commit, in the cases of the best MLB betting sites, that's around $5 – $10. Deposits can be placed using a variety of payment options, such as bank cards, e-wallets, and even cryptocurrency.
NOW is the time to PLACE YOUR BETS on baseball. Just stick with the match winners at first. Baseball is a really complicated game, and while the crowd loves it, only a handful of people actually turn a good profit out of betting on the MLB. We will dive more into how to bet on baseball specifically. In the meantime, make sure that you have met all our recommendations.
Top Offshore Sport Sites
There are some great sportsbooks out on the market. It's important that you find one that you really like, and can trust. If you do not like to navigate around your sportsbook, or you simply do not trust the sportsbook, move on. It's never a bad idea to sign up and deposit at multiple sportsbooks, so you are available to grab the best MLB betting lines possible for the game or games that you want to bet on. Let's take a look at a few of the top offshore baseball betting sites.
MyBookie – These guys are fantastic. They deliver quick odds and have some of the best baseball lines available. MyBookie offers a 50% bonus up to $1000 for those that are interested in signing up. We like MyBookie and find it to be a great baseball betting site. There are loads of games to pick from, and you will see multiple competitions there, including the National League, American League, Interleague, as well as the MLB. Looking to place a wager on the MLB World Series outright winner? Not surprisingly, the New York Yankees and Houston Astros rank high in the futures.
One absolutely brilliant feature at MyBookie is when you click on the info for a game, and it shows you a head-to-head statistics for the teams. This includes the pitchers, hitting record, which features metrics as win-loss, runs, total, and a pitching record which uses the same overall metrics. Betting MLB at MyBookie is not just an opportunity to turn a solid profit – it's an education.
Bovada – Bovada has a great variety of MLB game lines. The website covers all major events, and you won't have to worry about missing out on the Dodgers or the Mets playing. Bovada usually covers runlines, totals, and outright winner. They also feature 5 Innings Lines, which you will appreciate for sure. There are some cool proposition bets to consider as well, such as 'Will there be a run in the 1st inning'. You can pick from futures, team totals, total hits, runs, errors, innings lines. Yes, Bovada is very possibly the whole package.
Intertops – Intertops may not be as large, but the company has got it all done right. If you want great options for betting on baseball, Intertops is the place to go. They have a 'next game' section, which will always help you track what games are upcoming. You can bet outright tournament winners, such as MLB 2019 World Series: To Win Outright, MLB 2019: National League Pennant to Win Outright and the MLB 2019: American.
Bookmaker – Bookmaker are also offering a 50% welcome bonus, and that's a great help. For example, you are depositing $500 into your account to get started, the 50% welcome bonus means they are going to throw $250 on top to wager with. That's what we call a great bargain. So far as the actual baseball bets go, there is definitely a lot of things to be happy about. Lines, totals, and moneylines are all part of the offer here. We did a little digging and the odds were decent, offering you a great chance to get yourself started nice and proper, whether you hunt bonuses or quick cash outs.
Types of Baseball Bets
When you starting betting on baseball, there are a few things that you DEFINITELY need to know, a few things you PROBABLY should know, and a few things that would HELP to know. First, let's take a look at the types of bets that are available to you when betting on baseball:
Totals Betting: When you bet on the total in baseball, you are actually making an educated guess on the TOTAL runs scored by BOTH teams in the game. For example, if a game is given a total of 8.5, you are predicting whether the two teams will go OVER or UNDER that number. Nearly every baseball game will have a total bet option. If you bet OVER 8.5, and they score 9+, you WIN the bet, if they score 8 or less, you LOSE the bet.
Money Line Betting: Moneyline betting is actually the most popular bet when betting on baseball. Instead of a point spread, like other sports, oddsmakers are placing it on a money. For example, if a game is listed as Detroit Tigers -145, that means, you have to place $145 bet on the Tigers to win, to win $100. On the other side, if a game is listed as the New York Yankees +123, they are the underdog. In this case, you win $123 for every $100 that you wager.
Parlay Bets: In a parlay bet, you are betting on multiple teams within one card. The big kicker with a parlay bet is – you must win ALL the bets on the card, or you lose your bet. For example, if you like three teams in Major League Baseball, and want to bet them ALL on the same parlay card – they ALL THREE must win, for the payout to come to you. Obviously, the more teams on the parlay card, the more money you could win, but the higher the risk you carry is.
Prop Bets: Prop bets are individual actions for one particular game. These are offered ahead of time, and are more known as 'sucker bets'. For example, you may see a prop bet for: How many total home runs will be hit in the game between the Rockies and the Marlins. The total could be at 2.5, and the prop bet would bet to wager one way or the other. Sometimes, prop bets get crazy with something like: Will an animal run on the field during the game? There are many props you can choose from – some you will be used to, others will still surprise you.
Baseball Betting Odds & Lines
When you are betting on baseball, you will need to know when and where to find the lines. Go to your favorite offshore sportsbook, and there will be a section for baseball listed with the various other sports. Because baseball is a daily game, there is almost always odds during the season. Games are played every day, and the lines for those games are typically released the day before.
Keep in mind, though, that a large part of the oddsmakers job is to point out betting odds and the lines, and they are mostly based on the starting pitchers for that game. If the starting pitcher has changed, or there is a big injury which sees a player out, then it's likely that particular game will be pulled off the board. It may come back with a different line, or may not come back at all.
Live Betting on Baseball
One of the emerging popular trends in betting on baseball is to place bets while the games are still afoot. There are many offshore sportsbooks that offer this. What this means, is you are betting on the result of a particular short-term condition, as the game unfolds.
There could be a new line each inning, with the odds changing on who will win the game. There is also an option for live at bat betting as well. Here, you are wagering on what will happen during that particular at bat, or inning. This is fun and certainly challenging, so probably something you will want to ease yourself into.
Where to bet live on MLB games?
Bovada
MyBookie.ag
BetOnline.ag
Baseball Betting Strategy
You need to have a strategy in mind when you are betting on baseball. The MLB lines will keep moving but what you need to do is to find a point of balance that allows to you bet with a steady hand, and not let even the smallest hiccups upset your long-term game.
There are many different strategies that can be used, it's really what works best for you. What works best for you may not be the exact answer, but if you are making money on it – it's working. Let's take a look at a few Baseball Betting Strategies:
Find a value underdog and bet it daily – Keep in mind we are talking about an underdog here, and they are projected NOT to win the game. But, if you find value in them, and you think the oddsmakers have the game pitted wrong, take it. Because it's an underdog, you will win positive money if the underdog DOES hit. Takes less underdogs to make money than big favorites.
Take huge favorites daily – Take the opposite approach. Keep in mind, if you are going to make money, a huge favorite is going to cost you more money than the underdog. In this example of New York Mets +185, New York Yankees -200, you will have to pay $400 to win $200 on the Yankees to win, while you just need $200 to win $360 on the Mets. But, if they are big favorites, and you bet them enough, you will be able to win more often, in theory and take down the sportsbooks.
Ride the hot team – Teams in baseball can get streaky. Know when a team is starting to get hot, and ride them for awhile. Sure, they will lose eventually, but when a team wins 10 out of 12, and you are riding their wave, it's nice to have 10 wins in 12 days.
3 Advanced Baseball Betting Tips
While those tips work, there are more tips that we feel you should know when you are betting on baseball. Let's take a look at 3 more advanced Baseball betting Tips:
Stay Away from Early Season – Man, everyone wants to bet on baseball at the start of the season. And many lose at betting on baseball at the start of the season. Staying away from the early games, where pitchers may not be quite ready, or the weather is not good is a good plan. If you have to bet on early games, just limit your spending, and make sure you monitor the happenings of the season.
Bet on Pitchers – More than anything in Major League Baseball — you are betting on the starting pitchers. Sure, if you have ever followed baseball, you know it's much more than the starting pitcher, but, a good way to make money is to focus on the pitchers that are leading their teams to wins more than not.
Shop for the Best Line – This is what we referred to earlier. Get the best possible line, to maximize how much money you are going to make. What this means, check different offshore sportsbooks. You may find the Detroit Tigers at +125 at Bovada, but then click over to MyBookie and see them at +133. That's a difference that you want to be able to take advantage of. Shopping around for the best odds at the top-rated MLB betting sites is a smart way to boost your overall odds of success.
Baseball Betting Picks
There are plenty of places you can get the best Baseball Betting Picks on the internet. Just be careful when you are doing so. These people may just be throwing out unsubstantiated data.
If you want to use a service that gives you free picks or even paid baseball betting picks, go right ahead. Just, make sure you understand that the nature of betting on baseball is – it's an educated guess, and even a decision founded in statistics can go wrong.
The best advice is – if you want to pay someone for their picks, please be sure you are doing your own research as well. Check out the website, watch them for a few days, check out referrals, ask around yourself, and understand what they are providing you with. Many people that do baseball betting picks for a living are good, we just want to make sure you find those people. Yet, if pressed, we will always stick with finding a great MLB betting site and developing the necessary knowledge to top the game yourself.
Mobile Betting
In today's society, everyone is running around with their phones in their hand. Not at your computer able to log on and you want to bet the Chicago Cubs game that starts in a couple minutes? Mobile betting is the right option for you.
When offshore sportsbooks offer mobile betting, they either have a website that is mobile friendly, or an app that allows you to log in, and make your bets. This is a huge advantage for those offshore sportsbooks that DO offer this type of betting.
As the years go along, more and more offshore sportsbooks are offering mobile betting. A few of the favorites that we have found offering mobile betting include: Bovada and Intertops.
The Season
When you are betting on baseball, you have the ability to bet at least half of the calendar year. The Major League Baseball season starts at the end of March and goes all the way through the end of October.
The regular season will run from March to September, and then postseason baseball will go on. There are games almost every day, with the exception of the All Star Break that runs in the middle of July.
Teams do get days off during the season, and most of the days off come on a Monday or a Thursday. Because teams have to travel, you will rarely see other days off, unless the game has been rained out. But even then, not all teams are travelling.
Once postseason baseball arrives, there are multiple games early, but then as the middle of October arrives, you will only have the option for one game, or maybe even none if it is a travel day. The World Series is typically finished by the end of October.
Baseball Leagues to Bet On
Major League Baseball is really the only league in baseball to bet on. There are many minor leagues, and teams that play baseball, but the focus with most offshore sportsbetting sites still remains on the MLB. When betting on MLB games, you can generally pick from:
MLB 2019 World Series
MLB 2019: National League Pennant
MLB 2019: American.
Biggest Events to Bet On
The biggest events in Major League Baseball are the Homerun Derby, the All Star Game and postseason play. The Homerun Derby is typically always slated as the second Monday in July, which is the day before the All Star Game. At the All Star Game, the best players in the league get together for an exhibition.
Finally, postseason play ends with the World Series. In the World Series, a team from the National League will play against a team from the American League. They will play as many as 7 games, and no less than 4. The idea is the first team to win 4 games is crowned the World Series Champions. All throughout the postseason, you will have an opportunity to bet on Divisional Series games and League Championship games as well.