As sports fans we seldom think about the dangers and pain an athlete undergoes to deliver expectations-breaking performance. For a professional, though, the haphazard nature of treacherous injuries is always a concern – many athletes, though, push through seemingly career-ending injuries to return to their chosen sport. For others, things don't turn out so luckily. […]
As sports fans we seldom think about the dangers and pain an athlete undergoes to deliver expectations-breaking performance. For a professional, though, the haphazard nature of treacherous injuries is always a concern – many athletes, though, push through seemingly career-ending injuries to return to their chosen sport. For others, things don't turn out so luckily. Here is our list of history's 25 worst injuries on record.
1. Ray Chapman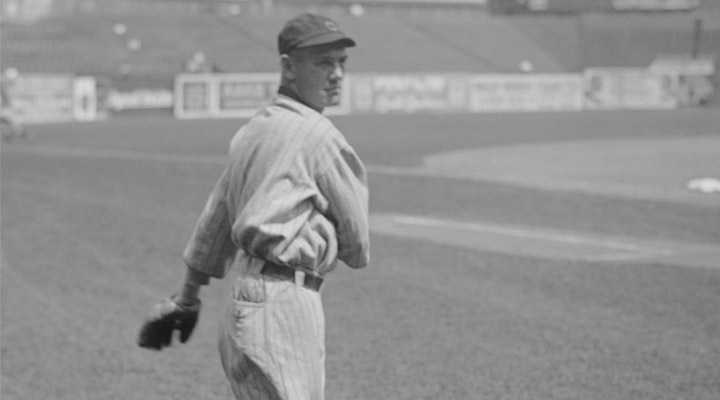 Sport: Baseball (MLB)
Injury: Trauma to the head
Date: August 17, 1920
Recovery Time: Chapman passed away as a result of his injury
Perhaps the most traumatic event in the history of sport is the untimely and unexpected death of Ray Chapman who played for the Cleveland Indians. His team was playing against the New York Yankees in the 1920 American League pennant race. Carl Mays was throwing a routine submarine pitch when the ball ended striking Chapman behind the ear, with Chapman collapsing on the field after a few faltering steps with blood gushing out of his head. The coroner concluded that Chapman was killed by force equivalent to being hit by a bat. Following the incident, the so-called "spit ball" throw was banned and Chapman is still the only athlete to die because of a pitch throw in baseball.
2. Evander Holyfield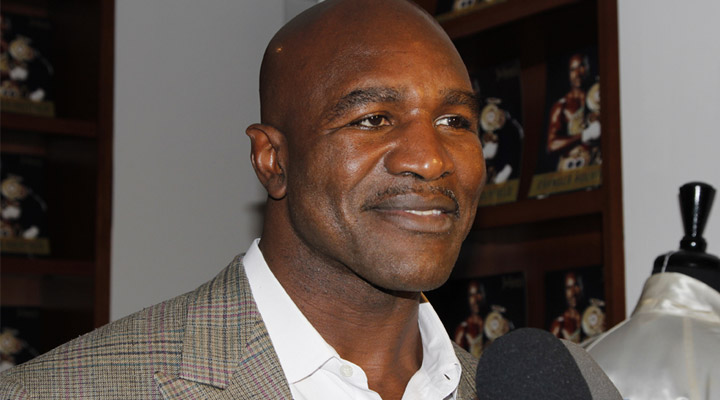 Sport: Boxing
Injury: Part of ear bitten off
Date: June 28, 1997
Recovery Time: Never fully recovered
Walking into the ring against Mike Tyson is already a life-threatening situation, but head-butting the man during an official boxing match is a fiery concoction that results into disaster. Known as the "The Bite Fight," the bout known under this strange nickname was a rematch between Tyson and Evander Holyfield. With the stakes high, Holyfield reportedly tried to daze Tyson by head-butting the man, but Tyson responded in the most bizarre way – by sinking teeth into Holyfield's ear and spitting off a piece. Even most ludicrously, Tyson wasn't disqualified immediately, but rather two points were docked from his score. During another bout, though, Tyson went for the left ear, scaring it and finally being forced to throw in the towel.
3. Bill Masterton
Sport: Ice hockey (NHL)
Injury: Trauma to the head
Date: January 15, 1968
Recovery Time: Masterton passed away as a result of his injury
To his last breath, Bill Masterton was a credit to the Minnesota North Stars and a distinguished player of his own time. In 1968, however, he also became the only player to have died in the National Hockey League (NHL) competition as a result of an injury. As Masterton rushed towards the Oakland Seals goal, he was checked by defenders Larry Cahan and Ron Harris, two of the bulkiest defenders the NHL had seen to date. The collision caused Masterton to fly back and land on his head, causing a massive head trauma.
He immediately started bleeding from his ears, nose and mouth, and was rushed to a hospital. However, no surgeon wanted to operate on him due to the severity of the injury. Masterton died 30 hours later without regaining consciousness. The accident was a wake-up call for the NHL to insist on players wearing helmets moving forward.
4. Eric LeGrand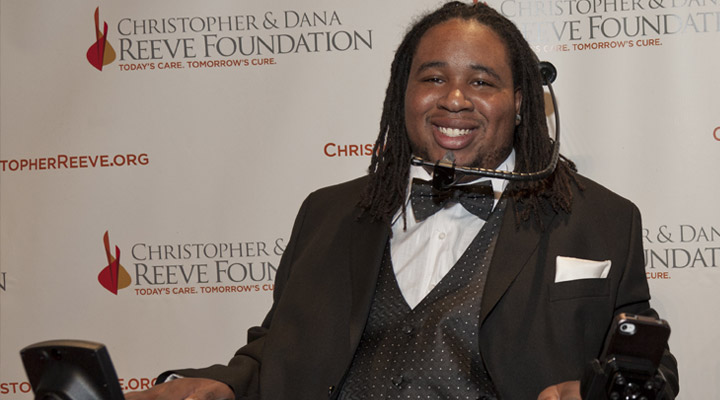 Sport: College Football (NCAA)
Injury: Severe spinal cord injury
Date: October 16, 2010
Recovery Time: Not yet able to walk
Eric LeGrand has an inspirational story of his own to tell. The former Rutgers defensive tackle suffered a severe injury to the spine on October 16, 2010 in a game against the Army. He collided with a runner and landed motionless on the field. After a while, he was wheeled outside the field – never to return. But his story only began. As it turned out, he had broken two cervical vertebrae leaving him paralyzed from the neck down. However, by July 2011, LeGrand was already back on his feet and trying to walk. The Tampa Bay Buccaneers signed an honorary contract with him allowing him to take a degree in labor relations and he also spoke at his graduation ceremony.
5. Clint Malarchuk
Sport: Ice hockey (NHL)
Injury: A cut to the jugular  
Date: March 22, 1989
Recovery Time: 11 days
Clint Malarchuk survived one of the scariest injuries anyone on the ice-ring has ever feared – a cut to the throat, and more specifically his jugular vein, resulting into massive blood loss and lightning-fast reactions from medical staff. In fact, the blade skate cut had missed a crucial area that would have killed Malarchuk before he could get the necessary medical attention. He needed 300 stitches to fully close the wound and lost 1.5 litres of blood. Nevertheless, he managed to pull a tremendous recovering time, returning to the ice 11 days later to play for the Buffalo Sabres.
6. Gordon Hayward
Sport: Basketball (NBA)
Injury: Dislocated ankle, fractured tibia  
Date: October 18, 2017
Recovery Time: 12 weeks
Freshly signed to play for the Celtics, Gordon Hayward is another story from the world of sports that shows just how much players risk by competing. Hayward was playing in the opening game for the season under the Boston Celtics tag when he landed on his left leg, dislocating his ankle and fracturing his tibia. What followed was not a player hurried away quietly, but rather Hayward's injury causing him massive pain that had a visceral quality to it that silenced the crowd. In 2019, Hayward also fractured his hand, which took him about six weeks to recover. But as to his ankle, he needed over 12 weeks to bounce back after the injury, and he had to skip the season.
7. Paul George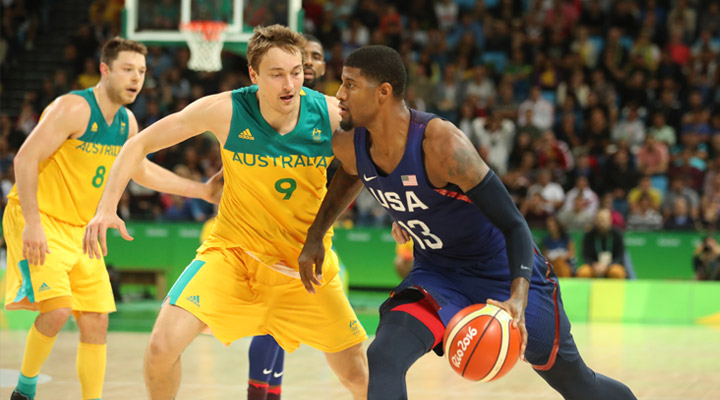 Sport: Basketball (NBA)
Injury: Compound leg fracture   
Date: August 1, 2014
Recovery Time: 8 months
Paul George's injury may not be the most severe, but it put the Indiana Pacers' player out for 8 months until April, 2015 when he was finally allowed to return. George got injured during a blocking attempt, landing on his leg badly enough to put himself out of action. The player's injury wasn't the most painful to watch, but it certainly turned out to be one of the most challenging to overcome, with George himself admitting that it took a lot of hard work to be back on time for the next season. Interestingly, when Gordon Hayward got injured three years later, George expressed his support and wished the Celtics player a speedy recovery, speaking as someone who has been in a similar position.
8. Dale Earnhardt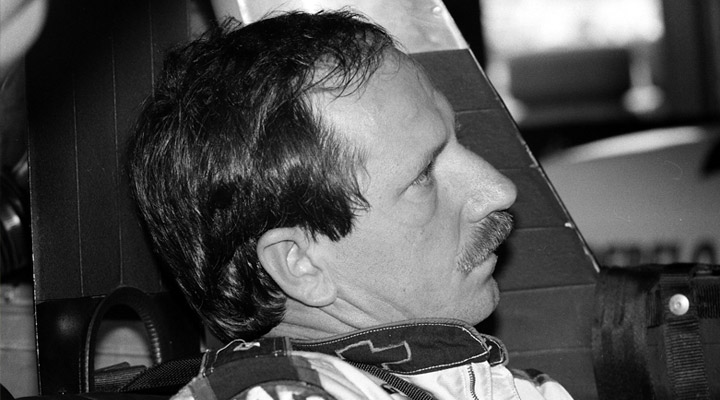 Sport: Motorsports (NASCAR)
Injury: Blunt force trauma
Date: February 18, 2001
Recovery Time: Earnhardt passed away as a result of his injury
A real legend on hot wheels, Dale Earnhardt was one of the most impressive racers. Known for his perseverance and commitment to his career, Earnhardt was closing in quick on the Daytona 500, and in those final minutes, he made a mistake, losing control of his vehicle outside turn 3 and crashing his car at 150 mph into the wall. An autopsy report revealed that he had died on the spot due to blunt force trauma, snuffing out one of the legends of motorsports and NASCAR. He was 50 when he died.
9. Mike Utley
Sport: Football (NFL)
Injury: Two fractured cervical vertebrae   
Date: November 17, 1991
Recovery Time: Never fully recovered
You are probably familiar with Mike Utley's thumbs up sign. It's not by accident. He is one of the several NFL athletes to actually suffer a career-ending and life-altering injury. On November 17, 1991, Utley, playing for the Detroit Lions versus the Los Angeles Rams, landed heavily on his head, fracturing two cervical vertebrae and not fully recovering to this date. He lost most of his ability to move, but with hard work and over the years, he has recovered his upper-body mobility almost completely, although his legs remain paralyzed. The thumbs up sign was motioned to the crowds as he was being carried out of the game and it later became part of his charity, an organization striving to help find cure for spinal cord injuries.
10. Sid Vicious
Sport: Wrestling (WWE)
Injury: Broken leg   
Date: January 14, 2001
Recovery Time: 6 years
Sidney Eudy simply known as Sid Vicious was a professional WWE fighter who suffered a leg fracture during a Big Boot attempt, an aerial move Eudy wasn't really hot to try. However, the organization thought it appropriate for him to diversify his portfolio of moves, attempting some leaps as well. Even though he protested, Vicious tried leading to the injury that almost ended his career and took him eight years to recover from. On July 14, 2007, Eudy returned in Memphis Wrestling having recovered completely.
11. Anderson Silva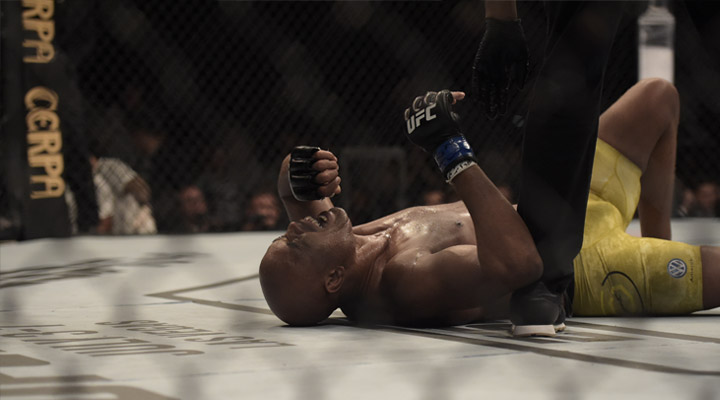 Sport: MMA (UFC)
Injury: Broken leg   
Date: December 29, 2013
Recovery Time: Over 5 years
Anderson Silva is a UFC legend who has had his fair share of trouble in the Octagon, but none more serious than the time his left snapped during an MMA fight for the middle weight champion. Then 38-year-old, Silva faced off Chris Weidman in December 2013. The outcome of this night was a double-whammy for Silva, who not only couldn't finish the title fight, but also suffered his first loss in over seven years. Both his lower tibia and fibula were fractured. Only hours later he was in surgery with a team inserting a titanium rod in his leg. He took over five years to recover and return as an older fighter in his 40s taking on opponents 20 years younger than he is.
12. Steve Moore
Sport: Ice hockey (NHL)
Injury: Three fractured vertebrae
Date: February 16, 2004
Recovery Time: Moore has never fully recovered
Steve Moore got mixed up with the wrong crowd in the ice-ring. With the heat of competition rising throughout the game between the Colorado Avalanche and the Vancouver Canucks, Moore continually improved the score for his team, picking quick scraps with the opposing team.
In one of these, Todd Bertuzzi, a Kanucks player, sucker-punched Moore in the back of the head that led to facial cuts, three fractured vertebrae and a concussion. Moore collapsed on the ice, immediately losing consciousness. Following the incident, Moore sued Bertuzzi for $68 million, but the case was later settled out of court for an undisclosed amount.
13. Richard Zednik
Sport: Ice hockey (NHL)
Injury: Cut to the throat
Date: February 10, 2008
Recovery Time: 1 year
Red Zednik is a now retired ice hockey winger who played for the Florida Panthers when he sustained a cut to the neck inflicted by teammate Olli Jokinen's skate. The cut surprised Zednik who immediately rushed to the bench where the team's medical staff was waiting. He was later treated in the team's locker room and transported to a hospital where he underwent surgery that same night. Zednik's injury didn't lead to a severed carotid artery as in the case of Clint Malarchuk, but he had nevertheless lost 5 units of blood that same night.
14. Willis McGahee
Sport: Football (NFL)
Injury: January 3, 2003
Date: Tears to the ACL, PCL, and MCL
Recovery Time: 6 months
The Miami Hurricanes suffered a huge blow when Willis McGahee was taken out by Will Allen who intercepted McGahee during a pass. The tackle to the knee would cost Willis a bit with the knee bending backwards, causing major tears across the soft tissue. The confusion of the situation took a while to settle with Allen initially cheering at his feat and even gesturing a throat-slashing motion with his finger. Yet, he didn't know that McGahee had just suffered a major injury so his glee while inappropriate wasn't the act of someone lacking empathy. But back to McGahee, even though the athlete had a $2.5 million insurance policy, he simply refused to collect. Rather, he took his recovery seriously enough and was later drafted by the Buffalo Bills, returning to professional football once again.
15. Wayne Shelford
Sport: Rugby
Injury: Torn scrotum
Date: 1986
Recovery Time: A week
Wayne Shelford is a retired rugby player who participated in one of the most epic clashes between nations with New Zealand taking on France in what was dubbed "The Battle of Nantes". During the clash he collided with a French player which led to scrotum tearing. But Shelford wouldn't back down. He requested medical attention asking the doctor to stitch the wound together so he could return to play. And he did, but his team suffered a defeat with 16-13 going the way of France.
16. Allan Ray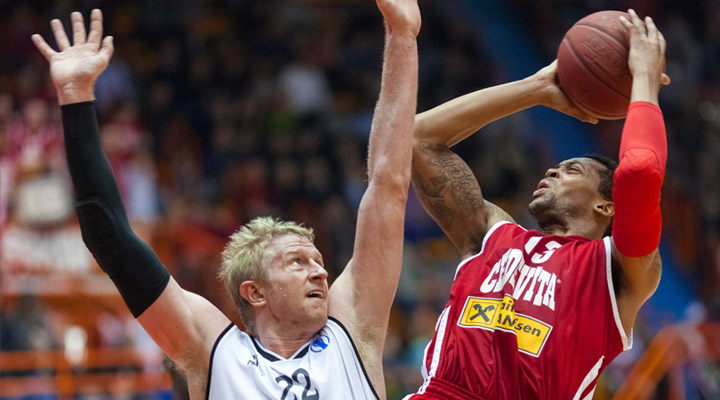 Sport: Basketball (NBA)
Injury: Eye injury
Date: October 15, 2006
Recovery Time: A week
Allan Ray was playing for the Villanova Wildcats versus the Pittsburgh Panthers when he got caught in the eye by Carl Krauser. Without realizing it, Krauser had placed his elbow in Ray's face, causing the eye to sort of "pop out of its socket," making the audience gasp. Yet, Ray's injury wasn't as serious as you might think and he actually made a speedy recovery with his vision returning back to normal in less than a week. He is still an active player in the Argentine Basketball League.
17. Borje Salming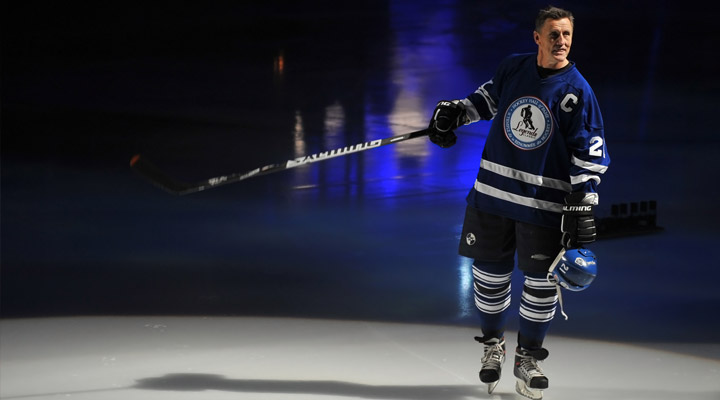 Sport: Ice hockey (NHL)
Injury: Cut to the face
Date: January 13, 1986
Recovery Time: A month
An insurmountable Swedish mountain, Borje Salming is one of the best defenders the Toronto Maple Leafs have ever head. His selflessness in the ring for his team won him the accolades of the public, but none other situation was more exemplary of his commitment to the franchise than the game versus the Detroit Red Wings back in 1986. During a collision with a Red offensive player, Gerard Gallant's skate slid across Salming's face leaving a deep cut which immediately caused major bleeding. Salming was rushed out of the field and given medical aid. He needed 250 stitches to just close the wound.
Thankfully, nothing vital was affected, but he did sport a rather hideous scar for a while before he underwent plastic surgery to fix most of it. Salming wasn't one to hold grudges and he even joined the Detroit Red Wings a few seasons after. He has rightfully earned his title, "The Swedish King".
18.Tyrone Prothro
Sport: College football (NCAA)
Injury: Broken tibia and fibula
Date: October 1, 2005
Recovery Time: Never recovered
Tyrone Prothro used to be a college football player who became famous playing for the University of Alabama. During his short career of an up-and-coming football player, Prothro became famous for his positioning and catching ability. Prothro just seemed to play a few moves ahead of other players, and often teammates, but during a game with the Florida Gators he was badly intercepted by a defender who went for his legs and caused a fracture to his tibia and fibula, stopping his career short before it ever began.
19. Bo Jackson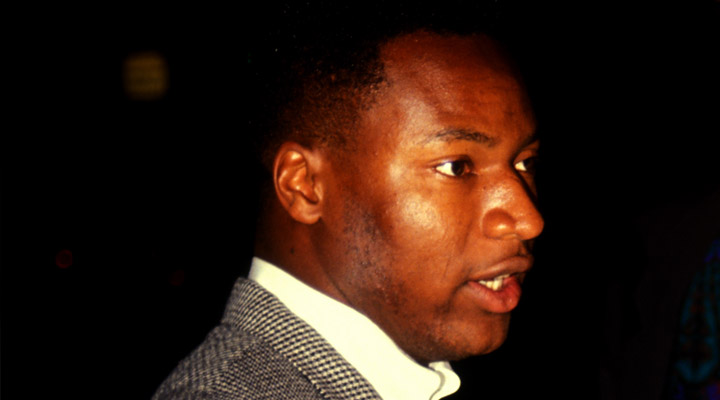 Sport: Football (NFL)
Injury: Fractured and dislocated hip, avascular necrosis  
Date: January 13, 1991
Recovery Time: Never recovered
Bo Jackson was a bit of a star of his own time. Now retired from both baseball and football, Jackson was a Kansas City Royals and Los Angeles Raiders player, combining both his love for baseball and American football. He is the only MLB player to ever have been invited to the NFL Pro Bowl game. However, during a game in 1991, Jackson fractured and dislocated his hip.
Upon admittance in hospitals, doctors discovered that the reason behind his injury was avascular necrosis, a condition that eats away at bones because of poor blood circulation. He then played a few more MLB seasons but finally retired at the age of 32.
20. Steve Yeager
Sport: Baseball (MLB)
Injury: Bat shrapnel to the throat
Date: September 6, 1976
Recovery Time: Not reported exactly
Steve Yeager suffered a bizarre bat fragment injury that could have cost him dearly. The Los Angeles Dodgers catcher was in the vicinity of Bill Russell whose bat had shattered, sending fragments flying around. One of those projectiles hit Yeager's windpipe piercing through his esophagus. The fragment didn't hit any of the major arteries, but it still required surgeons to remove the fragments. Similar to the other major accident in the MLB, the throat protectors were introduced to baseball. The accident took place on September 6, 1976, with Yeager taking a few months to reported.
21. Frank Gifford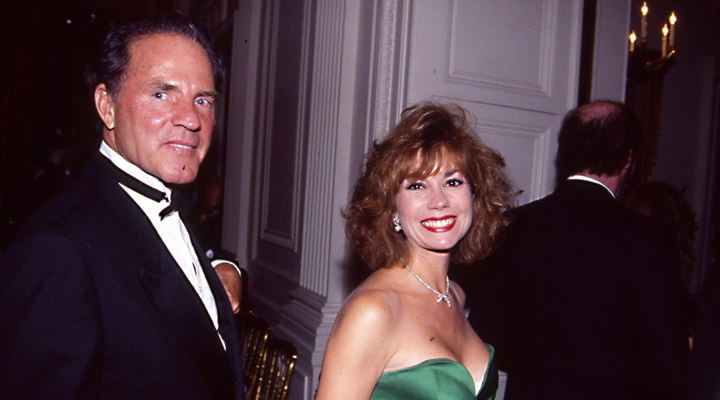 Sport: Football (NFL)
Injury: Head injury, spinal concussion
Date: 1960
Recovery Time: 2 years
For a player of the stature of Frank Gifford, a serious injury means a lot. Gifford has played 12 Hall of Fame seasons with the same franchise. He stayed faithful to the New York Giants and continued playing even after a serious head concussion in the ninth season with the team.
The accident took place back during the 1960 season when the Giants were facing off the Philadelphia Eagles. Eagles' Chuck Bednarik tried to tackle Gifford, but the tackle went wrong and Gifford ended hitting his head and hurting his back at the same time. He had to be carried away from the field on a stretcher.
22.Greg Oden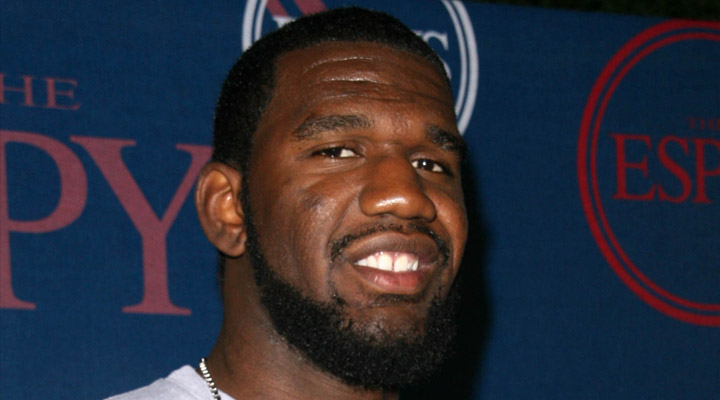 Sport: College basketball (NCAA)
Injury: Knee injury  
Date: 2006
Recovery Time: 1 year
Greg Oden made a quick appearance in the NCAA, winning the All-Big Ten honors as well as the collegiate organization's honors. He was remarkable in his brief appearance for Ohio State in 2006/2007 and was immediately drafted by the NBA's Portland Trail Blazers.
However, Oden had been suffering from a knee injury and he had to undergo several microfracture surgeries to recover his knee. That forced him to miss an entire season, but the Blazers still supported their young prospect, promising him a spot on the field when he was ready to come back.
Oden came back for the 2008/2009 season, pulling off a decent score, but his knee was giving him trouble even then. The Blazers finally decided to replace Oden in 2012. Then, Miami Heat came and the team extended Oden the courtesy of joining, but once again, the player struggled with his knee. Oden retired at 26, one of the youngest players to do so.
23. Eric Lindros
Sport: Ice hockey (NHL)
Injury: Head concussion
Date: May 26, 2016
Recovery Time: 1 year
Eric Lindros has an interesting relation with injuries. He suffered six concussions in his entire career. Known for his determined playstyle – and indeed a propensity to get knocked around in the ice ring a little too much perhaps – Lindros has also won numerous distinctions. During a game versus the New Jersey Devils back in May 26, 2016, he was hit by captain Scott Stevens who inflicted the sixth concussion in Lindros' career. Following the accident, Lindros had to skip the entire 2000/2001 season.
24. Andrew Luck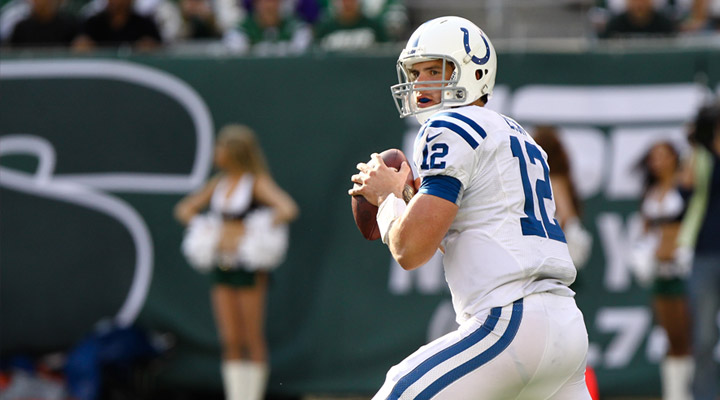 Sport: Football (NFL)
Injury: Shoulder injury
Date: 2015
Recovery Time: 1 year
Andrew Luck had a great time with the Indianapolis Colts. As it turned out, the player was precisely what the team needed to secure a number of outstanding performances. Luck was replacing Peyton Manning in the quarterback spot and naturally, a lot of people were pinning their hopes on him.
However, pushing himself too much, Luck sustained a shoulder injury at some point in 2015 which cost him the 2017/2018 NFL season as he had to undergo surgery.  Incidentally, the Colts didn't perform too well without Luck, but made it to the 2018/2019 playoffs after the player returned.
25. Rudy Tomjanovich
Sport: Basketball (NBA)
Injury: Shattered jaw
Date: December 9, 1977
Recovery Time: Half a season
There is really no safe body part when it come to sports. Even though the NBA is still a place where injuries do happen, they don't happen with as much severity as elsewhere. However, in the case of Ruby Tomjanovich, a shattered jaw back in 1977 did seem to be rather excessive.
The then Houston Rockets player was facing off with the Los Angeles Lakers. Things got heated and the Rockets' Kevin Kunnert picked a fight with Los Angeles' Kermit Washington. Tomjanovich rushed over to separate the pair, but an errant punch from Washington licked him straight in the face, breaking Tomjanovich's jaw, and causing him to miss the remainder of the 1977/78 season. Upon his return in the 1978/1979, he won the All-Star title once again.
---
Special Mention: Salim Sdiri
Sport: Long Jumping (Golden Gala IAAF Golden League)
Injury: Impaled by javelin
Date: July 13, 2007
Recovery Time: 3-6 months of rehabilitation