NFL Betting Sites There is little doubt that the football season is the biggest gambling season of them all and that the National Football League leads the way. Nothing brings in more action to the sportsbooks than an NFL Sunday. Week 1, Thanksgiving Day and the Super Bowl are three of the biggest gambling days […]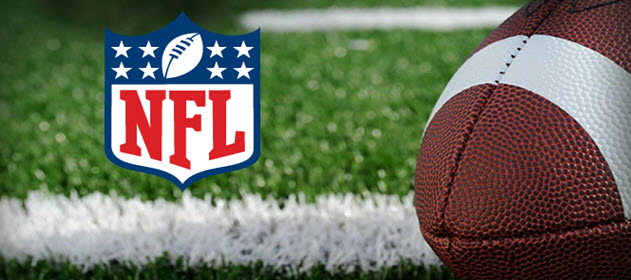 There is little doubt that the football season is the biggest gambling season of them all and that the National Football League leads the way. Nothing brings in more action to the sportsbooks than an NFL Sunday.
Week 1, Thanksgiving Day and the Super Bowl are three of the biggest gambling days of the year and that covers all sports, not just their own. There is plenty of action to go around and the internet has responded over the years and has hundreds of online sportsbooks available every day.
However, not all online sportsbooks are created equal and finding the right place to lay a wager can be as important as the wager itself. However, don't fret as we've done all the heavy lifting for you by compiling a list of all the elements important to an online sportsbook worth your time and action. Look for all of these factors before choosing the online sportsbook right for you.
Top 5 NFL Betting Sites
1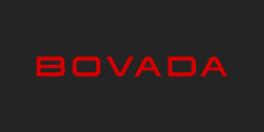 Bovada
Features
Established industry titan
Reliable payouts
All-inclusive immersive gambling
Exclusive Bonus
100% up to $250
2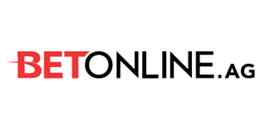 BetOnline.ag
Exclusive Bonus
50% up to $1000
3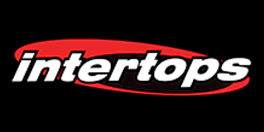 Intertops
Exclusive Bonus
100% up to $200
4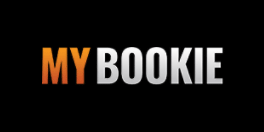 MyBookie
Exclusive Bonus
100% up to $1000
5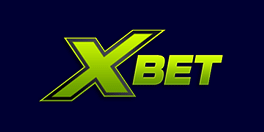 XBet
Exclusive Bonus
100% up to $300
Variety of Wagers
One of the reasons the NFL is so popular with sports gamblers is the wide variety of wagers they can play on any game. The sign of a good online sportsbook is one that makes as many wagers as possible available to play.
The moneyline, point spreads, and totals wagers are all industry standard and should be available. However, a site offering teasers, parlays, futures, and a multitude of props is really what you want to see. The more the merrier and the reason being is this ensures the NFL betting site and its oddsmakers are on the up and up.
A sportsbook limiting wagers is a sportsbook limiting its exposure. This means the sportsbook is cornering you into their wagers with their odds and that's not a good place for a gambler to be. Find the sites with hundreds of bets available for every game and you've found an honest online NFL betting site.
Bonus Programs
Every site will have bonus programs and they're a great way to pad your account with free money before you lay your first wager. Some programs are better than others but every site has them so never settle for the first online sportsbook you stumble upon simply because of the bonuses.
These days, the competition between online NFL sportsbooks is fierce so they're using their bonus programs to differentiate themselves from each other and the offers can be quite good. Welcome bonuses, refer-a-friend bonuses, and reload bonuses are the industry standard so you really want to be looking for more than just those.
Some NFL betting sportsbooks offer unique and innovative ideas which may work well for the type of NFL betting you like to do. Look for sites with NFL promotions or multiple football special offers. Some online sportsbooks even offer promotions on certain wagers such as parlays or teasers. Dig into the bonus programs as much as you can as you may find some real value for your specific type of action.
Rollover Rates
The drawback to the bonus programs are the rollover rates and finding the best will require some reading of the fine print. For example, let's say that you deposit $250 to an online NFL sportsbook that is offering a 50% Welcome matching bonus with a 5x rollover.
This means that you'll have $375 to wager with, however, you can't make a withdraw until you've place $1,875 [(250+125)x5] in wagers. As you can see, the rollovers add up quick so you want to find the lowest rollovers with the highest bonus.
NFL Betting Sites do not advertise their rollovers overtly so it takes some digging to find them. However, the homework is well worth your time as you can find a rollover rate which allows you to maximize your deposit and insure a timely cash out if need be.
Interface
It may seem like a minor detail but there's nothing better than an online sportsbook with a fresh looking interface. Just like the lobby on an expensive hotel, an NFL site's interface needs to look good to inspire some confidence with its customers.
A good, easy to use interface is key to a good NFL site. There should be plenty of wagers available and they should all be easy to find and use. Some sites have been around for thirty years and haven't updated their interface.
What does that tell us? What else haven't they updated for us? It's just a bad look for something relatively easy to fix. Plus, and this brings us to our next point, a good interface makes live betting much easier.
Live Betting
Live betting is the best innovation in online sportsbooks in years. No more missing the chance to get a wager in. No more not being happy with a spread. Live betting is available on most sites and is a must have. An online sportsbook without this option is not worth your time.
The technology behind live betting is still new so you will notice plenty of differences from book to book. The lines and spreads update and change quickly. What's available one moment is gone the next so it's important to have a quick and easy to use interface.
Finding a good point spread has never been easier so be sure the NFL betting site you choose has live betting so you don't miss out.
NFL Betting Guide
From its time of underground sports booking to football pools, betting on football has been around for many years. Officially in the 1960's, the Federal Government made it illegal to wager on football in every state, with the exception of Las Vegas, and if you wanted to wager on a football game, you would have to secretly place a wager with a back alley bookie.
Those days are in the past and now, football fans from all over can learn how to bet on football online and wager from the comforts of your own home using offshore sportsbooks. Betting on your favorite football game is fast and easy. We will explain in detail later on the steps on betting but placing a wager on a football game is now simpler than ever.
Four Steps to Start Betting on Football
The first thing you need to do prior to wagering on football is finding an offshore sportsbook and signing up for an account. There are hundreds, if not thousands of online offshore sportsbooks that you can wager from but we will caution you to be very careful with who you choose and do your homework prior to opening an account. Be sure you are going with a respected sportsbook that is considered one of the top football online sports betting sites.
The next step is signing up at the offshore sportsbook. Signing up at most sportsbooks are usually fast, easy and take only a few minutes. For the most part, online sportsbook cashiers are waiting to help with most of your online needs but ideally, you can set up an account by yourself by simply going on their site and filling out a few quick questions such as name, address, phone number, picking an account number and password. Its really that simple. You can literally sign up for at a sportsbook and be betting on football within minutes!
After you sign up, the next step is to deposit funds into your account. With most sportsbooks nowadays, you can use a credit card to get started or now, you can use Bitcoin. Bitcoin is the ideal form of making deposits and withdrawing funds because it is safe, private and secure.
The final step is to simply log on and place your football wagers. It is that easy! If you follow these 4 easy steps, you will be wagering on football in less than 10 minutes!
Top Offshore Football Sites
We can't emphasize enough the importance of finding the right online sportsbook for betting football. As we said earlier, there are hundreds, if not thousands of online sportsbooks that you can play on but the credibility of each one is different. Nothing is worse than wagering on a play, winning a significant amount of money and finding out that the offshore online sportsbook has a bad reputation with payouts and the 48 hour payout, in reality takes you no less than 30 days to receive. This is why it is of utmost importance to make sure you find and play sportsbooks that are respected in the community and those that are considered quality sportsbooks.
Below, we will list our top four online sportsbooks for betting on football. There are many other sportsbooks that we recommend for other sports but for strictly betting on football, we find that these are the best!
Types of Football Bets
As with any sport, betting on a football game isn't just picking a team and placing a certain amount of money on them. There are several different options for bets that you can play on football. Below, we will list some available options for betting on football at any of the various online sportsbooks.
Spread – Spread Betting is defined as any type of bet where the wagering is based on winning by or with a specific number instead of the actual outcome.
Totals – Total Bets are the over/under bets that you can wager on a football game. You can usually play the basic total bets or you can also play team total bets. In the basic total bets, you combine both teams scores to determine a win or loss of the bet. For a team total wager, you are only relying on that one specific team to go over or under that specific number.
MoneyLine – Moneyline wagering is simply a basic wager on a specific team to win a game. There is no point spread and your team just needs to win the game.
Parlays – A parlay bet is a combination of two or more bets placed together at a specific odd that is usually more beneficial than playing a straight spread wager. Both teams must win for you to gain the advantage of the odds.
Teasers – A teaser in football is a combination of two or more teams where you adjust the point spread up or down on your teams and/or a total to go up or down on all teams. For example, a 3 team teaser would move the line 10 points either up or down to make your point spread lower.
Pleasers – A pleaser bet is very similar to a teaser bet with the difference being the line moves in favor of the sportsbook but at a higher odds or return on investment for the bettor.
NFL Betting Odds & Lines
The odds of the football games are usually released one week prior to the game, with the exception of some of the bigger games such as the Super Bowl, NCAA Bowl Games and the Grey Cup.
Live Betting on Football
One of the newest ways of betting on football is with Live Betting. Live Betting is exactly what it sounds like, it is live up to the minute wagering while the game is in progress. Some people refer to Live Betting as In-Game Betting. The bottom line it is wagering that you can place at anytime during the game at adjusted point spreads.
Live Betting is available at many of the online sportsbooks. The two sportsbooks that we recommend for Live Betting are Bookmaker and Bovada. Both of these online sportsbooks have dedicated servers and web pages focused on Live Betting. With many online sportsbooks, the live betting portion of the website is found in the normal area of that particular sport. The issue arises when large amounts of players begin wagering at one time, slowing down that particular page and forcing reloads. With the dedicated web pages, the site refreshes and prevents lag time, making your betting process much smoother and without interruption.
Football Betting Strategy
No matter what sport you bet on, finding a strategy that works is very important if you want to sustain a profitable bankroll and maintain a decent return on your investment. Once you figure out what works for you and your style of betting, you will start making the sport of betting football more of a investment than simply a hobby. Below are 3 strategies that we recommend using while betting football.
Proportional Betting – The best NFL betting strategy for making money is proportional betting. With proportional betting, you risk a certain percentage of your football bankroll balance. For example, if your magic number is 10% and you have $1000 in your bankroll, then each wager would be $100.00. If that bet wins, the next bet would be the $100.00 plus the 10% making the total bet $110.00.
Fixed Betting Strategy – The Fixed Betting Strategy is exactly what it says. It is a fixed amount that doesn't change. This way is a good way to extend your bankroll but it takes longer to win as much as you would in proportional betting.
Martingale Betting Strategy – This is a great way to wager if you have a large bankroll but most people won't have those large bankrolls that allow them the flexibility to take advantage of this theory. With the Martingale System, you basically double your bet after every loss so that when you win, you immediately recoup your losses.
3 Advanced NFL Betting Tips
Some of the most advanced NFL betting tips that we feel is the most important to your success are found in this section of this football betting guide. These tips are suggestions from experiences from within. They are not the end all, be all, but rather some advanced suggestions on what has worked for many of the experts within the industry.
Football Bankroll Management – The single most important part of betting on football is managing your bankroll. Far too often people start out betting a particular amount but once they start winning, the wagered amount increases. That is one of the biggest mistakes gamblers around the world make, each and every day. Instead, maintain a unit amount and bet that amount for each unit play that you like. Figure an amount that you are comfortable wagering on each unit, then decide how big of a unit that individual play will be. Many experts in the industry use a 5 unit theory, with a 1 unit play being the lowest and a 5 unit play being their best play of the day. If you make a unit equal to $100.00, than a 5 unit play would cost you $500.00, compared to a much smaller 1 unit play being a $100.00 play. No matter how much you start winning, stick to your system and be responsible with your wager placement.
Shop For Lines – The second best tip we can share with you is to shop for your best lines over numerous online sportsbooks. You can look at 10 different online sportsbooks and end up with 10 different spreads or moneyline odds so be sure to check out all available options and choose the one that best fits your wager. If you are playing an underdog, look for who is getting the most points and if you're betting a favorite, see if you can get a smaller line.
Never Bet With Your Heart, You'll Get A Broken Heart And Broken Wallet – This is one of the best items to keep in mind when placing wagers. Far too often, people bet their favorite or hometown team simply because they will be watching the game and want to put a few bucks on the game. That is the biggest mistake because let's face it, no one wants to bet against their home team or their favorite team. Rule of thumb for betting football is never bet for or against your favorite or home town team so you never have to place a wager on a bad play!
NFL Betting Picks
Football handicapping websites are one of the most utilized sources gamblers use for finding out betting picks and information. It is highly recommended that you avoid any website that claims to "Guarantee" their plays or call their plays "Play of the Year".
Before you sign up for any free betting service or paid betting service, make sure you do your due diligence and study the website and the plays they are giving. If a website is only winning 2 out of 4 plays, are they really worth playing on a weekly basis? Find a website that you can use as a building block of information that will provide you with quality plays each and every week.
Mobile Betting
In this day in age, everyone has a cellular phone that they use for everyday living. We track our bills, check calendars, store photos and use it as a main form of communication for talking, sending text messages and checking email. Another thing that our cell phones do is make it easy to wager online using a mobile device. Several of the online sportsbooks now offer apps and the ability to wager online using a mobile device.
This makes betting football available not only when you are in front of your computer at your house, but pretty much wherever you are at anytime. The two top online sportsbooks that we recommend for mobile betting are MyBookie and Bovada. Both of these online sportsbooks allow you to bet from anywhere and anytime!
The Season
The Season for Football basically runs during the fall and winter months. The NFL and NCAA College Football Seasons both start near the end of August to the beginning of September with the seasons running into January-February. The Super Bowl is usually held around the first Sunday of February.
The NFL games are normally played on Sunday but they also have games on Monday night and Thursday Night. NCAA games are now held nearly every day of the week depending on the conference. The games are mainly played on Saturday but games can also be found on Tuesday, Wednesday, Thursday and Friday.
Football Leagues to Bet On
There are several different leagues in which you can wager on with Football. First and most well known is the NFL. The NFL has been around since 1920, when it was part of the American Professional Football Association or the APFA. They were originally 10 teams from four states that made up the league. Now, the NFL has grown into one of the most profitable sports organizations in the world and is now compiled of 32 teams, split between two conferences, the NFC and the AFC, and spanning all over the US.
The NCAA is another league in which you can wager on football. The NFL is limited to 32 teams but with the NCAA, there are 128 schools in which you can wager on in Division I NCAA College Football.
The Canadian Football League spans from mid June until November each year. There are only 9 teams in the Canadian Football League, so following and tracking each team is somewhat easier.
Biggest Events to Bet On
Depending on what league you are playing, the biggest events to bet on consist of the NFL's Super Bowl, NCAA College Football Playoff for the National Championship and the grey Cup in Canadian Football.
In the NFL, the first week of the playoffs kicks off with the Wild Card games. The Wild Card games usually take place in the first week of January. The Wild Card games are followed up by the Divisional Round, which is followed by the Conference Championship and then the Super Bowl.
The Super Bowl is routinely one of the largest events over the year to not only watch, but also to bet on. The online sportsbooks offer a wider variety of items to wager on during the Super Bowl in addition to your normal flat wagers, parlays, teasers and moneyline. In addition to those regular bets, you also have the fun and entertaining prop bets. The prop bets make the game entertaining from the very beginning to the final whistle! You can wager on the color of gatorade, how long the National Anthem will be, who will score the first touchdown, who will kick the last field goal and many additional items. Usually, there are close to 500 props to play during this fun time of year!
The NCAA College Football Playoff is fairly new, with the current outline only being around for 1 season. Last year, 2016-2017 season, was the first time the NCAA implemented the new College Football Playoff to determine the National Champion.
The playoffs will consist of 4 teams being selected to play in the final 2 College Bowl games, with the winner of those two games meeting in the final contest to determine the National Champion.
Finally, the Grey Cup is the championship for the Canadian Football League and also is the name of the Trophy that is awarded to the winner of the Canadian Football Champion. The Grey Cup has been around longer than the NFL and the National Championship, being awarded out initially in 1909! The Grey Cup is held annually on the final Sunday in November between the two top teams in the Canadian Football League.