The start of NFL football in the gambling world is known world as "high season" for a reason. The NFL is one of the most wagered on leagues in the world. With that in mind, every sportsbook offers some form of NFL betting option. Before making the decision to sign up for account there a […]
14 minutes read time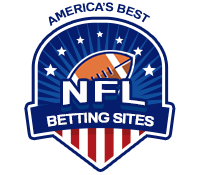 The start of NFL football in the gambling world is known world as "high season" for a reason. The NFL is one of the most wagered on leagues in the world. With that in mind, every sportsbook offers some form of NFL betting option.
Before making the decision to sign up for account there a few things one should keep in mind when trying to choose where to play. You will need to ask yourself a few questions starting with what kind of a player you are. For example, if you're looking to make one deposit and play for as long as you can with that money, you might want to choose a sportsbook that offers you a great sign up and re-load bonuses.
Here are our top online sports betting sites for football:
Top NFL Betting Sites
1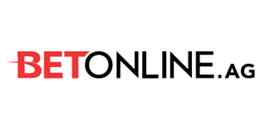 BetOnline
Features
Very generous bonus payment system
Bonus codes for every major event
Mobile compatible and accessible
Payout Speed 1-4 days
Exclusive Bonus 50% up to $1000
2
Bovada
Exclusive Bonus 50% up to $750
3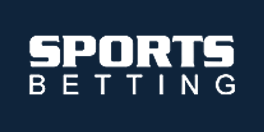 SportsBetting.ag
Exclusive Bonus 50% up to $1000
4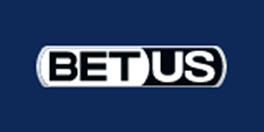 BetUS
Exclusive Bonus 125% up to $3125
By contrast, if you want to deposit and withdraw on a weekly basis during the course of the sixteen-week regular season and then the playoffs, then bonuses aren't as important. In this case what you would be looking for are sportsbooks that have a variety of deposit and payout options. Not every sportsbook is created equal and some might payout in 24 hours to payout while others may take 7-10 days.
As an online bettor, it is wise to do your research before making that initial deposit. Few things are more frustrating than finding out you can't manage your account the way you envisioned because you didn't ask the right questions before signing up. Finding a sportsbook with great customer service support is something that will make your overall experience that much more enjoyable.
Types of Football Wagers
If you are a beginner, there are more than enough betting options with all of the industry standard (offered by everyone) bets available. Every sportsbook you find will have the following wagers available:
Spread – Is the number (amount of points) chosen by odds makers that the stronger team (the Favorite) is required to beat the weaker team (the Underdog) by. If you choose to wager on the Favorite, they must win the game by a number higher than the spread. If you wager on the Underdog, if they win you win. However, the benefit of picking the Underdog is that if they lose, you can still win your wager as long as they don't lose by more than the spread.
Totals – When wagering on Totals, you have two options; betting Over or Under. The Total is the amount of points odds makers believe both teams will combine to score at the end of the game. You can choose to wager over or under than predetermined amount.
Money Line – A Money Line wager does not involve a Spread. When you make a wager on the Money Line, all you need is for the team to win for you to win your wager. The reason the Money Line is not as popular with NFL bettors is because of the high scores in football. For that reason, the price of a Money Line wager can often times be as high as 5-10 times the price of a Spread bet. In sports with much lower scoring (Baseball, Hockey, Soccer) the Money Line price is very similar to the Spread price.
Parlays – Parlays are wagers involving two or more teams played on a single bet. The fact that you are risking more (you are relying on several outcomes instead of just one game) parlays pay more. The smallest parlay would of course be a 2 team parlay which pays 2.6 to 1 (bet $100 on a 2 team parlay and win $260). The more teams in your parlay the higher the payout. Spreads, Money Lines and Totals can all be wagered in a parlay.
Teasers – A teaser is similar to a parlay in the sense that it requires 2 or more teams but the odds and the payouts are lower than a parlay. In terms of the odds, a parlay gives you a set number in your favor and it applies it to the odds that are made available by your sporstbook. That is the reason Teasers payout less than Parlays. By getting points in your favor on the Spread (Teaser bets lower the Spread for you) you are taking less risk than a parlay, thus the lower payout amount.
Al of these options might seem overwhelming to someone new to NFL wagering but it is actually straight forward. Although earlier we recommended that you stick to these standard wagers when getting started, due to the fact that these standard bets are very basic, at some point you will want to broaden your horizons. One benefit of NFL gambling sites offering a lot of variety is with more choice, the better your chance are of coming out a winner. As you gain experience, you will find that sometimes a game you wanted to wager on isn't offering you a line (Spread, Money Line or Total) that you like. That's where the second type of wager known as a Prop Bet comes in handy.
Prop Bets Give You So Many More Wagering Options
A prop bet is a wager that is separate from the Spread, Money Line or Total. A Prop Bet involves a portion of the game, not the final outcome. The perfect example of a Prop Bet that you will find at one of the good NFL football betting sites is;
"Will player X (Insert the name of your favorite QB) pass for 300 yards."
In this case you would pick the Over or the Under. Most prop bets on NFL gambling sites involve the skill position players (Quarterbacks, Running Backs and Wide Receivers) and whether or not they will get over or under a certain number of yards accumulated, catches made or turnovers committed.
The beauty of Prop Bets is that they aren't limited to the Over/Under option. What you will find with the top NFL betting sites are props that involve specific situations that the average fan might not even think of.
Here are a few more examples:
First team to score a touchdown
First team to score (touchdown, field goal or safety)
Will Team X win by 3-5 points, 7-10, 10-13 etc…
To be clear, we are only scratching the surface here with the Prop Bet options. For the sake of simplicity, we have chosen the most common examples, however the best NFL betting sites in the industry will have so many options for Prop Bets that you are guaranteed to find a wager that makes you comfortable.
Of all the reasons people choose to wager with online NFL gambling sites is the abundance of choice. It's only logical that with more options to wager on in an individual contest, the better chance you have of finding bet that you are confident of winning.
When looking to sign up for an account to begin your NFL betting journey, you should stay away from sportsbooks that lack Prop Bets. Even if you never make a single Prop Bet, a site that doesn't even offer them is most likely not the best place to play. All of the top NFL gambling sites will offer more prop bets than you can think of which is a clear sign of a reputable company.
Bonuses and Rollovers
We touched on this briefly but it is worth mentioning again. Before you agree to take a bonus, be sure that it makes sense for the type of player you are. In the beginning you might still be figuring that out which is why we suggest that you be wary of taking bonuses.
If you don't plan on cashing out until you've reached a predetermined amount of money or a certain time has passed, then you should think about taking a bonus. The reason being is that if you are planning for playing for an extended period of time, you have a better chance to meet the rollover. The most important thing to consider is the amount of Rollover associated with whatever bonus you are being offered.
What needs to be understood is that it is in every sportsbook's best interest that you take a bonus. The reason for that is all bonuses come with a certain amount of rollover. What Rollover actually means is the amount of action (money that you must risk) before you can cash out. The money you risk has to be your own. In other words, the action that you put up with the bonus money will not count towards that rollover.
So if for example, lets say a company is offering you a deposit bonus of 50% with a 6-time rollover. If you deposit $100, you will be required to produce $900 in action (deposit amount plus the bonus received multiplied by the rollover). While this might seem like a lot of, remember that if you plan on playing for the season, you will most likely meet that rollover amount anyway. That's why as we mentioned earlier, you should think about what your plans are as a player (are you cashing out frequently versus every few months) before you put yourself in a situation that is not to your liking.
We always recommend contacting the customer service department of whatever site you choose to sign up for an account with. This is another way for you to know if you're dealing with one of the top NFL betting sites or not. If you can't get someone on the phone that can answer questions about the bonus structure and Rollover, then you should beware.
Live Betting for NFL
Not every website that offers NFL betting will have this option. In a lot of instances, sportsbooks will only offer Live Betting for featured NFL games (Sunday, Monday and Thursday night games).
This is a little different than the advice we gave in regards to prop bets. Just because a sportsbook doesn't offer live betting for every game does not make them less reputable. If they don't offer it at all then you should maybe ask as to why but for the most part if they offer it in some capacity, that's good enough.
What we do advise is that you log into your account and watch how the lines move in relation to the game you're watching. Making a Live Wager can be tricky for the simple fact that the lines offered constantly change depending on what's happening in the game. While NFL Live Betting isn't as hectic as the NBA (basketball is more of a back and forth game while football has stoppages after every play) it is still difficult. That being said, it would be wise to do your homework for at least a full game or half to get the hand of it.
NFL Betting Strategy
These tips apply to wagering in general but especially NFL betting and we are sharing them with you to help you get the best possible experience on your wagering journey.
Proportional Betting– This piece of advise is one that inexperienced gamblers have the hardest time following. When wagering, you should try to bet only a certain percentage of your bankroll (the amount of money you have available to bet in your account). The reason we recommend this is simple; it will stop you from "chasing". What happens to a lot of new gamblers is they lose a $100 bet they risk double on the next one. That is a form of chasing. If you have a huge bankroll, then it's possible that it could work for you but the reality is, it's a losing strategy. If you stick to a percentage, you will get way more wagers from your initial deposit than with any other strategy. We recommend somewhere from 5-10% of your bankroll.
Be careful with historical data- This is a tip that you will understand more with experience. In the NFL more than most other sports, historical data is used to analyze an upcoming game. What happens way too often unfortunately is roster turnover is not taken into account. Sure team X may have lost the last 4 times they went to play at team Y's stadium. That should definitely be taken into account when making your choice. The thing is if team X is coming in with a new roster or coach, then how much is that historical data really worth? We aren't telling you to ignore past results but you must use context when evaluating historical data.
Playing conditions and time zone- Teams that play on the west coast usually play at 4-4:30 pm eastern standard time (1-1:30 pm pacific time). When they have to travel east to play on the road, they have to play 3 to 3:30 hours earlier than their bodies are used to. This might not seem like a big deal from the outside looking in but it is. It is a fact that teams from the west coast struggle with playing at an earlier time out east.
That brings us to the issues with the weather. Teams that play in the northern east coast and the Midwest have to deal with cold and sometimes snow. Common sense tells you that teams that play and practice in warm weather tend to struggle in the cold. The New England Patriots home field advantage late in the season when the state of Massachusetts is frozen has certainly helped them win their fair share of playoff games.
What happened last week doesn't always carry over- This is another trap that NFL bettors fall into. It's similar to our advice concerning historical data. Just because you saw a team put up huge points last week doesn't mean that's what will happen in the next game. More than any other league in the world, the NFL is based on matchups. You have to look at each NFL team's offenses and defenses in their respective units. What we mean by that is an offense has four "units"; the quarterbacks, offensive line, running backs and finally wide receivers.
A defense also has units minus one because they don't have a quarterback. The defense has a secondary, defensive line and linebackers. From week to week, you should be evaluating how each unit matches up with their counterparts. Does Team X have great wide receivers? If so how is Team Y's secondary? How does Team X's QB perform against a team with a great pass rush?
Again this comes with experience but the underlining point is that you need to treat every game as it's own individual contest. You would only apply what happened from a previous game to the current contest if you can find similarities.
If you see that a team that would like to wager on had trouble stopping the run last week and this week they play a team with an even better running game, clearly that's something to pay attention to.
Other Football Leagues to Wager On
The advice we offer here focuses mainly on NFL betting. These tips can be applied to college as well but only if you follow college football. If you assume that the same advice works for college because "football is football", you would be mistaken.
We say this because while college football is similar, it is not the same as the NFL. Some of the rules are different not to mention these are kids representing schools not professionals earning a paycheck. These tips are intended to help you make the best possible decision when making a wager. With that in mind if you are a college football fan, you will have a clear understanding of these differences with the NFL and apply the tips accordingly.
Besides the NFL, most of the top NFL betting sites will have other football leagues that you can wager on. We've already mentioned college football but there is also the Canadian Football League. Their season starts earlier than the NFL and the rosters consist of a lot of former college players that didn't quite find their place in the NFL.