The National Basketball Association (NBA) is one of the most popular leagues in the world and as such there are a lot of options when it comes to NBA betting. A person with good knowledge of the NBA can make big profits if they can find the right NBA online betting website. That, combined with […]
11 minutes read time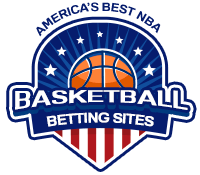 The National Basketball Association (NBA) is one of the most popular leagues in the world and as such there are a lot of options when it comes to NBA betting. A person with good knowledge of the NBA can make big profits if they can find the right NBA online betting website.
That, combined with a solid welcome bonus and you're far on your way to giving yourself the best value for money before making your bets. We are here to help guide you on your path to finding a home so you can get in on all of the action.
Here are our top online sports betting sites for basketball:
Top NBA Betting Sites
1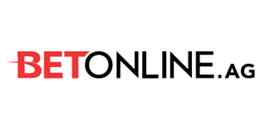 BetOnline
Features
Very generous bonus payment system
Bonus codes for every major event
Mobile compatible and accessible
Payout Speed 1-4 days
Exclusive Bonus 50% up to $1000
2
Bovada
Exclusive Bonus 50% up to $750
3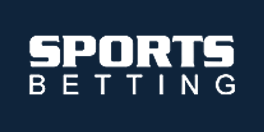 SportsBetting.ag
Exclusive Bonus 50% up to $1000
4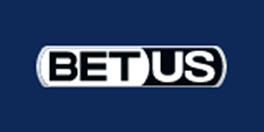 BetUS
Exclusive Bonus 125% up to $3125
Types of Basketball Bets
These wagers are considered industry standard so we will go over them thoroughly to help you understand what type of wager works best for you:
Spread – Is the number (amount of points) chosen by odds makers that the stronger team (the Favorite) is required to beat the weaker team by (the Underdog). If you choose to wager on the Favorite, they must win the game by a number higher than the spread. If you wager on the Underdog, if they win you win. However, the benefit of picking the Underdog is that if they lose, you can still win your wager as long as they don't lose by more than the spread.Totals – When wagering on Totals, you have two options; betting Over or Under. The Total is the amount of points odds makers believe both teams will score combined at the end of the game. You can choose to wager over or under than predetermined amount.
Money Line – A Money Line wager does not involve a Spread. When you make a wager on the Money Line, all you need is for the team to win for you to win your wager. The reason the Money Line is not as popular with NBA bettors is because of the high scores in basketball. For that reason, the price of a Money Line wager can often times be as high as 5-10 times the price of a Spread bet. In sports with much lower scoring (Baseball, Hockey, Soccer) the Money Line price is very similar to the Spread price.
Parlays – Parlays are two or more teams played on a single wager. The fact that you are risking more (you are relying on several outcomes instead of just one game) parlays pay more. The smallest parlay would of course be a 2 team parlay which pays 2.6 to 1 (bet $100 on a 2 team parlay and win $260). The more teams in your parlay the higher the payout. Spreads, Money Lines and Totals can all be wagered in a parlay.
Teasers – A teaser is similar to a parlay in the sense that it requires 2 or more teams but the odds and the payouts are lower than a parlay. In terms of the odds, a parlay gives you a set number in your favor and it applies it to the odds that are made available by your sporstbook. That is the reason Teasers payout less than Parlays. By getting points in your favor on the Spread (Teaser bets lower the Spread for you) you are taking less risk than a parlay, thus the lower payout amount.
Pleasers – Pleaser bets are the opposite of Teasers. In a Pleaser, you are taking less points (making the Spread even worse than what the site is offering) and in return you are getting paid more than a Teaser because your risk is greater.
If all of this seems a bit confusing, not to worry, the website you choose to do business with has much more detailed explanations with examples. If that isn't enough, you should be able to call in to have someone walk you through the process. We recommend that you stick to wagers that you understand until you get the hang of it before becoming more adventurous.
Variety of Bets
The popularity of NBA betting is helped by the number of games played by each team (82) along with the seemingly endless wagering options. Money line, point spreads, and totals wagers are all industry standard (offered by everyone) and should always be available.
What you're looking for when choosing online NBA betting sites are betting options that go beyond industry standard. Remember most sites will offer lines for all of the biggest leagues in the world regardless of sport. The bonus of finding online NBA betting sites with more wagering options than what is considered industry standard is that you can feel comfortable that you are getting the best available lines.
Prop Bets Give You So Many More Wagering Options
A prop bet is a wager that is separate from the Spread, Money Line or Total. A Prop Bet involves a portion of the game, not the final outcome. The perfect example of a Prop Bet that you will find at one of the good NBA betting sites is;
"Will Player X score 20 points". Your choices are over or under the amount.
The beauty of Prop Bets is that they aren't limited to the Over/Under option. What you will find with the top NBA betting sites are props that involve specific situations that the average fan might not even think of.
NBA Prop Bets can involve anything from points, rebounds, assists, steals, blocks and turnovers. The thing that give Prop Bets their variety is that it does not have to involve the outcome of the game. Prop Bets can also involve specific portions of the game that don't involve an individual player.
Some examples of this are:
Wagers on halves and totals
Will Team X or Team Y score the most point in a specific quarter
Margin of victory (Will the team you wagered on win by 3-5 points, 7-10 etc.)
These are just a few of the many examples of additional wagering options that you should be looking for when choosing an NBA online betting site. The more choices you have the more chance you will find a bet that you are comfortable making. There's nothing worse than looking for action on a game and coming across a game line that you don't like. With these additional options, you are less likely to make a wager that you are not comfortable with.
Bonus Programs
If you are looking to receive a bonus when you sign up for an account, make sure you understand what the "rollover" is. In simple terms, the "rollover" is the amount of money you have to risk in wagers (the money risk must be your own not the bonus money) before you can cash out. The purpose of the "rollover" is to protect the sportsbooks from customers that may just take the bonus, risk only that amount (in other words never spend their own money) and then try to cash that out.
These sportsbooks use their bonus programs to differentiate themselves from each other and the offers are worth at least taking a look at. Welcome bonuses, refer-a-friend bonuses, and reload bonuses are the industry standard but if you come across a bonus that is directly related to the NBA, you should get as much information as possible.
Look for sites with promotions specific to the NBA. Make sure to do your research when looking for bonuses and if you do pick one, make sure it makes sense for the plans you have for your account.
Rollovers
The best example of how a bonus would not make sense for you is if it requires more action than you intended on playing. If you deposit $100 and you get a 50% bonus with a 6-time rollover, that means that you are required to risk $900 (deposit amount + bonus amount multiplied by the rollover amount) of your own cash. If you only had the intention of betting on a few games then cashing out your winnings, clearly this bonus is not for you. This is why we insist that you do your homework before accepting any bonus.
Live Betting
With the fast-paced nature of NBA basketball, live betting has become a favorite of the online community. Before making an NBA live bet, we recommend that you log into your account and look at the live bet lines being offered during the course of a game. We do not recommend making a live bet for the first time without doing this because the lines in basketball change so frequently according to time and score. You might only need one half or one quarter of a game to get the hang of it but try to really understand how the lines move before making your bet.
Steps to Start Betting on Basketball
Follow the previous steps we've outline for you here and you'll be on the right path. If the sites that you are looking at have a call center, we recommend contacting them to find out what type of customer service they have. Of course you can sign up online without calling anybody but these customer service representatives are trained to give you information that generally falls under the FAQ (Frequently Asked Questions) of a site. Not only can they answer questions that you might not have thought of, they can generally assist you with your deposit needs as well. If you choose not to call in, then it's up to you to review the website as thoroughly as possible.
If you have chosen to not call in and speak to a customer service rep, be sure to review their deposit and payout options before proceeding. Of course you will need to make sure your method of depositing is accepted but also you'll need to know what is required of you before you cash out. Once you have decided on a site that fits your NBA betting needs, you should go ahead and sign up.
Now that you've completed the sign up and deposit process, you're ready to wager on all of your favorite NBA action.
Advanced NBA Betting Tips
These tips will help once you have more wagering experience. They can also be applied immediately but as with anything labeled "advanced", trial and error will be your best teacher.
Avoid Small Dogs, Play Money line – Many times, we see people that will come in and take a very small underdog that is getting 1 or 2 points in a basketball game. When this happens, almost always, the odds on the Money Line will be better than the return on your money with the Underdog play. Take the risk, play the Money Line and get the better odds and more valuable return on investment.
Be careful of big lines involving home favorites – In 2018, 23 of the 30 NBA teams had winning records at home. Only 16 teams make the playoffs so even bad teams win most of the time at home. The misleading part is that this does not take their record against the Spread into account.
For that reason, you need to be careful of big spreads for the home teams. In 2018, only 13 teams in the NBA covered the spread as home favorites more than 50% of the time. Only 3 teams covered as home favorites more than 60% of the time and one of them (Sacramento Kings) didn't even make the playoffs. If you do your homework, you will find a lot of value on road team against the Spread.
Check the schedule for fatigue – Although the NBA has done their best to limit the amount of back to backs (teams playing on consecutive nights), you will still find a lot of situations where a team is coming off of 3 games in the last 5 days is playing a team that has only played maybe once or twice in that same span. This is a little bit trickier because it usually applies to teams that are anywhere from average to bad. Good teams usually play well regardless of circumstance so what you are looking for are trends.
Biggest Events to Bet On
The NBA regular season generally runs from late October until mid April when the playoffs start. Of course you can wager on the playoffs as well which run until mid to late June. If you would like to bet on other basketball leagues besides the NBA, most major gambling sites should have you covered. If you've followed the advice we've laid out for you here, your site of choice should also offer other options. All of the NBA betting sites will also offer college basketball. The NCAA tournament also known as "March Madness" is a huge event in the wagering world. If the book you are looking at doesn't offer NCAA basketball, you should be wary of that because it is for the most part industry standard. Other sites will also offer, WNBA and some of the big European leagues as well. These two aren't exactly what you would call industry standard and will be offered on a case by case basis. If these leagues do interest you, that should be taken into consideration when opening an account.