College basketball is always full of action and it is a game that presents fans with what feels like unlimited betting options. With so many games on a nightly basis, major networks have featured games between some of the country's best programs. As for the sport itself, the basketball played at the college level is […]
13 minutes read time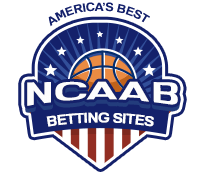 College basketball is always full of action and it is a game that presents fans with what feels like unlimited betting options. With so many games on a nightly basis, major networks have featured games between some of the country's best programs. As for the sport itself, the basketball played at the college level is different than that of its professional counterpart, the NBA. Most of the players that you watch in college basketball will not play professionally which makes things that much more interesting.
Here are our top online sports betting sites for college basketball:
Top College Basketball Betting Sites
1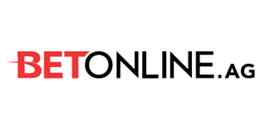 BetOnline
Features
Very generous bonus payment system
Bonus codes for every major event
Mobile compatible and accessible
Payout Speed 1-4 days
Exclusive Bonus 50% up to $1000
2
Bovada
Exclusive Bonus 50% up to $750
3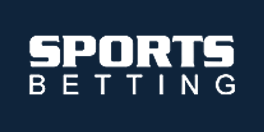 SportsBetting.ag
Exclusive Bonus 50% up to $1000
4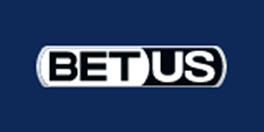 BetUS
Exclusive Bonus 125% up to $3125
The gulf in talent between certain schools can make handicapping college basketball difficult at times. That is the main difference between wagering on college and the NBA. As bad as some NBA franchises are, the point spreads don't usually reach double digits very often. In college basketball, understanding styles, player experience and of course coaching will help you make better decisions when you are faced with a spread of over 20 points. You are unlikely to ever see a -20 spread in the NBA while in college, top 25 teams will get a few of those games a season.
We will also touch on March Madness, which is the tournament that marks the official end to the college basketball season. As far as events go, the start of March Madness is one of the most anticipated dates on the sports calendar, even for casual fans.
The college season is a long one so we will make sure to cover the differences between the early season schedule and conference league play and tournaments.
College Basketball Has Hundreds of Division 1 Teams
There are currently 347 teams in 32 conferences that compete in Division 1 of college basketball. With that in mind, the popularity of college basketball reaches all four corners of the U.S. There are several states without a professional basketball team. Those states tend to have college programs that get the type of support that makes handicapping the sport that much more difficult.
Even some states that do have professional basketball teams support their college programs more. North Carolina is the perfect example. There are too many Division 1 schools in the state to list but the two most popular are Duke and North Carolina. While the NBA's Charlotte Hornets have been around for a long time, they will never enjoy the same level of popularity that those two college programs enjoy. That unique relationship is part of what makes college basketball so special.
The Power Conferences and the Top 25
To understand college sports, you need to pay close attention to the structure of the sport. There are power conferences and then there's everyone else. There's the ACC, Big Ten, Big 12, SEC and the PAC-12. Those conferences have the schools with the biggest number of students, generate the most money, have countless amounts of alumni and generally play on TV more than every other conference combined.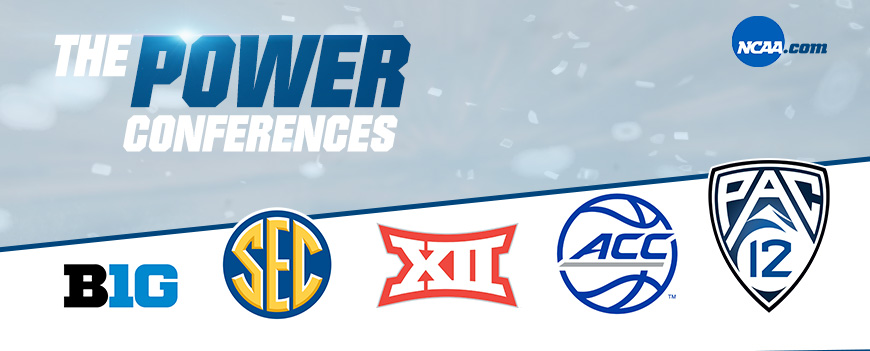 Those are also usually the schools that are ranked in the Top 25. Every week, the Associated Press (AP) releases a list of the Top 25 teams in the country. The rankings are compiled by polling 65 sportswriters and broadcasters from across the country. For those of you that may feel like the number of teams and conferences is overwhelming, this helps you make sense of the landscape. The rankings change on a weekly basis with the most movement usually coming outside of the top 10.
If you are just getting started betting college basketball, we suggest you pay attention to these rankings every week. Often times the AP will overestimate/underestimate how they rank teams. If is common to see a team ranked in the top 10 early on and fall out of the Top 25 to never return. The same is true on the flip side. Some teams that were nowhere close to the Top 25 will earn enough respect by accumulating impressive wins to get a spot.
The rankings are usually comprised of teams from the Top 25 but over the last decade, the parity in the sport has seen the teams from the lesser known conference make their way into the rankings.
Understanding the Differences College and NBA
Since the NBA is the highest level of basketball on the planet, it is the model that everyone is familiar with. If you decide to bet on college basketball, it's important to understand the basic differences. First of all, college games are on 40 minutes as compared to the 48 minutes played in the NBA. That means that college games are a full 20% shorter than the pros. That's very important to understand when considering Spread and Totals. The totals in college basketball are one of the first things you will notice.
While even the worst NBA teams score 100 points or more in the current NBA, you will rarely see a college team score triple digits. In the event that one team does put up over a hundred points, you will rarely if ever see two teams manage the feat. The lower scores take some getting used to. There are many colleges games that will have a final score that is lower than your average NBA halftime score.
The style of play is another major difference. Many people that cover college basketball agree that coaches do not give players enough freedom when playing. Every coach at every program has their style of play and recruit players to fit that mold accordingly. While coaches in the NBA do have styles of their own, their time on the job can't be compared to the college game.
There are several coaches in college basketball that have over 20 years' experience on the job. You aren't going to see that in the NBA anytime soon outside of one or two franchises. Since coaches know they will outlast players, they aren't afraid to flex their muscles. That brings us to another big-time difference, i.e. player power. To be clear, college kids are for the most part powerless. The NBA on the other hand has become a league where players continue to grow more powerful with each passing season.
Betting Strategy for College Basketball
The first piece of advice for betting college sports would be to pick a conference. With so many teams and conference to choose from, it is much easier to pick one conference. To be an expert on all the conference is impossible. Even if we're just talking power conferences, that's still a lot of teams to follow. By picking a conference or two and sticking with it, you will gain valuable knowledge that can help you profit on the "public teams" and their often-inflated lines. College basketball has certain teams that get more public money just like the pros, but because the lines in college tend to be so high, it gives the opportunity to make better choices.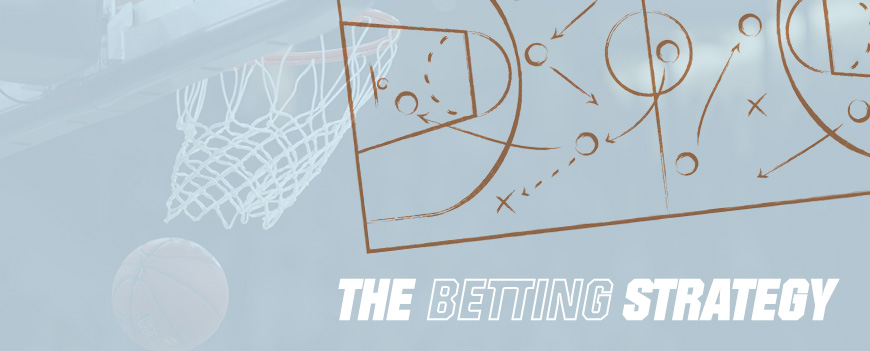 If you can, you should pick a small conference. While the power conferences offer a better product, the smaller conferences offer great betting opportunities.
Every year, a school that you have never heard of will get a win over an opponent with a big-time name and reputation. This is the bread and butter of sharp college bettors. With the parity in college basketball over the last decade, knowing who the good small schools are will help you make money. The fact that the public rarely backs teams they don't watch means that you will have the upper hand. When a team you know is good faces a team with a big name, the price offered will be a blessing for you. A lot of the so-called small schools are much better Against the Spread (ATS) than their big-name counterparts. One word of caution here. While it's a good strategy, you need to make sure you can watch these small schools actually play. Reading a box score can give you valuable information but it takes time to know what to look for. Watching games is still the best way to go.
Betting against the public is another favorite of college basketball sharp bettors. The basic idea here is that because the public bets so heavily on college favorites, a lot of times there is more value on the other team. If you find yourself in a situation where most of the public money is on one team in a high-profile matchup, the best bet is usually the other side.
Home court advantage must be respected even more so than in the NBA. When actually watching a college basketball game, most casual fans notice right away that the energy on the crowd is several levels above an NBA game. There's a good reason for that. Most of the fans in the stands, go to the school that's playing and everyone knows how big school pride is in the United States. Not only is the crowd made up of students, there are also family and friends there to take in the game. Most colleges, even the big-time programs, are located in very small towns. There is nothing bigger happening than the local school playing that night. Even if the people in the stands don't know the players personally, they see them on a regular basis in school and around town. They are the local celebrities except you can actually get close to them. The relationship between the players and the fans is so much deeper than it could ever be on the professional level. To illustrate that point, many professional players that have unsuccessful careers still can back to their college and be treated like stars. They don't care what you did once you left, if you were good while you were there, you will receive unconditional love forever.
Types of Wagers in College Basketball
All of the standard wagers found in the pros can also be found for college basketball. There is no one type of wager that stands out from the rest. In terms of the Moneyline, it is more likely that you will use that to bet on underdogs. There is rarely good value in betting a college favorite on the Moneyline. For that reason, parlay wagers are more common in college than the pros because parlays give you better payouts despite the lower winning percentage. The same thing applies to Teasers which are another favorite of college bettors.
If you need a refresh on the betting types that are available check out the section below:
Spread – The spread is a type of wager that you can place to guess the outcome of a game, match or a race according to specific pre-determined criteria. The spread postulates that a game result can be +1.5 or -1.5 points, or any number that a sportsbook sees fit. If you have a spread of +1.5 on the underdog – i.e. the less favored team, then all the team has to do is to lose by fewer than 1.5 points. Let's put this in perspective.
The Bucknell are playing Fairfield, and Bucknell are given a +1.5 spread. What this means is that if the end result is Bucknell 110 and Fairfield 111, then Bucknell will win because they get 110+1.5 whereas Fairfield will get 111-1.5.
Naturally, depending on the sport, the spread's value will change. In basketball, 1.5 is too little to create the dynamic market that spreads are usually used for.

Moneyline – The moneyline is the most common type of bet that simply asks of sports fans to pick a side and back it. You are betting on the winner of a game and that is what the entire bet revolves around – i.e. who will win. The moneyline is expressed with a minus and plus and the value of the odds.
So, if we have Kansas +140 and Duke -165, this means that Duke are favored to win. In other words, the minusdenotes the favorite and the plus denotes the underdog. To win $100 off Duke, you need to wagers $165 dollars. Conversely, if you bet $100 on Kansas, you will win $140 if the team wins.
This is how these wagers are scaled. Naturally, you needn't place $100 per a team. You can scale that sum to anything that accommodates your own budget.

Parlays – Parlays are the type of wagers that allow you to build multiple selections that will boost your overall payout, but will also reduce the chance of one such payday happening in the first place. Parlays combine multiple selections into one big, super-ticket.
Basically, you can go ahead and bet on multiple matches and wait for each to finish. If you have guessed everything correctly, then you will get paid. If, for whatever reason, any of the bets fails, however, then you won't get paid.
Technical errors also disqualify you from a big payday, which can be disheartening. However, for those more experienced sports fans, parlays will certainly prove to be a great option.

Teasers – Teasers are promotional bets that still come with a higher risk. They are once again multiple-selection bets (a two-team bet) that offer you slightly better lines.
Many bettors consider teasers as their chance to win more while carrying a smaller risk than parlays. Most importantly, the bettor is allowed to adjust the point spreads for the two games they are betting on.
Bettors can similarly choose from Super Teasers, Special Teasers, Big Teasers, and even Monster Teasers, depending on the selection of bets.

Pleasers – A pleaser bet allows you to make adjustments to move the line in favor of the sportsbook. While this seems counter-intuitive, sports fans will get better overall odds. This way, the bookie may have a better chance to win, but you will turn a better profit out of your selection.
Pleasers are also multiple-bet selections, which means that you need to bet on at least teams. Most pleasers contain between 2 and 6 teams. Pleaser bets are placed on different games, i.e. the teams you bet on cannot be in the same game.
Conclusion to College Basketball Betting
While college basketball is exciting, wagering on it needs to be done with care. While having more games to bet on is a huge plus, that also means there is a lot more information that you will need to pay attention to. The fact that college rosters have so much turnover means you will need to do your homework in order to know what type of team your wagering on or against. As long as you don't overextend yourself by trying to bet on all the games, wagering on college basketball can be a lot of fun while also being profitable.