West Virginia officially legalized sports betting in March 2018 after years of being rather neutral to the idea of legalized and regulated sports wagering. Being the fifth state to legalize the activity in the United States, the state had done its due diligence and figured out how lucrative the sector is. Now, sports lovers can […]
7 minutes read time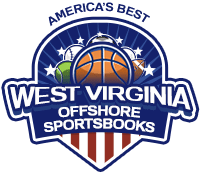 West Virginia officially legalized sports betting in March 2018 after years of being rather neutral to the idea of legalized and regulated sports wagering. Being the fifth state to legalize the activity in the United States, the state had done its due diligence and figured out how lucrative the sector is. Now, sports lovers can not only place bets on their favorite teams and games at retail venues but also enjoy online betting from the comfort of their homes.
So long as you are within the state's borders, you will be able to enjoy betting on your favorite sports and teams at the state's retail casinos as well as any of the online sportsbooks. These are, however, not the only options that bettors in West Virginia have.
Before the legalization of sports betting in West Virginia, the state's residents were already enjoying sports betting thanks to the existence of several offshore sportsbooks. Thankfully, these alternative sportsbook options are still available to players who are looking for more than what the state-regulated sites have to offer. The best thing about this is that they do not have to pick a side as they can easily enjoy the best of both worlds.
Here are our top online sports betting sites for US players in West Virginia:
Top West Virginia Online Sports Betting Sites
1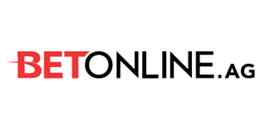 BetOnline
Features
Very generous bonus payment system
Bonus codes for every major event
Mobile compatible and accessible
Payout Speed 1-4 days
Exclusive Bonus 50% up to $1000
2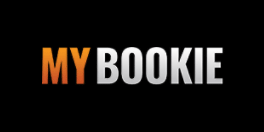 MyBookie
Exclusive Bonus 100% up to $1000
3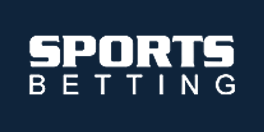 SportsBetting.ag
Exclusive Bonus 50% up to $1000
4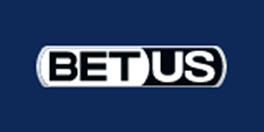 BetUS
Exclusive Bonus 125% up to $3125
5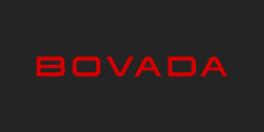 Bovada
Exclusive Bonus 50% up to $750
6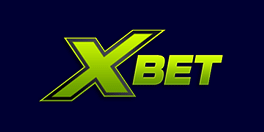 Xbet
Exclusive Bonus 100% up to $300
Is It Legal to Bet on Offshore Sportsbooks from West Virginia?
Even before the United States Supreme Court decided to abolish PASPA and lift the federal ban on sports betting, West Virginia was already preparing to launch its regulated sports betting sector. The state passed a bill to legalize sportsbooks in March 2018 thus marking a new era for gambling in the state.
Besides the state-regulated sports betting options, West Virginian bettors can also still access lots of great offshore sportsbooks. In case you are having doubts about these sites you will be happy to know that there is nothing to worry about as there are currently no laws that prohibit players from using those sites.
Why You Should Offshore Sports Betting Sites
In many other states in the country, offshore sports betting sites are the only options available to the bettors. This makes it very easy to understand why they are so appealing. However, there is so much to the story especially since offshore sportsbooks still enjoy a lot of traffic from states like West Virginia where sports betting is legal and regulated.
Well, it all boils down to some of the perks that the players receive from the offshore sportsbooks. These include:
More international market action. – If all you do is bet on local sports then the state-regulated sports betting sites in West Virginia are likely going to be all that you need. However, not all of them excel when it comes to offering international markets and odds. For instance, soccer and rugby which are very popular internationally are not as popular on the state's sports betting sites. Offshore sportsbooks, on the other hand, offer odds on just about any sporting activity you can think of.
The diverse range of payment options. – Having access to mainstream payment options is a perk that many people will love about state-regulated sites but not everyone wants to be restricted to the PayPals, Visas and MasterCards of the world. Offshore sportsbooks have more freedom to integrate other payment services including digital currencies which continue to grow in popularity.
Privacy. – While this may be seen as some sort of disadvantage, there are lots of people who would prefer to keep their gambling activities on the down-low. Unlike locally-regulated West Virginia sports betting sites, offshore sportsbooks do not require their users to divulge any personal info. Moreover, the use of digital currencies on these sites provides an extra layer of anonymity and privacy.
The bonuses and promotions. – One of the other areas where offshore sportsbooks have an upper hand over state-regulated sportsbooks is in the way they can craft their bonuses and promotions. In most cases, offshore sportsbooks offer bigger welcome bonuses, very enticing promotions and even mind-blowing perks for members of their VIP clubs. The space is very competitive and this is one of the ways that they use to stay ahead of the curve.
Choices and More Choices. – There are only a handful of state-regulated sportsbooks in West Virginia which means that the residents can only choose from a small number. This is not something that you will need to worry about with all the offshore sportsbooks that are available. There are dozens of great ones available and it is up to you to choose the one that tickles your fancy.
The Types of Bets You Can Make
As simple as sports betting may be, it is much more than outright predictions of which team is going to be victorious. There are several kinds of sports bets that you will be able to place. Even though these may vary from one online betting site to the next, some are so common that they will likely be on every offshore sportsbook that you visit. These include:
Point spreads
Futures
Proposition bets
Parlays
Round Robins
Teasers
Money Lines
In-Game/Live bets
Popular Sports Betting Markets in West Virginia
Bettors have a decent number of options when placing bets on state-regulated online sportsbooks but this only barely comes close to what offshore sports betting sites have to offer. Once you sign up, you will be able to enjoy wagering on dozens of sports ranging from major leagues in the United States to international sports.
The most popular sports betting markets include soccer, auto-racing, horse racing, tennis, rugby, football and basketball among many others. When it comes to pro sports in the United States, the NFL, NBA, MLB and NCAA are the most sought-after betting markets and offshore sportsbooks offer some of the best odds for these games.
For now, West Virginia does not have any official teams playing in the professional sports leagues. This, however, does not mean that there are no professional teams that the state's residents can cheer for. The favorites include the Pittsburgh Steelers of the NFL and the Cleveland Cavaliers of the NBA.
West Virginia Events You Can Bet On
In 2021, there are lots of sporting events that sports betting enthusiasts can wager on. A few of the most notable ones are:
Daily Fantasy Sports
NBA
NFL
NCAA Divisions
March Madness
The Super Bowl
NHL games
FAQ
Is It Legal to Wager on Offshore Sportsbooks from West Virginia?
Yes, you can place sports bets legally at either the state-regulated sportsbooks or the offshore online sports available to gamblers in West Virginia.
What Is the Legal Sports Betting Age in West Virginia?
To bet on sports, you have to be at least 21 years old. This is reduced to 18 years old for pari-mutuel wagering.
Are Offshore Online Sportsbooks Safe to Use?
Yes, all the reputable online sportsbooks are safe to use thanks to the regulatory and operational standards that they have to meet.
Who Regulates Sports Betting in West Virginia?
Sports betting in Virginia is regulated by the West Virginia Lottery Commission.
Can I Use My Phone to Place Sports Bets?
Yes, both the state-regulated and offshore online sportsbooks have optimized their platforms to work well across a range of devices – this includes smartphones.