Tennessee was one of the states included in the recent wave of sports betting legalization across the country. Namely, both online and mobile sports betting went live in this state in November of 2020, after they had been declared legal a year earlier. Nevertheless, Tennessee is still one of the few states with the online-only […]
6 minutes read time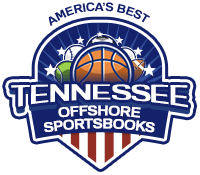 Tennessee was one of the states included in the recent wave of sports betting legalization across the country. Namely, both online and mobile sports betting went live in this state in November of 2020, after they had been declared legal a year earlier. Nevertheless, Tennessee is still one of the few states with the online-only sports betting model, meaning that retail sportsbooks are still illegal.
DraftKings, FanDuel, and BetMGM are among the top operators that offer online sports betting in Tennessee, with the addition of the local Tennessee Action 24/7. Of course, the listed sportsbooks are not the only sports betting options. In fact, players from this state can also access dozens of quality offshore sportsbooks, thus gaining access to a wider variety of markets and more exciting bonuses.
In this article, I will list a few reasons why offshore sportsbooks are still a better option while also talking about different types of bets and betting markets, popular Tennessee sporting events, and more.
Here are our top online sports betting sites for US players in Tennessee:
Top 5 Tennessee Online Sports Betting Sites
1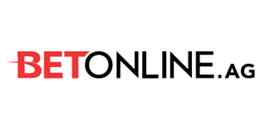 BetOnline
Features
Very generous bonus payment system
Bonus codes for every major event
Mobile compatible and accessible
Payout Speed 1-4 days
Exclusive Bonus 50% up to $1000
2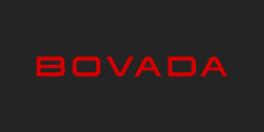 Bovada
Exclusive Bonus 50% up to $750
3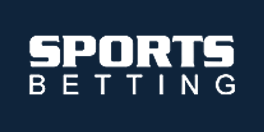 SportsBetting.ag
Exclusive Bonus 50% up to $1000
4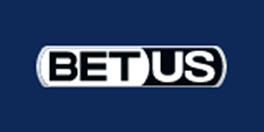 BetUS
Exclusive Bonus 125% up to $3125
5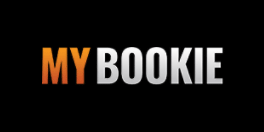 MyBookie
Exclusive Bonus 100% up to $1000
Is It Legal to Bet on Offshore Sportsbooks from Tennessee?
Yes, you can legally bet on sports in the state of Tennessee, using both the local sites and offshore platforms. There are no specific laws that prohibit Tennessee residents from accessing and playing on offshore sports betting sites.
Why Are Offshore Sports Betting Sites Better?
You might be wondering why you should even consider offshore sports betting sites when betting on local websites is perfectly legal in Tennessee. Well, in my opinion, offshore sportsbooks are generally better, and here are a few reasons why:
Larger welcome bonuses for new players — Local betting sites tend to be a little bit stingy when offering bonuses and promotions to new players. Many offshore sportsbooks are way more generous in this regard, allowing you to double or even triple your initial deposit while also giving away substantial free bets and other promos.
More anonymity and privacy — If you don't want your financial information exposed, you should consider playing on offshore betting sites that accept cryptocurrency transactions. This way, you can enjoy full privacy and anonymity without leaving traces of your bank account.
Larger selection of sportsbooks — There are only a few Tennessee sports betting sites that you can choose from. On the other hand, you will find hundreds of offshore sportsbooks that accept US bettors.
Huge range of deposit/withdrawal methods — Local Tennessee sports betting operators won't give you too many banking options for completing deposits and withdrawals. At the same time, offshore sportsbooks can potentially accept dozens of payment methods, including cards, vouchers, e-wallets, cryptocurrencies, wire transfers, checks, and more.
More features — If you're a serious bettor who wants to take advantage of some advanced betting features, such as bet builder, early cash out, live streaming, and more, you will certainly have more luck finding them on offshore betting sites.
Different Types of Bets You Can Make
There are plenty of different types of bets that you can make on offshore sportsbooks, allowing you to diversify your betting strategy to the fullest. Here are some of the most common kinds of bets that you may come across:
Moneyline — Moneyline is the most common type of sports bet and the simplest one to understand. You just need to pick a winning team or a player, and you'll get a payout.
Point spread — When one side is favored to win a game, the bookie will even things out by introducing a spread. This way, if you bet on the underdog, it is still allowed to lose, but only by a margin smaller than the spread.
Totals (Over/Under) — When betting on over/under, you need to guess how many total points (goals, runs, games, etc.) will be scored in a given match. The bookie will offer a number, and you will need to guess whether the total will go over or under that number.
Futures — Future bets allow you to bet on a future outcome of a league or tournament. For example, you can bet that the Los Angeles Lakers will win the NBA championship even before the season kicks off.
Props — Proposition bets, or props, for short, are bets that you can take on various segments of a single game. They can be anything — from which team scores the first touchdown to something more obscure, like how many yellow cards will be shown during a soccer game.
Note that these are just some of the most common betting types on offshore sportsbooks. Some websites offer even more kinds of bets, especially for more popular events, like the Super Bowl or World Series.
Popular Sports Betting Markets in Tennessee
Tennessee residents like watching and betting on all kinds of sports. Unsurprisingly, most people who enjoy sports betting in Tennessee bet on football games since Tennessee Titans are the most popular pro team.
The state's NHL representative, the Nashville Predators, are second most popular, followed by the NBA's Memphis Grizzlies.
Other sports Tennessee residents frequently wager on include baseball, golf, NASCAR, tennis, combat sports, and soccer.
Different Tennessee Events You Can Bet On
As mentioned, Tennessee features three major league sports teams that play all year round at their respective stadiums and arenas. There are also several minor league and college teams in the state, like the Jacksonville State Gamecocks, Memphis 901 FC, and others.
If you're a fan of tennis, you can visit the Racquet Club of Memphis, which is home to several prestigious tournaments often found on offshore sportsbooks.
FAQ
Is it legal to wager on offshore sportsbooks in Tennessee?
There are no specific laws that prohibit Tennessee residents from playing on offshore betting sites. Therefore, offshore sports betting in Tennessee can be described as technically legal.
What are offshore sportsbooks?
Offshore sportsbooks are sports betting sites that operate outside of the United States, often in jurisdictions like Curacao, Panama, or Costa Rica.
Are offshore sportsbooks safe?
Generally, they are. However, you should pay attention when choosing an offshore sportsbook. For instance, you should make sure that the provider you've selected has been fully licensed and that it deploys all the latest security protocols.
What are the best sportsbooks for players from the US?
Even though several US states have legalized online sports betting over the last couple of years, the best sports betting offers can still be found on offshore sportsbooks. This is mostly because they offer a wider range of betting markets, more competitive odds, and higher bonuses.
Are my payment details secured with offshore sportsbooks?
Offshore sportsbooks use state-of-the-art encryption technology and other systems to protect sensitive data, including your payment details.