After Gov. Chris Sununu signed the sports wagering bill into law in July 2019, New Hampshire opened its doors to sports betting in all its forms. By the end of 2019, the technicalities related to putting the activity in motion were completed, and sports betting became perfectly legal for the residents of the Granite State. […]
7 minutes read time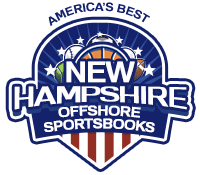 After Gov. Chris Sununu signed the sports wagering bill into law in July 2019, New Hampshire opened its doors to sports betting in all its forms. By the end of 2019, the technicalities related to putting the activity in motion were completed, and sports betting became perfectly legal for the residents of the Granite State.
Once Sununu himself placed the first bet in New Hampshire on December 30, anyone else who was 18 or above was able to do so too, either in a land-based or online sportsbook. What's more, one of America's favorite pastimes is regulated by the New Hampshire Lottery, which means players have no reason to doubt its safety and legality.
However, New Hampshire's liberal views on sports betting have allowed players to go beyond the state's borders and look for betting options in offshore sportsbooks as well. In this article, you'll find out why so many sports bettors from the Granite State prefer this option.
Here are our top online sports betting sites for US players in New Hampshire:
Top 5 New Hampshire Online Sports Betting Sites
1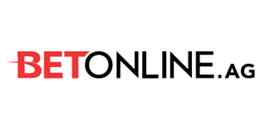 BetOnline
Features
Very generous bonus payment system
Bonus codes for every major event
Mobile compatible and accessible
Payout Speed 1-4 days
Exclusive Bonus 50% up to $1000
2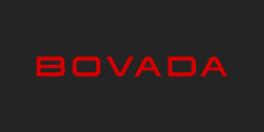 Bovada
Exclusive Bonus 50% up to $750
3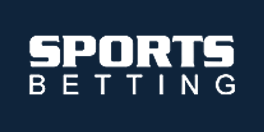 SportsBetting.ag
Exclusive Bonus 50% up to $1000
4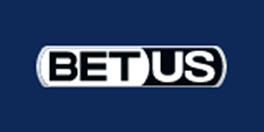 BetUS
Exclusive Bonus 125% up to $3125
5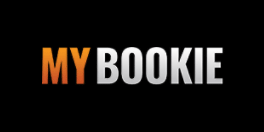 MyBookie
Exclusive Bonus 100% up to $1000
Is It Legal To Bet on Offshore Sportsbooks From New Hampshire?
Yes, the residents of New Hampshire are free to access offshore sportsbooks and wager on sports available on those sites. Besides legalizing sports betting in both brick-and-mortar and online sportsbooks within the state, the New Hampshire government also decided not to criminalize betting in offshore sportsbooks.
Why Are Offshore Sports Betting Sites Better?
Even though sports betting is officially legal in this state, many New Hampshire residents still keep betting in offshore sportsbooks. Naturally, they wouldn't be doing this if it weren't beneficial. Here are some of the reasons why offshore sports betting sites enjoy such popularity among the players from the Granite State:
They regularly offer whopping welcome bonuses for new arrivals, as well as special treats for the most loyal bettors.
They respect their players' privacy and protect their sensitive information and personal details.
They cover a variety of both international and US-specific sports, events, and betting markets.
They offer numerous types of bets and significantly better odds.
Their banking page includes deposit and withdrawal methods that enable players to stay anonymous when making transactions.
Most of them come equipped with extra features like a designated mobile app, in-play betting, live streaming, etc.
Different Types of Bets You Can Make
Sports betting offer is regularly improved, which makes the entire experience even more enjoyable. Let's take a look at some available types of bets in the majority of offshore sportsbooks targeting US players:
Moneyline — Moneyline is the easiest bet type commonly used by players at the start of their betting career. You need to put your money on one of the two teams. If the team you've opted for wins, you win as well.
Totals, aka Over/Under — When placing this bet, you have to pay attention to a margin set by the bookie. This margin is the landmark, and your job is to guess whether a total number of points (goals, runs, etc.) will go over or under it.
Point spread — In sports betting, one team is usually favored to win the match. However, in order to encourage players to consider betting on the underdog, many bookies offer the spread bet. If you choose to bet on the favorite, it will have to win the match by the bookie's point spread. On the other hand, if you place a wager on the underdog, it will be required to either win or lose by a margin smaller than the spread.
Futures — Once you become an experienced bettor, you can try your luck with futures. Here, you'll have to predict the outcome of the matches that take place long after placing the bet. For instance, you can bet on the winner of the NBA championship even though the season hasn't even started.
Props — Props, or proposition bets, represent one of the most interesting bet types. They allow you to experiment and bet on more specific things, like the number of red cards shown in a soccer match or the first team to score.
Parlay — This bet requires players to combine more bets on a single slip. In order to win, you must guess all the bets correctly. This is a risky move, but it comes with a bigger prize, so it's worth investing in.
Live betting — Players can place a bet on a match even though it's already started.
Apart from these popular bets, offshore sportsbooks can get really creative and offer a plethora of otter options, which is why they are commonly visited by players from both New Hampshire and the US in general.
Popular Sports Betting Markets in New Hampshire
The residents of New Hampshire are no different from the bettors living in other US states or the rest of the world. The main competitions people from this state bet on include the NFL, NBA, NHL, and MLB, while there's also a notable fanbase devoted to NASCAR, golf, tennis, and soccer.
When it comes to local teams, New Hampshire doesn't really have much to brag about. Still, one of the state's neighbors, Massachusetts, is home to many famous teams, such as the Boston Celtics, New England Patriots, Boston Red Sox, Boston Bruins, and many others that the Granite State residents root for as if they were their own.
Additionally, offshore betting sites offer some great NCAA betting opportunities, including supporting the local team called New Hampshire Wildcats. This offer is exclusive to offshore sportsbooks since it's not possible to bet on local collegiate teams in New Hampshire.
Different New Hampshire Events You Can Bet on
Once you visit any of the reputable offshore sportsbooks, you'll notice that they cover almost every major sports event you can think of. You'll have an opportunity to bet on both professional and college-level matches that are a part of competitions popular across the US.
Events like March Madness, the Super Bowl, US Open, World Series, Kentucky Derby, and all the NBA games are likely to be offered by all offshore bookies, while top-rated sites also cover NASCAR events, college games, and many other less popular markets.
FAQ
Is it legal to wager on offshore sportsbooks from New Hampshire?
Since there isn't any specific law criminalizing offshore betting in New Hampshire, bettors from this state are free to visit offshore sites and place their bets.
What are offshore sportsbooks?
Offshore sportsbooks are online betting platforms licensed by international iGaming jurisdictions, which operate outside the US.
Are offshore sportsbooks safe?
Yes, offshore sportsbooks can be considered safe, provided that they hold a valid online gaming license issued by a reputable regulatory body. The details of the license should also be clearly visible on a sportsbook's official webpage.
What are the best sportsbooks for players from the US?
The best sportsbook is the one that satisfies all your betting needs and offers a variety of betting markets, lucrative bonuses, and other benefits, which is what the offshore bookies displayed on this page excel at.
Are my payment details secured with offshore sportsbooks?
Any offshore sportsbook that uses cutting-edge security measures will keep your payment details well-protected at all times.