Since 1949, Nevada has held a monopoly on sports betting in the US. Although that's not the case anymore, the Silver State managed to hold onto the crown by introducing mobile betting apps and online sportsbooks to its roster. Thanks to Las Vegas, Nevada has always been considered a gambling hub and legalizing online poker, […]
6 minutes read time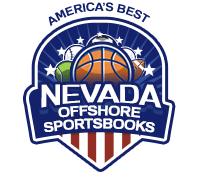 Since 1949, Nevada has held a monopoly on sports betting in the US. Although that's not the case anymore, the Silver State managed to hold onto the crown by introducing mobile betting apps and online sportsbooks to its roster.
Thanks to Las Vegas, Nevada has always been considered a gambling hub and legalizing online poker, and sports betting helped consolidate its position as one of the leaders in this sector.
For some time, the only way to legally partake in Nevada sports betting was through physical sportsbooks located within many casinos. Now, bettors can easily wager on sports via online betting apps.
However, the state laws regarding online sports betting in Nevada are surprisingly antiquated. They require all bettors to complete the registration in-person in their chosen sportsbook mobile app's corresponding casino. Consequently, Nevada bettors can't access online betting sites from their desktop computers.
Still, it's important to note that other options are available to Nevada sports betting enthusiasts. Offshore sportsbooks are a big thing in the US, and it's believed that a significant portion of the generated revenue goes to these betting sites.
So, if you want to learn more about offshore sportsbooks and see why they might be a good choice, keep reading our article.
Here are our top online sports betting sites for US players in Nevada:
Top 5 Nevada Online Sports Betting Sites
1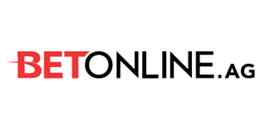 BetOnline
Features
Very generous bonus payment system
Bonus codes for every major event
Mobile compatible and accessible
Payout Speed 1-4 days
Exclusive Bonus 50% up to $1000
2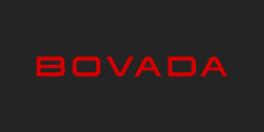 Bovada
Exclusive Bonus 50% up to $750
3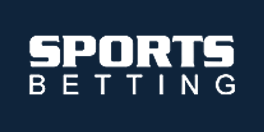 SportsBetting.ag
Exclusive Bonus 50% up to $1000
4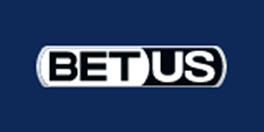 BetUS
Exclusive Bonus 125% up to $3125
5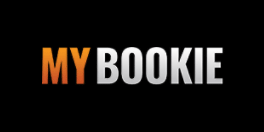 MyBookie
Exclusive Bonus 100% up to $1000
Is It Legal to Bet in Offshore Sportsbooks From Nevada?
The question of the legality of offshore sportsbooks has been up for discussion for quite some time. The only valid answer is that these betting sites are operating out of US jurisdiction, meaning the country can't impose any restrictions upon them.
The states, however, can choose to criminalize offshore betting. Luckily, Nevada has so far opted not to penalize anyone who decides to place bets in offshore sportsbooks.
Therefore, if you opt for offshore online sports betting in Nevada, you won't be breaking any laws.
Why Are Offshore Betting Sites Better?
Even though the Nevada sports betting market offers fantastic wagering opportunities, it's good to know that there are alternatives. Offshore sportsbooks cover events worldwide, but they also have other advantages that will undoubtedly draw you in.
Let's have a look at the most significant benefits offshore sports betting sites have to offer:
New bettors that sign up for the first time are entitled to massive welcome bonuses and ongoing promotions.
Given that you're betting on a site that operates outside of the US, you will get additional anonymity and privacy.
Since Nevada only offers mobile betting apps that require in-person registration, offshore sportsbooks are an obvious choice. You can sign up via a desktop or mobile browser, and you'll have plenty of platforms to choose from.
Offshore sports betting sites operate internationally, meaning they need to provide their users with various deposit and withdrawal methods.
To top it all off, offshore sportsbooks boast a range of options that will make your betting experience even more fun, like in-play betting, live streaming, etc.
What Types of Bets Can You Make in Offshore Sportsbooks?
To stay ahead of the competition and attract new customers, offshore sportsbooks work hard to provide you with as many betting opportunities as possible. So, if you're not satisfied with what the Nevada sports betting market has to offer, you should consider visiting an offshore bookie.
So, apart from boasting a wide range of sporting events to wager on, you'll have plenty of bet types to choose from. Below, you'll find a list of the most common bets offshore betting sites feature:
Moneyline — This is the most popular and common type of bet where you need to predict the winner of an event.
Point spread — Here, you choose between the underdog and the favorite, and you back the team or player you think will win by a certain number of goals or points.
Over/under — You need to guess whether the final score will be over or under the total number of goals/ points predicted by the sportsbook.
Futures — The futures bet requires you to predict the winner of a tournament or championship before it begins.
Parlay — This wager demands you bet on two or more events, and you'll only win if all predictions are correct.
In-play — Here, you simply bet on a player or team once the event has already begun.
Popular Sports Betting Markets in Nevada
As we already mentioned, offshore sportsbooks have strong betting portfolios. Therefore, in addition to covering all major events in the US, like the NBA, NHL, NFL, MLB, and NCAA, offshore bookmakers also offer a wide range of other sports happening worldwide:
Golf
Aussie rules
Boxing
Tennis
Cricket
Handball
Motorsports
Volleyball
Snooker
MMA, etc.
Different Nevada Events You Can Bet on
Although it may not seem like it to outsiders, Nevada is home to a few strong teams playing major sports, namely the Las Vegas Raiders (NFL), Vegas Golden Knights (NHL), and Las Vegas Aces (WNBA). So, if you're a fan of football, basketball, or ice hockey, you could back the home teams to win.
Nevertheless, if you prefer other sporting events, offshore bookies will give you various options, allowing you to broaden your betting experience and make it more fun.
FAQ
Is it legal to bet in offshore betting sites from Nevada?
It's not legal or illegal. Offshore betting in Nevada isn't criminalized, meaning you won't be prosecuted or penalized for placing wagers on sporting events.
What are offshore sportsbooks?
Offshore sportsbooks are betting sites that operate on an international level. They hold gambling licenses issued by one or more regulatory bodies, but they cater to bettors worldwide, including those located in the US.
Are offshore sportsbooks safe?
Provided you sign up with a reliable and licensed offshore sportsbook, you will be completely safe, and your data will be protected from any potential threats. All reputable offshore sites employ the latest security measures and put up firewalls for added protection.
What are the best sportsbooks for players from the US?
The range of options will depend on your location. Given that each state has its laws and regulations for online sports betting, available sportsbooks will vary. Still, online betting is growing in popularity, so the number of sports betting sites is increasing. US bettors can currently sign up in the following sportsbooks — BetMGM, William Hill, 888sport, FanDuel, DraftKings, Pointsbet, Unibet, etc.
Are my payment details secure with offshore sportsbooks?
As long as you bet in a safe offshore sportsbook and use reputable payment providers, you have nothing to worry about. Reliable betting sites will always offer a selection of prominent and widely used banking systems, allowing you to conveniently make deposits and request withdrawals without worrying about anyone accessing or stealing your data.