Iowa was the 11th US state to legalize sports betting in May 2019, and ever since, Iowa sports betting has been on the rise. If you don't believe us, check the numbers. For instance, the state set a record in sports betting for four consecutive months at the end of 2020, and 2021 is likely to […]
7 minutes read time
Iowa was the 11th US state to legalize sports betting in May 2019, and ever since, Iowa sports betting has been on the rise. If you don't believe us, check the numbers. For instance, the state set a record in sports betting for four consecutive months at the end of 2020, and 2021 is likely to have the same results, if not even better.
At the moment, 18 licensed casinos in the state cover sports betting, and Iowans no longer have to visit them to register an account. Players are now free to register on their phone or computer, making the whole process much easier.
Naturally, due to a limited number of sports betting options, Iowans can still join offshore sportsbooks. This is perfectly legal and in many cases preferable, as it offers a lot more betting options.
This piece will cover the legality of online sports betting and answer why offshore bookies are usually a better choice. Additionally, it will provide you with the list of the top offshore bookmakers for online betting, so let's begin.
Here are our top online sports betting sites for US players in Iowa:
Top 5 Iowa Online Sports Betting Sites
1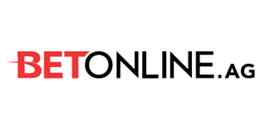 BetOnline
Features
Very generous bonus payment system
Bonus codes for every major event
Mobile compatible and accessible
Payout Speed 1-4 days
Exclusive Bonus 50% up to $1000
2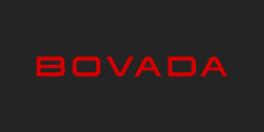 Bovada
Exclusive Bonus 50% up to $750
3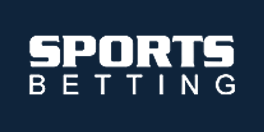 SportsBetting.ag
Exclusive Bonus 50% up to $1000
4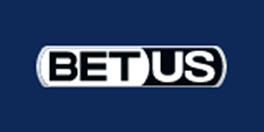 BetUS
Exclusive Bonus 125% up to $3125
5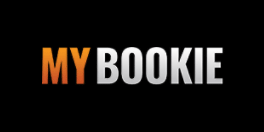 MyBookie
Exclusive Bonus 100% up to $1000
Is It Legal to Bet on Offshore Sportsbooks From Iowa?
As previously mentioned, online sports wagering became fully legal in Iowa in May 2019 and officially began in August of the same year. Thanks to a bill called SF 617 the state gained authority to issue licenses to brick-and-mortar sportsbooks and online sports betting sites with both desktop and mobile app access.
People could gamble only with offshore bookies before that without any legal issues whatsoever.
The law doesn't cover offshore sites as they are not licensed in the US, or Iowa specifically, meaning the state has no power over them. Players can join any offshore sportsbook, but they have to be careful to choose reputable ones that have the necessary licenses and follow security measures.
Since Iowa sports betting is now completely legal, players can feel safe while placing sports bets, even if they decide to do so in online bookies that don't hold licenses issued by the state of Iowa.
However, you should still be 21 years old when placing bets, as required by the law of this state. Even though offshore bookies don't have to adhere to Iowa laws, most reputable sportsbooks will still require their players to be at least 21 years old to register.
Why Are Offshore Sports Betting Sites Better?
We are not saying that offshore betting sites are better without reason — there are actually several of them:
They offer more generous welcome bonuses for new players.
They come with better established reputation in the gambling world.
They often have better odds.
They have a high regard for your privacy and anonymity.
They offer more deposit and withdrawal options, including cryptocurrencies.
They often incorporate more features, like live betting and streaming.
You get to choose from a wider pool of sportsbooks, consequently giving you more betting options.
Different Types of Bets You Can Make
Offshore bookies offer a wide range of bet types you can choose from, just like local sportsbooks. However, in most cases, offshore bookies offer more diversity as they have been in the game a lot longer than the few in-state ones.
Here are the types of bets you can expect to find in offshore Iowa sports betting sites:
Moneyline — This is the most common bet in sports gambling. It allows you to bet on the team you believe will win a match or game.
Point spread — This bet allows you to choose between favorites and underdogs and basically take away or add points. The bet does this automatically to even the playing field between two very different teams.
Totals or over/under bets — The bookie sets a specific number, which represents the total number of points likely to occur in a game. That means you have to bet below or above that number.
Futures — This is any bet that allows you to wager on a match or event that will start and finish in the distant future. For instance, the most common futures bet is who will win the Super Bowl.
Parlay — This is actually a combination of two or more different bets, and it conditions you to correctly guess all of them to win the parlay. The odds are much higher, but so are the potential winnings.
Proposition bet — A prop bet can be any bet that does or doesn't affect the outcome of a game. For instance, a typical prop bet is how many yards a specific player will throw for in a particular portion of the game. In other words, a prop bet can be almost anything, and your betting choice depends on the event and the sportsbook.
Naturally, these are just some of the bets you'll have the opportunity to make. It entirely depends on how many betting markets the offshore bookie covers and the sports you want to bet on. You'll also get the chance to place live bets as most reputable offshore sportsbooks feature live sports betting.
Popular Sports Betting Markets in Iowa
Iowans like to bet on popular American sports like baseball, basketball, and football, which are all covered by the majority of reputable offshore sportsbooks. These bookies appeal to an international audience, which is why they always strive to cover as many markets as possible.
You'll also get to bet on football, soccer, basketball, hockey, baseball, golf, tennis, mixed martial arts, lacrosse, boxing, motorsports, horse racing, and many other sports.
As for specific leagues, all the major ones are covered, including the NBA, NFL, NHL, MLB, MLS, NASCAR, NCAA, and others. That's why you'll get the chance to bet on local teams if you want to, including the Iowa Barnstormers, Cedar Rapids Titans, and Northern Iowa Panthers, among others.
Different Iowa Events You Can Bet on
As for specific events, there's nothing to worry about. All major offshore bookmakers make sure to include notable events Iowans like to bet on. So, you'll rarely run into a situation where your favorite sporting event is not covered on the offshore bookie of your choice.
For example, most offshore sports betting sites cover the Super Bowl, March Madness, the NBA Finals, the World Series, the US Open, Daytona 500, and many others.
FAQ
Is it legal to wager on offshore sportsbooks from Iowa?
As there are no laws that cover offshore sportsbooks in Iowa, betting on them is not illegal.
What are offshore sportsbooks?
Offshore sportsbooks are all sports betting sites registered outside the US that hold licenses from international regulatory bodies.
Are offshore sportsbooks safe?
Yes, of course, as long as they hold legitimate licenses and have well-established reputation online.
What are the best sportsbooks for players from the US?
There are many top-notch sportsbooks for US players to choose from, but we make sure to recommend only the best of the best to you. So, make sure not to stray away from our list of the best sportsbooks for US players.
Are my payment details secure with offshore sportsbooks?
As long as the sportsbook is safe, your payment details will be safe as well.