Whether it's the Nuggets competing in the finals or an out-of-state NCAA game, the best Colorado offshore sportsbooks always have you covered. Even though sports betting has been legal in CO since 2020, many players still prefer the freedom and exotic bet options of offshore bookies. With that in mind, we tested the best ones […]
12 minutes read time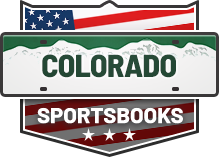 Whether it's the Nuggets competing in the finals or an out-of-state NCAA game, the best Colorado offshore sportsbooks always have you covered. Even though sports betting has been legal in CO since 2020, many players still prefer the freedom and exotic bet options of offshore bookies. With that in mind, we tested the best ones and ranked them.
What do you think?
Check out our carefully selected list of the best offshore sportsbooks in Colorado.
The Best Offshore Sportsbooks in Colorado
For those seeking reliable offshore sportsbooks in Colorado, we have you covered. Our team has meticulously compiled a list of the best options available so that you may make an informed decision and enjoy your sports betting experience to the fullest. Bid farewell to the disreputable and untrustworthy sportsbooks of the past with our expertly selected choices.
You can rest assured that you will have a secure, equitable, and satisfying sports betting experience. Do not compromise on quality – take a look at our list now.
1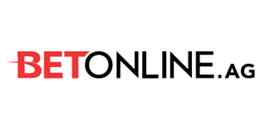 BetOnline
Features
Very generous bonus payment system
Bonus codes for every major event
Mobile compatible and accessible
Payout Speed 1-4 days
Exclusive Bonus 50% up to $1000
2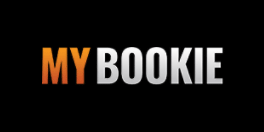 MyBookie
Exclusive Bonus 100% up to $1000
3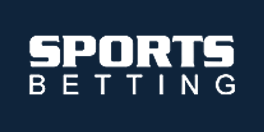 SportsBetting.ag
Exclusive Bonus 50% up to $1000
4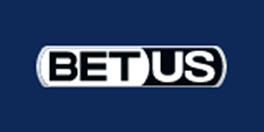 BetUS
Exclusive Bonus 125% up to $3125
5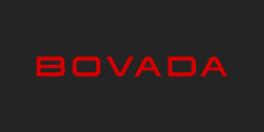 Bovada
Exclusive Bonus 50% up to $750
6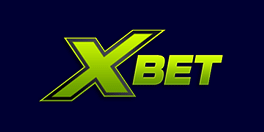 Xbet
Exclusive Bonus 100% up to $300
Colorado Sports Betting Tax: What You Need to Know
Learn about Colorado's sports betting tax in a brief overview of the key details you need to know.
Sports betting became legal in Colorado in May 2020 after the passage of House Bill 19-1327 and voter approval of Proposition DD.
It is taxed at a rate of 10% on casinos' net sports betting proceeds, with the revenue being distributed to pay for administrative costs, reimbursements, gambling addiction services, and water projects.
Net sports betting proceeds are defined as the amount of bets less payments to players, free bets, and federal excise taxes.
Take a look at our sports betting tax calculator to help you calculate your tax obligations.
Discover the top offshore sportsbooks in Colorado's most popular cities
Check out the best offshore sportsbooks in Colorado's hottest cities:
Is It Legal to Play Offshore Sportsbooks in Colorado?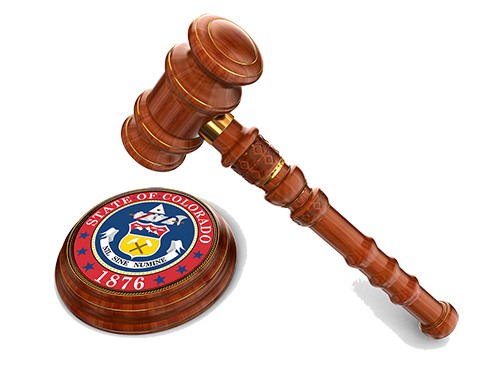 While offshore sportsbooks operate in a legal gray area in Colorado, they can offer certain benefits that make them attractive to some bettors. One advantage is the potential for a broader range of betting options and markets compared to locally licensed sportsbooks. Offshore sportsbooks often cover international sports events and offer various wagering opportunities beyond traditional sports.
Another benefit is the potential for competitive odds and favorable betting lines. Offshore sportsbooks may have different odds compilers and risk management strategies, which can result in more advantageous betting lines and potentially higher payouts.
Moreover, some bettors appreciate the privacy and anonymity that offshore sportsbooks can provide. Since these platforms are typically based in jurisdictions outside the United States, they may have less stringent Know Your Customer (KYC) requirements, allowing users to register and bet with more anonymity.
It's important to note, however, that engaging with Colorado offshore sportsbooks carries risks, including limited legal recourse and potential issues with payment processing. It is crucial for bettors to exercise caution, do thorough research, and understand the potential pitfalls before choosing to bet with unknown sites. If you stick to our recommendations, there's nothing to worry about.
Can You Deposit with Cryptos at Colorado Offshore Sportsbooks
Yes, many Colorado offshore sportsbooks accept cryptocurrencies as a payment option.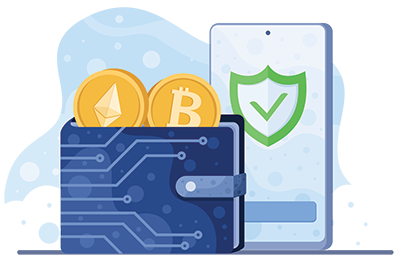 Cryptocurrencies offer benefits such as faster transactions, lower fees, and enhanced privacy compared to traditional payment methods. By using cryptocurrencies, bettors can enjoy seamless and secure transactions, ensuring a convenient betting experience.
However, it is important to select reputable offshore sportsbooks and exercise caution when engaging with cryptocurrencies to ensure a safe and enjoyable gameplay session.
Available Cryptocurrencies at Colorado Offshore Sportsbooks 
At Colorado offshore sportsbooks, you will find a range of cryptocurrencies available for betting purposes. In most cases, you can connect your wallet directly, while other bookies might require you to register to use an intermediary service.
Regardless, here are the most popular coins used at CO gambling sites:

Bitcoin (BTC)
Bitcoin is the pioneering cryptocurrency that introduced blockchain technology. It operates on a decentralized network, allowing secure peer-to-peer transactions without the need for intermediaries. Bitcoin has a limited supply, with a maximum of 21 million coins. It has gained widespread adoption and recognition as a digital store of value and a medium of exchange.
---

Ethereum (ETH)
Ethereum is not only a cryptocurrency but also a decentralized platform that enables the creation of smart contracts and decentralized applications (DApps). Its native cryptocurrency, Ether (ETH), fuels the network and is used to execute smart contracts. Ethereum's flexibility and programmability have made it a popular choice for various blockchain projects and decentralized finance (DeFi) applications.
---

Litecoin (LTC)
Launched in 2011 by Charlie Lee, a former Google engineer, Litecoin is often referred to as the "silver" to Bitcoin's "gold." It offers faster block generation times and a different hashing algorithm called Scrypt. Litecoin aims to provide faster transaction confirmation times and a more efficient mining process while maintaining the core principles of decentralization.
---

Ripple (XRP)
Ripple is both a payment protocol and a digital currency. It focuses on facilitating fast and low-cost international money transfers. Ripple's native digital asset, XRP, is used as a bridge currency to facilitate the seamless transfer of value across different fiat currencies. Ripple aims to provide secure and instant cross-border transactions for financial institutions and increase efficiency in the global remittance industry.
---

Cardano (ADA)
Cardano is a blockchain platform that aims to provide a secure and scalable infrastructure for the development of decentralized applications. It utilizes a unique proof-of-stake consensus algorithm called Ouroboros, which aims to be more energy-efficient. Cardano's native cryptocurrency, ADA, is used for staking, participating in the network's governance, and as a means of value transfer.
---

Chainlink (LINK)
Chainlink is a decentralized oracle network that connects smart contracts with real-world data and external APIs. Oracles enable smart contracts to interact with data and systems outside the blockchain. Chainlink ensures the security and reliability of data inputs and outputs, enabling smart contracts to access off-chain information.
---

VeChain (VET)
VeChain is a blockchain platform focusing on supply chain management and enterprise solutions. It uses blockchain technology to enhance transparency and traceability in various industries, such as agriculture, luxury goods, and logistics. VeChain's native cryptocurrency, VET, is used for transactions, smart contract execution, and staking on the platform.
NBA Prop Bets at Colorado Offshore Sportsbooks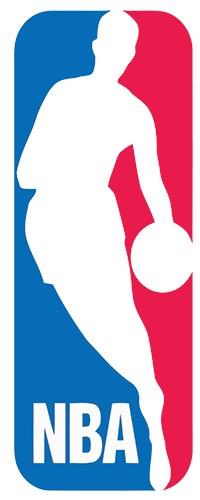 Colorado offshore sportsbooks provide an array of enticing NBA prop bets for basketball enthusiasts.
Here are three popular prop bets that offer intriguing wagering opportunities:
Player Points: Bet on the total number of points scored by a specific player in a game. Whether it's Nikola Jokić's scoring prowess or Jamal Murray's three-point shooting, predicting player point totals can add excitement to your NBA betting experience.
Team Total Points: Wager on the combined points scored by a team in a game. Whether you believe the Denver Nuggets will light up the scoreboard or expect a defensive battle against tough opponents, betting on team total points offers an additional layer of engagement.
Player Rebounds: Bet on the total number of rebounds a specific player will accumulate in a game. Whether it's Nikola Jokić's dominance on the boards or Rudy Gobert's shot-blocking prowess, predicting player rebound totals can provide an exciting prop bet option.
Player Performance Doubles: This prop bet combines multiple player performance categories into one wager. Predicting whether a player will record a double-double or triple-double in points, rebounds, or assists can elevate the excitement of watching the game and potentially yield lucrative returns.
These NBA prop bets at Colorado offshore sportsbooks allow you to dive deeper into the game and leverage your basketball knowledge to make informed predictions. With a wide selection of prop bets available, you can find enticing opportunities to enhance your NBA betting experience and capitalize on your insights.
Sports Teams You Can Bet on at Colorado Offshore Sportsbooks
Colorado offshore sportsbooks present a plethora of betting opportunities on a variety of sports teams.
From seasoned franchises to rising contenders, here are some notable teams you can wager on: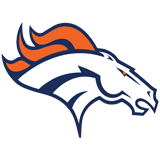 Denver Broncos (NFL)
The Denver Broncos are a storied NFL franchise with a rich history of success. Known for their iconic orange and blue uniforms, the Broncos have captured multiple Super Bowl championships and have been a perennial contender in the league. 
Led by legendary quarterbacks like John Elway and Peyton Manning, the team has provided fans with countless thrilling moments and memorable seasons. From the "Drive" to the "Helicopter" play, the Broncos have etched their name in NFL lore, making them a popular choice for bettors looking to wager on their games.
---
Colorado Rockies (MLB)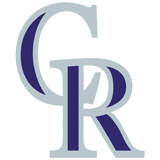 The Colorado Rockies are a Major League Baseball team based in Denver. Playing their home games at Coors Field, the Rockies have witnessed their fair share of unforgettable moments. From their miraculous run to the World Series in 2007 to the exhilarating matchups at the hitter-friendly Coors Field, the team has provided fans with thrilling baseball experiences.
Notable players like Todd Helton and Larry Walker have donned the Rockies' uniform, leaving a lasting impact on the franchise's history. Betting on the Rockies offers an opportunity to engage with the excitement of America's pastime and capitalize on the team's performances.
---
Denver Nuggets (NBA)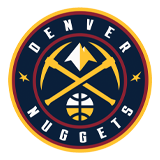 The Denver Nuggets are an exciting NBA team known for their high-scoring style of play. Over the years, the Nuggets have featured remarkable talents that have electrified the court. From the smooth shooting of Alex English to the scoring prowess of Carmelo Anthony, the team has consistently entertained fans and bettors alike.
Currently led by the dynamic center Nikola Jokić, the Nuggets have become a force to be reckoned with in the Western Conference. Betting on the Nuggets provides an opportunity to witness their fast-paced games and capitalize on their offensive firepower.
---
Colorado Avalanche (NHL)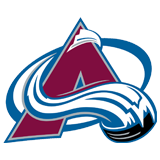 The Colorado Avalanche is a storied NHL franchise with a history of success. Formerly known as the Quebec Nordiques, the team relocated to Denver in 1995 and quickly established themselves as a powerhouse in the league.
Led by legendary players like Joe Sakic and Peter Forsberg, the Avalanche won multiple Stanley Cup championships in their early years in Colorado. Today, the team continues to thrill fans and bettors with their skilled roster, including current star player Nathan MacKinnon. Betting on the Avalanche offers a chance to engage with the fast-paced action of professional ice hockey and potentially profit from their performances.
---
Colorado Rapids (MLS)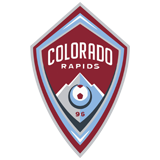 The Colorado Rapids are a professional soccer team competing in Major League Soccer. As the state's premier soccer franchise, the Rapids have had their share of memorable moments.
Their crowning achievement came in 2010 when they won the MLS Cup, cementing their place as a staple at Colorado offshore sportsbooks. The team has featured notable players like goalkeeper Tim Howard and club legend Pablo Mastroeni. With their unique style of play and passionate fanbase, betting on the Rapids allows fans and bettors to immerse themselves in the excitement of the world's most popular sport.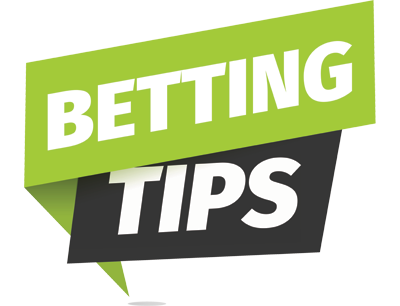 Tips for Beginners at Colorado Offshore Sportsbooks
For beginners at Colorado offshore sportsbooks, here are some specific tips to consider:
Focus on a Specific Sport: Instead of spreading your bets across multiple sports, start by specializing in one sport, such as the NBA or NFL. This allows you to develop expertise and make more informed betting decisions.
Capitalize on Home-Court Advantage: In sports like basketball, home-court advantage can play a significant role. Consider the impact of home games and teams' performance in their own arenas when placing bets.
Look for Line Movement: Pay attention to line movements and odds fluctuations. This can indicate where the money flows and provide insights into potential value bets.
Analyze Advanced Statistics: Dig deeper into advanced statistics and analytics to gain a competitive edge. Factors like player efficiency, offensive and defensive ratings, and other advanced metrics can provide valuable insights for making more informed bets.
Best Type of Bonus at Colorado Offshore Sportsbooks
When it comes to bonuses at Colorado offshore sportsbooks, these bonus types stand out: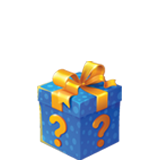 Welcome Bonus
A welcome bonus is designed to attract new players to the sportsbook. It typically offers a bonus amount based on the initial deposit or a matched deposit percentage. This bonus provides extra funds that can be used to explore the sportsbook's offerings and potentially increase your chances of winning.
---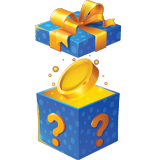 Reload Bonus
A reload bonus is available to existing players when they make subsequent deposits. Similar to a welcome bonus, it offers additional funds based on the deposit amount or a matched percentage. Reload bonuses are a way for sportsbooks to reward their loyal customers and encourage them to continue betting on the platform.
---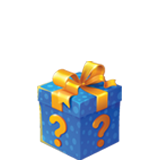 No Deposit Bonus
A no deposit bonus is a promotional offer that provides bonus funds or free bets without requiring a deposit. It allows new players to explore the sportsbook and place bets without risking their own money. This type of bonus is a great way to get a feel for the platform and potentially win real money.
---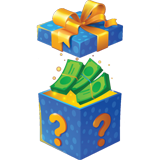 Free Bet Bonus
A free bet bonus grants players a specific amount of free bets to use on eligible sports events. These bets often have certain conditions, such as minimum odds or specific wagering requirements. Free bet bonuses provide an opportunity to place bets without using your own funds and can be an exciting way to enjoy sports betting.
---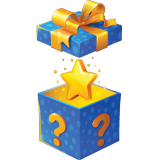 Loyalty/VIP Program
Many Colorado offshore sportsbooks offer loyalty or VIP programs to reward their regular players. These programs provide various benefits, such as exclusive bonuses, enhanced odds, personalized customer support, and special promotions. By participating in the loyalty program, you can earn points or climb tiers based on your betting activity, unlocking additional perks and rewards.
These additional bonus types enhance the overall betting experience at Colorado offshore sportsbooks. Each offers unique advantages and incentives, allowing you to maximize your enjoyment and potential winnings.