Lawmakers in Virginia officially passed legislation that legalized sports betting back in April 2020 thus bringing to an end the long wait for legal and regulated sports betting in the state. However, the first of the state's retail sports were only legalized in five Virginia towns on November 3, 2020. This move set in motion […]
7 minutes read time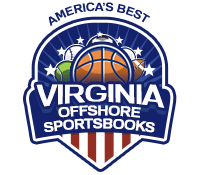 Lawmakers in Virginia officially passed legislation that legalized sports betting back in April 2020 thus bringing to an end the long wait for legal and regulated sports betting in the state. However, the first of the state's retail sports were only legalized in five Virginia towns on November 3, 2020. This move set in motion what is expected to make the Virginia sports betting market one of the most lucrative betting markets in the United States.
Beginning January 2021, Virginia gave the green light for the operation of online sportsbooks but there is a little more work that has to be done before the online sports betting sector in the state realizes its full potential. Still, sports bettors in the Commonwealth have some great options or alternatives that they can use as they wait for everything to take shape. Perhaps the most notable ones are the offshore sportsbooks that are designed to bring the action to players who are in states that are yet to legalize sports betting.
Here are our top online sports betting sites for US players in Virginia:
Top 5 Virginia Online Sports Betting Sites
1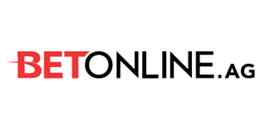 BetOnline
Features
Very generous bonus payment system
Bonus codes for every major event
Mobile compatible and accessible
Payout Speed 1-4 days
Exclusive Bonus 50% up to $1000
2
Bovada
Exclusive Bonus 50% up to $750
3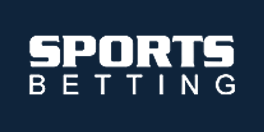 SportsBetting.ag
Exclusive Bonus 50% up to $1000
4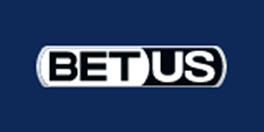 BetUS
Exclusive Bonus 125% up to $3125
5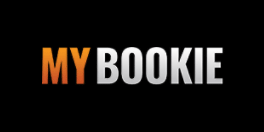 MyBookie
Exclusive Bonus 100% up to $1000
Is It Legal to Bet on Offshore Sportsbooks from Virginia?
The Virginia Lottery Board which has been overseeing the state's gambling industry has achieved incredible milestones as far as online sports betting is concerned. Even so, there are still lots of bettors who prefer alternative sportsbooks. When it comes to offshore sports betting, Virginia does not have any laws that make it a crime to wager on these sites. Moreover, there are no federal laws that have outlawed placing bets with international sites.
Sports bettors in Virginia had been using offshore sportsbooks for years, and even now that the state has legalized the establishment of local betting sites, these offshore operators are expected to remain active. The new laws only focused on bringing legalized sports betting through state-regulated operators – no changes were made to laws regarding offshore online sportsbooks.
Why Are Offshore Sports Betting Sites Better?
Even with the inevitable advent of sports betting venues and services in Virginia, there is still massive interest in offshore sportsbooks. This can seem rather complicated at first glance but it is pretty simple once you think about it. Offshore sports betting sites do, in fact, offer some benefits over state-based sportsbooks. These benefits include:
Better bonuses and promotions. – With all the fierce competition in the online sports betting market, operators have had to come up with ways of attracting and retaining customers. Offering the most competitive bonuses and promotions is perhaps the most notable effort in that regard. If you are looking for the best bonuses and most lucrative promotions, no one does it better than offshore sites.
More Sports Betting Markets. – One of the things that usually drive people away from locally-regulated sportsbooks is the exclusion of certain sporting activities, especially international ones like soccer. Most offshore sportsbooks cater to customers from all around the world and they have thus had to diversify the sports market that they offer odds on. Just about any sporting activity is available on them.
Better Odds. – Most sports bettors are usually looking for ways to make the most money out of their bets something that locally-regulated sites are not always able to offer. Offshore sportsbooks, on the other hand, often offer mind-blowing odds in a bid to stay competitive. This can translate to more winnings and a more memorable betting experience.
Wide Selections of Payment Options. – In the United States, some companies are prohibited from using some payment services which makes moving money to and from a casino account rather difficult. Offshore sportsbooks make this much easier by integrating as many payment options as possible. These range from e-wallets, debit & credit cards, bank transfers and even Bitcoin.
Innovative Features and Betting Options. – Offshore online sportsbooks are usually very open to trying out new things. This makes it perfect for people who are looking for innovative features to spice up the sports betting action. These include such things as in-game betting and live betting among others.
Different Types of Bets You Can Make
Sports betting is very simple and straightforward but this does not mean that it is always basic. In fact, bettors have quite a number of options when it comes to wagering on various aspects of sporting activities. This is all thanks to the several types of bets that they can place at both local and offshore online sportsbooks. The most common types of bets are:
Straight bets
Proposition bets
Parlay bets
Futures
Teasers
Spread bets
In-game/in-play or live bets
Head-to-head bets
Money line bets
Total line bets
With all these options available, players do not always need to stick to one style of betting. Having alternative types of bets goes a long way in making the sports betting experience very enjoyable particularly because you get to have more control over how and when you wager your hard-earned cash.
Popular Sports Betting Markets in Virginia
If you choose to go with offshore online sportsbooks catering to bettors in Virginia, you can tap into several sports markets both local and international. Generally speaking, the most popular sports that bettors in Virginia love to bet on include soccer, golf, football, auto racing, tennis and mixed martial arts.
Besides all the popular international sports, online sportsbooks in Virginia also offer odds on all the major pro sports leagues, that is, the NFL, MLB, NBA and NHL. With different sporting activities running all through the year, bettors never need to worry about being idle or lacking something to place bets on.
As if that is not enough, bettors in the state also have the luxury of enjoying daily fantasy sports. Unsurprisingly, it happens to be the first state to legalize fantasy sports in the United States which means that the sector has had time to grow and mature into what it is today. Fantasy sports are, however, categorized as games of skill, unlike regular sports betting.
Different Virginia Events You Can Bet On
As it stands, Virginia does not have any major league sports teams but this should not stop any resident of the state from indulging in sports betting action. Fortunately, several amazing events run all year round and all you need to do is find one that appeals to you. For instance, this year, some of the events that sports bettors in Virginia can bet on include:
Horse races
March Madness
The Super Bowl
Kentucky Derby
College Basketball
US Grand Prix
Daytona 500
US Open Tennis
NBA games
NFL games
It is important to note that some restrictions may apply when it comes to betting on these events. For instance, bettors in the state cannot place bets on Virginia's college teams and any event they may be involved in at any of the regulated sportsbooks. Thankfully, this should not be much of a problem for those that choose to use offshore online sports betting sites.
FAQ
Is It Legal to Wager on Offshore Sportsbooks from Virginia?
Yes, sports bettors from Virginia can legally enjoy placing bets on their favorite teams and sports at any of the several existing offshore sportsbooks.
Are Offshore Online Sportsbooks Safe to Use in Virginia?
So long as you are playing on a reputable online sportsbook, you will never have to worry about the safety and security of your funds or information.
When Will Legal Online Sports Betting Come to Virginia?
Online sportsbooks were expected to make their debut in January 2021 but this could delay to 2022. However, bettors can still catch some betting action thanks to the existence of offshore online sportsbooks.
Can I Place Bets Using My Mobile Device?
Yes, absolutely. All reputable online sportsbooks have been optimized to work seamlessly across different types of devices including smartphones and tablets.